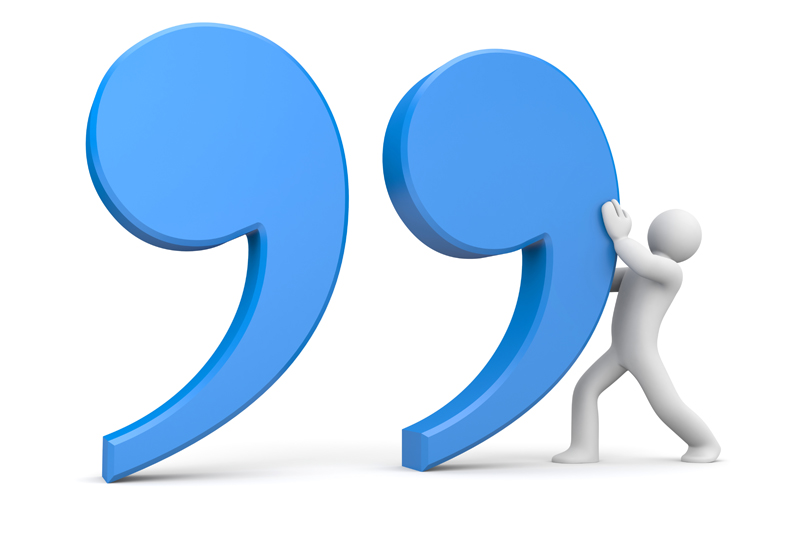 "Smooth seas do not make skilful sailors."--
African Proverb
"It is during our darkest moments that we must focus to see the light. "--
Taylor Benson
"The obstacles you face are... mental barriers which can be broken by adopting a more positive approach."--
Clarence Blasier
"When you've got something to prove, there's nothing greater than a challenge. "--
Terry Bradshaw
"If you're successful in what you do over a period of time, you'll start approaching records, but that's not what you're playing for. You're playing to challenge and be challenged."--
Lou Brock
"I have always grown from my problems and challenges, from the things that don't work out, that's when I've really learned."--
Carol Burnett
"If someone says can't, that shows you what to do. "--
John Cage

"We will either find a way or make one."

"The block of granite which was an obstacle in the pathway of the weak becomes a stepping-stone in the pathway of the strong."--
Thomas Carlyle
"Most of the important things in the world have been accomplished by people who have kept on trying when there seemed to be no hope at all."--
Dale Carnegie
"Impossibilities are merely things which we have not yet learned. "--
Charles W. Chesnutt
"I wanted to be scared again... I wanted to feel unsure again. That's the only way I learn, the only way I feel challenged. "--
Connie Chung
"Kites rise highest against the wind... not with it. "--
Winston Churchill
"I've often thought that when something is hard for you, whether it's going to law school or anything else that challenges you, that's probably what you should do. "--
Hillary Rodham Clinton
"The challenges of change are always hard. It is important that we begin to unpack those challenges that confront this nation and realize that we each have a role that requires us to change and become more responsible for shaping our own future."--
Hillary Rodham Clinton
"In every adversity there lies the seed of an equivalent advantage. In every defeat is a lesson showing you how to win the victory next time."--
Robert Collier
"I demand a lot of myself. I want to learn. I can't sit back. I like a challenge, so I create a lot of challenges for myself. "--
Tom Cruise
"Of all the virtues we can learn, no trait is more useful, more essential for survival, and more likely to improve the quality of life than the ability to transform adversity into an enjoyable challenge."--
Mihaly Csikszentmihalyi

"The journey of a thousand miles begins with A single step."--
Unknown
"The true way to soften one's troubles is to solace those of others."--
Mme. de Maintenon
"You may not realize it when it happens, but a kick in the teeth may be the best thing in the world for you. "--
Walt Disney
"There is no education like adversity."--
Disraeli
"What ought one to say then as each hardship comes? I was practicing for this, I was training for this. "--
Epictitus
"Skillful pilots gain their reputation from storms and tempests. "--
Epicurus
"When everything seems to be going against you, remember that the airplane takes off against the wind, not with it."--
Henry Ford
"To be successful you must accept all challenges that come your way. You can't just accept the ones you like."--
Mike Gafka
"What is genius, anyway, if it isn't the ability to give an adequate response to a great challenge?"--
Bette Greene
"A desire can overcome all objections and obstacles."--
Gunderson

"There are no great people in this world, only great challenges which ordinary people rise to meet."--
William Frederick Halsy, Jr.
"Prosperity is a great teacher; Adversity is a greater."--
Hazlitt
"There are no laurels in life...just new challenges. "--
Katharine Hepburn
"Adversity has the effect of eliciting talents, which, in prosperous circumstances, would have lain dormant."--
Horace
"Experience is not what happens to a man. It is what a man does with what happens to him."--
Aldous Huxley
"Little minds are tamed and subdued by misfortune; but great minds rise above it."--
Washington Irving
"Never bend your head. Always hold it high. Look the world straight in the eye."--
Helen Keller
"The marvelous richness of human experience would lose something of rewarding joy if there were no limitations to overcome. The hilltop hour would not be half so wonderful if there were no dark valleys to traverse."--
Helen Keller
"Problems are the price of progress. Don't bring me anything but trouble. Good news weakens me."--
Charles F. Kettering
"Keep on going and the chances are you will stumble on something, perhaps when you are least expecting it. I have never heard of anyone stumbling on something sitting down."--
Charles F. Kettering

"The ultimate measure of a man is not where he stands in moments of comfort and convenience, but where he stands in times of challenge and controversy."--
Martin Luther King, Jr.
"You have powers you never dreamed of. You can do things you never thought you could do. There are no limitations in what you can do except the limitations of your own mind. "--
Darwin P. Kingsley
"There's always room for improvement, you know--it's the biggest room in the house."--
Louise Heath Leber
"To fly we have to have resistance. "--
Maya Lin
"It's not whether you get knocked down. It's whether you get up again."--
Vince Lombardi
"I love the challenge. "--
Nancy Lopez
"Obstacles are like wild animals. They are cowards but they will bluff you if they can. If they see you are afraid of them... they are liable to spring upon you; but if you look them squarely in the eye, they will slink out of sight."--
Orison Swett Marden
"I know God will not give me anything I can't handle. I just wish that He didn't trust me so much."--
Mother Teresa
"Remember, always give your best. Never get discouraged. Never be petty. Always remember, others may hate you. But those who hate you don't win unless you hate them. And then you destroy yourself."--
Richard M. Nixon
"The greatness comes not when things go always good for you. But the greatness comes when you're really tested, when you take some knocks, some disappointments, when sadness comes. Because only if you've been in the deepest valley can you ever know how magnificent it is to be on the highest mountain."--
Richard M. Nixon
"If we do not rise to the challenge of our unique capacity to shape our lives, to seek the kinds of growth that we find individually fulfilling, then we can have no security: we will live in a world of sham, in which our selves are determined by the will of others, in which we will be constantly buffeted and increasingly isolated by the changes round us. "--
Nena O'Neil

Challenge - Skier in Clouds

"Push yourself to the limits and experience wonders you never imagined."

"Accept the challenges so that you can feel the exhilaration of victory."--
Gen. George S. Patton
"Stand up to your obstacles and do something about them. You will find that they haven't half the strength you think they have."--
Norman Vincent Peale
"A powerful idea communicates some of its strength to him who challenges it."--
Marcel Proust
"Face a challenge and find joy in the capacity to meet it. "--
Ayn Rand
"Life's challenges are not supposed to paralyze you, they're supposed to help you discover who you are."--
Bernice Johnson Reagon
"The big challenge is to become all that you have the possibility of becoming. You cannot believe what it does to the human spirit to maximize your human potential and stretch yourself to the limit."--
Jim Rohn
"You have to erect a fence and say, 'OK, scale this. "--
Linda Ronstadt
"You must do the thing you think you cannot do."--
Eleanor Roosevelt
"Every time you meet a situation, though you think at the moment it is an impossibility and you go through the tortures of the damned, once you have met it and lived through it you find that forever after you are freer than you were before. "--
Eleanor Roosevelt
"For every mountain there is a miracle."--
Robert H. Schuller

"Always set the trail, never follow the path."

"To be tested is good. The challenged life may be the best therapist."--
Gail Sheehy
"When people keep telling you that you can't do a thing, you kind of like to try it. "--
Margaret Chase Smith
"Above all, challenge yourself. You may well surprise yourself at what strengths you have, what you can accomplish."--
Cecile M. Springer
"Troubles are usually the brooms and shovels that smooth the road to a good man's fortune."--
St. Basil
"There is no Challenge more challenging than the challenge to improve yourself. "--
Michael F. Staley
"When someone tells me there is only one way to do things, it always lights a fire under my butt. My instant reaction is, "I'm going to prove you wrong!" "--
Picabo Street
"Providence has hidden a charm in difficult undertakings, which is appreciated only by those who dare to grapple with them."--
Anne-Sophie Swetchine
"I thoroughly disapprove of duels. If a man should challenge me, I would take him kindly and forgivingly by the hand and lead him to a quiet place and kill him."--
Mark Twain
"Adversity introduces a man to himself."--
Unknown
"Adversity causes some men to break, others to break records."--
William A. Ward
"Dreams can often become challenging, but challenges are what we live for. "--
Travis White
"Mountains cannot be surmounted except by winding paths. "--
Johann Wolfgang Von Goethe
You Should Also Read:
Winners Poetry
Free Zine
Free Greeting Cards


Editor's Picks Articles
Top Ten Articles
Previous Features
Site Map





Content copyright © 2023 by Danielle Hollister. All rights reserved.
This content was written by Danielle Hollister. If you wish to use this content in any manner, you need written permission. Contact Nicole Cardillo for details.