Money-Saving Tips for Paper Crafters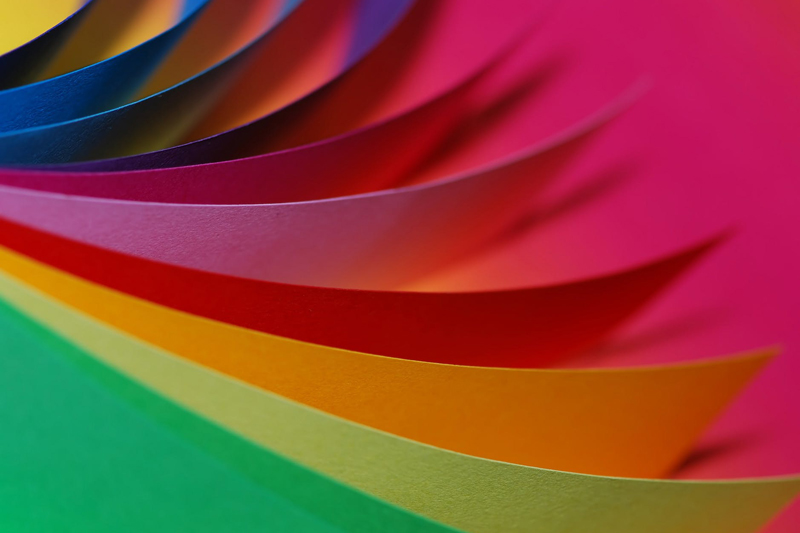 Paper crafting doesn't have to be expensive. Here are some tips to save money yet still be creative!

Save those scraps.
Don't throw away paper or card stock that's left over from a project. You can cut them into backgrounds for Artist Trading Cards (3.5 inches by 2.5 inches), twinchies (2 x 2 inches) or inchies (1 x 1 inch).

Using craft punches, punch shapes from smaller, irregularly shaped scraps. Strips of paper can be turned into borders when cut with decorative scissors, or woven together to make a new background for a card.

You can also tear up scraps of patterned paper and use them to make a collage background. For paper with distinct elements for a design (say, floral gift wrap or birthday wrapper with party hats), cut out the individual elements (in this case, flowers or party hats) and use them in other projects like cards, envelopes, or tags.

Recycle!
Cereal boxes are a good source of sturdy chipboard, while magazine pages, old calendars and junk mail make for colorful paper. Newspapers are excellent raw material for papier-mâché and paper pulp, and old commercial greeting cards can be cut up and reused in new cards or scrapbooks.

Make your own tools or find substitutes.
Make your own rubber stamps from erasers or craft foam or use ordinary objects like bottle caps or even fruit. Instead of buying an embossing tool for dry embossing, try using a ballpoint pen that has run out of ink. A thick sheet of corrugated cardboard can take the place of a cutting mat. Clear nail polish instead of acrylic lacquer or dimensional adhesive can be used to protect small projects like paper beads.

Organize or join a scrap swap.
Meet up with your crafting buddies once a month to swap extra supplies from your stash - paper, ribbon, embellishments, ephemera, and yes, even those scraps you saved from the first tip above!

And why buy when you can borrow? During your scrap swap, you can borrow one another's tools and supplies while working on your own projects. That way you won't need to buy, say, a rubber stamp you won't be using often. Simply borrow one from a fellow crafter.

Shop smart.
Shop with friends and buy supplies in bulk for a lower price, then divide the goods among yourselves. Avail of discounts and special promos offered by stores and online suppliers. Consider buying second-hand or pre-used stuff from thrift shops, garage sales or sites like eBay.



Related Articles
Editor's Picks Articles
Top Ten Articles
Previous Features
Site Map





Content copyright © 2022 by Mia C. Goloy. All rights reserved.
This content was written by Mia C. Goloy. If you wish to use this content in any manner, you need written permission. Contact Mia C. Goloy for details.