Booktown Mysteries by Lorna Barrett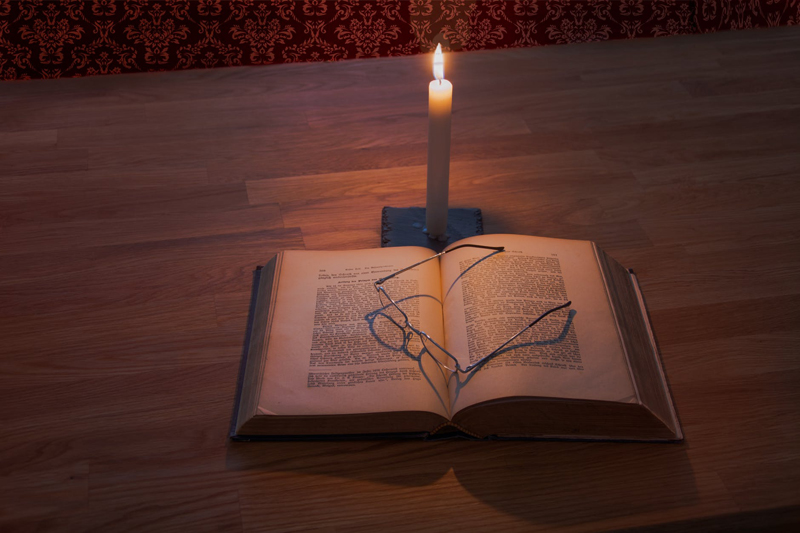 Lorna Barrett is a pseudonym of Lorraine Bartlett, award-winning author of the Jeff Resnick psychological suspense series, written under L. L. Bartlett. She has created another wonderful series under the Booktown Mystery umbrella.

The Booktown cozy mysteries feature Tricia Miles who owns a bookstore called Haven't Got a Clue in the small town of Stoneham, New Hampshire. Trish and Miss Marple, her cat, live in a beautiful loft above the shop.

Murder is Binding

Barrett's debut book Murder is Binding finds Trish and Miss Marple settled into their new hometown. Trish has one part-time employee, Ginny Wilson, and a growing list of new friends. The downtown area is under revitalization due to the forward thinking of one of its citizens who recruited a number of genre bookstore owners to relocate to Stoneham. The town is enjoying resurgence now that the tourist trade and book collectors are arriving, at times by the busload.

One night Trisha discovers Doris, her disagreeable next-door neighbor, dead on the floor of The Cookery, her specialty cookbook shop, and a priceless rare cookbook missing. Unfortunately, Trish's friendly fellow bookshop owners are much less friendly because they believe Trish may have had something to do with the murder.

To add to Trish's problem, her sister Angelica unexpectedly shows up bringing her usual amount of difficulty and stress. Moreover, Sheriff Wendy Adams is determined to pin the crime on Trish. Taking matters into her own hands, Trish finds out who her true friends really are.

Bookmarked for Death

In the second installment of the Booktown mysteries, Trish now has two employees, her cat Miss Marple has settled in to stay, and her older-by-five-years sister Angelica, with whom she has a rocky relationship, shows no sign of leaving. In fact, she is now ensconced in the store next door, and wants to put a connecting door between the two loft apartments.

When Trish brings in an important author for a book signing at her shop, Haven't Got a Clue, not only does the Tuesday Night Book Club come out, but also so does the authors irritating niece. When the author, Zoë Carter, suddenly disappears towards the end of the evening the guests are shocked when Trish finds her dead in the commode.

Sheriff Adams does not appreciate the fact that Trish has found yet another corpse and a good share of the town's populace are present at the crime scene making it difficult to find the perpetrator.

Lorna Barrett has created a believable and relatable hero in Trish. Anyone who has lived in a small town will enjoy the peculiarities and nuances the author brings to the story. We really do not get to know the supporting characters all that well, but Trish and Miss Marple alone are able to carry the stories. Lovers of cozy mysteries will enjoy this new series, and will surely welcome the next installment, Bookplate Special.










You Should Also Read:
Agatha Christie
Espresso Shot
The Ghost and Mrs. McClure


Related Articles
Editor's Picks Articles
Top Ten Articles
Previous Features
Site Map



Follow @MysteryBooksEd
Tweet



Content copyright © 2022 by Edie Dykeman. All rights reserved.
This content was written by Edie Dykeman. If you wish to use this content in any manner, you need written permission. Contact Edie Dykeman for details.