EVERY TIME I DIE – Shit Happens (DVD)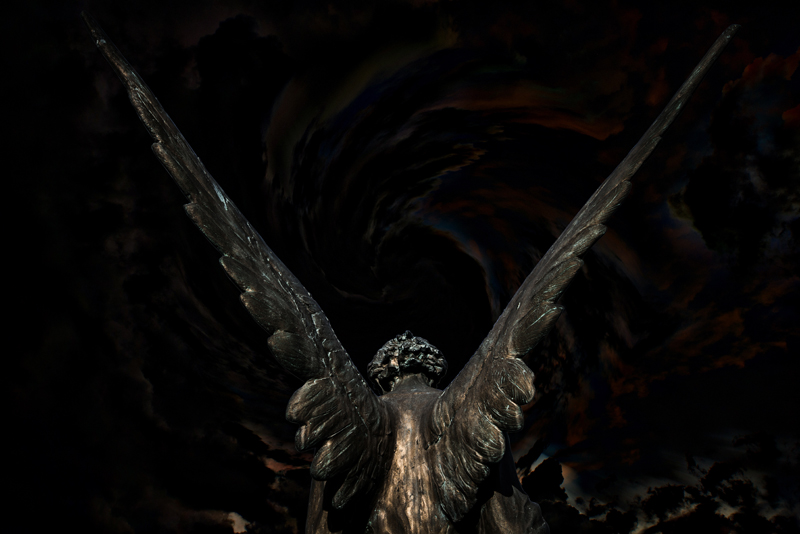 Forget the next Jackass movie. If you're looking for 2 hours of men being boys, look no further. This DVD is all you'll need. Alcohol is optional. In fact you may swear off alcohol after witnessing the puke sessions that are sprinkled throughout the movie.
Shit Happens by Buffalo metalcore outfit Every Time I Die is one of the most entertaining music DVDs I've seen in a while…maybe ever. Of course that depends on your definition of entertaining. In the two hour home-movie we get to see Keith and Jordan Buckley, Andy Williams, Mike Novak, recently departed bassist Chris Byrnes and new guy Keller Harbin (sort of) entertain themselves at home on the road. Along the way, the guys throw up; set their hair on fire; head butt some bathroom sink lights; play the pass out game; put on masks and try to hitch-hike and more.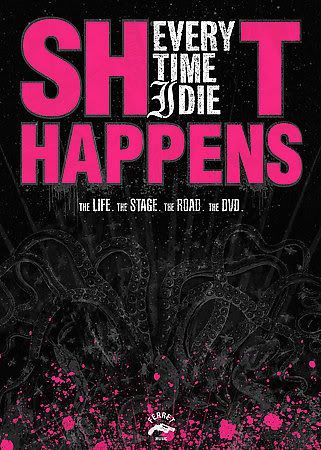 The attention is spread fairly evenly throughout the movie, except for drummer Novak who must be shy or something. Keith reminiscences about shoplifting something from a local store and points out his driving path away from the crime scene --- in the wrong direction --- while the staff is on the phone to the police. Jordan starts off the movie with an epic vomit display, finishing with a critique of what the meal was. Andy laments, that on the several trips they've had to pick up freebies from the Paul Frank store, there is never anything in his size.
You know how in some band movies, there are a few funny sequences and the rest is just of interest to the band themselves? That's not the case here. There are many things going on in here. You get to ride a rollercoaster with the band in the pouring rain and take in every stomach-churning drop and curve. We're taken on a clean-up mission after Hurricane Katrina. The requisite blowing up of various items as varied as a computer monitor to a microwave. Particularly amusing is the "shinfo" segments, which of course stands for shitty info.
Sprinkled throughout the movie are live songs, showing the band in all their tightly wound glory, including one set at home in Buffalo in front of their families. All the ETID videos and included as well as an additional segment of live stuff.
All in all, this DVD comes highly recommended. It's fun to watch and there's a lot of music included so it's not just college hi-jinks. Not just for fans, this is a great intro to the band.
You Should Also Read:
Every Time I Die website
Every Time I Die MySpace


Related Articles
Editor's Picks Articles
Top Ten Articles
Previous Features
Site Map





Content copyright © 2023 by Morley Seaver. All rights reserved.
This content was written by Morley Seaver. If you wish to use this content in any manner, you need written permission. Contact Morley Seaver for details.