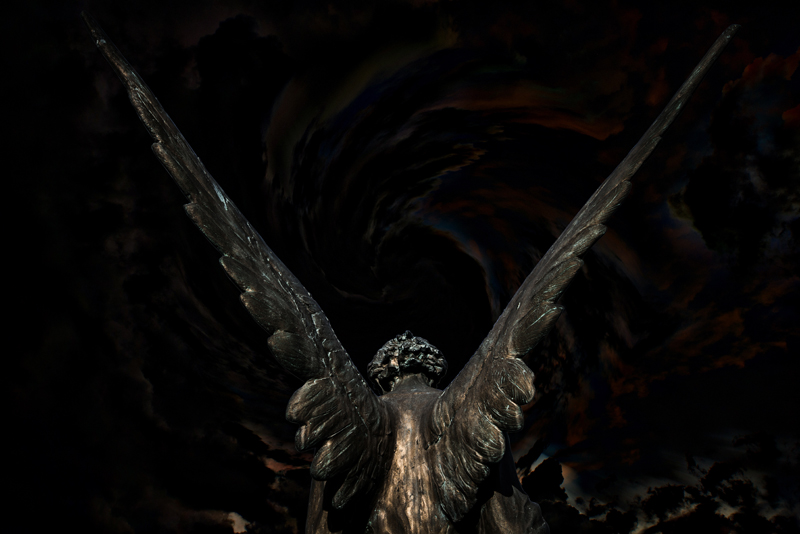 Hailing from Poland, Darzamat is the most successful of all Polish Black Metal bands, and in fact the most successful of all metal bands from that country. The band has been around since 1996 growing in leaps and bounds. With a continually evolving line-up, the band has struggled to find a solid footing and it seems like it has with the last several records finding success in Europe as well as Mexico. They have grown in stature to the extent that famed King Diamond guitarist Andy La Rocque accepted production duties.
Transkarpatia
, their fifth record, is as expected, a dark affair. It's classic Black Metal powered by thunderous drumming over which gritty guitar slices and dices like a samurai chasing a mosquito. Band founder Flauros growls his way through the songs, casting a sinister presence over the project like some malevolent gate keeper. The female vocals, courtesy of Nera, are quite excellent and she uses them in different ways, She is not just simply a back-up vocalist that uses the upper registers. They keyboards are used effectively, throwing either an other-worldly chorus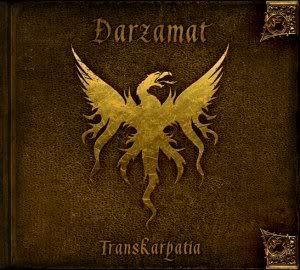 As with all good black metal records, there are chilling moments such as "Letter From Hell" where a woman is forced to admit she's a witch before dying for the admission.
For my money, the apex of the record is "The Burning Times", highlighted by Nera's terrific vocals. The jarring passages give way to a stellar melodic mid section creating a nice juxtaposition against Flauros' more devilish renderings. "Vampiric Prose" is a brutal behemoth of a piece that really starts the record off in a big way.
Much of the allure of this record is owing to the interplay between the vocals of Flauros and Nera. The Beauty and the Beast format works well here, however Nera has her own dark side as well with a delivery that, at times, has you pulling up your collar a bit to hide your neck.
This is a terrific CD that may take a few spins to sink in. To be truthful, I just thought it was OK at first but after playing it several times, its (black) magic began to sink in. Check out the band at their websites listed below for a link to buy
Transkarpatia
as well as their four other CDs.
You Should Also Read:
Darzamat website
Darzamat MySpace


Related Articles
Editor's Picks Articles
Top Ten Articles
Previous Features
Site Map





Content copyright © 2019 by Morley Seaver. All rights reserved.
This content was written by Morley Seaver. If you wish to use this content in any manner, you need written permission. Contact Morley Seaver for details.