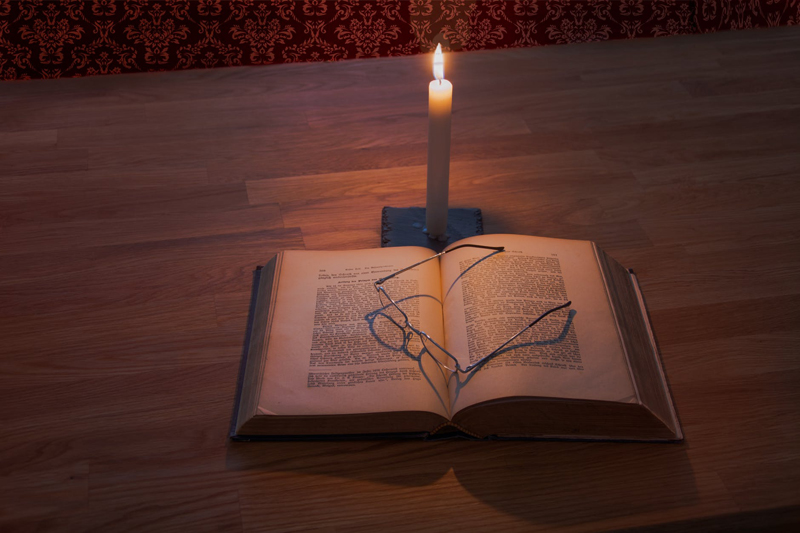 January 19, 2009 marked the bicentennial of Edgar Allan Poe's birth. Born as Edgar Poe in Boston, Massachusetts, Poe had an older brother and younger sister. His father abandoned the family in 1810, and his mother died a year later of consumption. Only three years old, Poe moved in with the John Allan family as a foster child, but never adopted.

Although his early life was a struggle, he started writing poetry at an early age. He published his first work of poetry in 1827 at his own expense and with little notice. After his brother's death in 1831, he seriously attempted to live by his writing. Although financially challenged, he not only continued with his poetry, but also began writing fiction. He sold a few stories and wrote his only drama during this time. In 1833, a Baltimore paper awarded Poe a prize for his short story MS. Found in a Bottle.

His work started drawing attention and in 1835, he became an assistant editor of the Southern Literary Messenger in Richland, Virginia, a position he held for the next 18 months. During his tenure, its circulation dramatically increased. Privately, in 1835 he married his 13-year-old cousin, Virginia.

In 1841, in serial form he published The Murders in the Rue Morgue introducing the first fictional detective, Auguste C. Dupin. He followed with two more Dupin stories in The Mystery of Marie Roget (1842-43) and The Purloined Letter (1844-45). The Mystery of Marie Roget was a fictional account based on a real life situation.

Using forensic detail, his detective stories were forerunners of the Sherlock Holmes style of detection and analysis. He created the famous locked room mystery style, credited as the father of the modern detective story. After the three Dupin stories, he moved on to study the criminal mind and began writing psychological thrillers. He published The Raven and Other Poems in 1845. The Raven became an instant hit with the public.

While living in New York, his wife died of TB in 1847. After her death, he began drinking heavily and continued a downward spiral until his death. Poe died under mysterious circumstances at the age of 40 on October 7, 1849 in Baltimore.

During his career, the prolific writer was a well-respected literary critic and essayist contributing to a number of publications as he also continued writing fiction, mostly in the gothic, horror, crime, and detective genres. The Mystery Writers of America named their award for excellence, the Edgar award, after Poe. His science fiction stories influenced such writers as Jules Verne and H.G. Wells.

Throughout his adult life, Edgar Allan Poe created numerous works that gained him a popularity he never realized during his lifetime. Although he struggled financially, he challenged and enhanced the literary world until his premature death.






Related Articles
Editor's Picks Articles
Top Ten Articles
Previous Features
Site Map



Follow @MysteryBooksEd
Tweet



Content copyright © 2022 by Edie Dykeman. All rights reserved.
This content was written by Edie Dykeman. If you wish to use this content in any manner, you need written permission. Contact Edie Dykeman for details.