Michael R. Stevens - Author Interview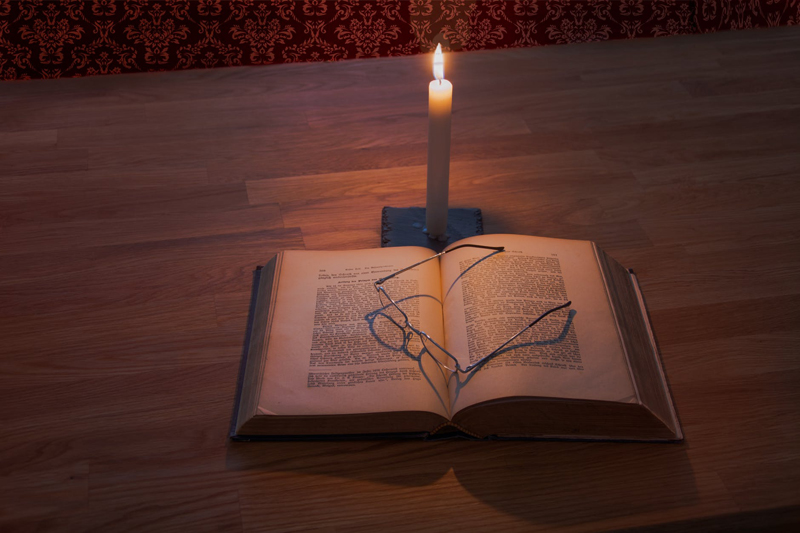 A recent interview with Fortuna author Michael Stevens revealed his thoughts about online role-playing and what prompted him to write his first novel based on this topic. Here is a portion of the interview:

How did you get the idea to write Fortuna?
I learned from NPR that online role-playing games have real economies, just like America or Japan, and I thought that was astonishing. That special sword you need in order to kill a particular dragon? It's worth actual dollars. You can buy stuff like that on eBay. And if I steal your sword while we're playing online, you can sue me in a real-world court. That's already happening in Asia. I was also attracted by the anonymity of these games. How far will people go if no one knows who they are, and their actions have no consequences? Of course, in the book, there are consequences.
Which part of the writing process did you enjoy most? Why?
Like most professional writers, I have a sort of ritual. I write almost exclusively in cafes, usually in the morning. What could be better than to be in a place where there's a lot of intellectual energy, you get these wonderful caffeinated drinks-maybe a croissant-and then you get to do the same thing Hemingway or Sartre did? By the way, I should say that drinking lots of coffee is arguably the only talent I share with those great writers.
Did you have to do any special research while writing Fortuna? If so, what did you research and how did you conduct the research?
I read a lot of books about Renaissance Italy and the major houses. Some of it was very detailed, like issues about coinage and interest rates and other business practices. I also studied the paintings. I didn't have to research the technical stuff. I knew about that by working with dozens of high-tech companies over the years.
What do you think is your protagonist, Jason Lind's, most admirable quality?
He questions things.
What do you think is Jason Lind's least admirable quality?
Through much of the book, he can't act with conviction, at least that's how I see it. He has a little of Hamlet's fatal hesitation, not that I'm comparing myself with Shakespeare. I think most readers would agree that he should commit more fully to his girlfriend in real life rather than chasing after an online heroine.
What is your interest in online role-playing games?
For me, online role playing games are like an e-mail or instant messaging service that lets me conveniently connect with people. Second Life also helps me to keep my other languages sharp because, at different times of the day, there are people online from all over the world. The role-playing aspect for me is nil. I am not part of a Gorean clan or anything like that.
What do you think attracts Jason Lind to Fortuna-the escape, or the anonymity it affords him?
The English major in me has to point out that Jason Lind isn't a person, but a literary creation. Having said that, I think the short answer is escape. In Fortuna, Jason is an adult. In real life-"RL" as gamers say-Jason plays a role that is subordinate to the adults who run things.
What do you think, in general, is the allure that draws people in to online role-playing games?
Romance, sexuality, adventure, and violence are the primary themes of most online role-playing games. It's sad, but that's why people play. We live in a lonely, angry society. And online role-playing games give us a chance to have what we feel is missing in our lives anonymously. That removes a lot of inhibitions. A third factor is the lack of consequences. If a woman walks on the wild side and finds herself about to be attacked in a dark alley, she can just press the delete button.
Do you think there's a real danger in becoming compulsive, such as Jason does, when playing online games?
Yes. There are people who are online eight, ten, twelve hours a day, so yes, the danger is real. At the same time, this may be a good thing for some people, for example, those who are confined to a bed due to chronic illness.
How possible-and plausible-do you think a virtual community such as the one you present in Fortuna is?
There's no issue of possibility or plausibility. Such virtual communities exist. For example, there is a large online "Gorean" community with villages, costumes, etc., based on the (notorious and trashy) "Gor" novels of John Norman.

Fortuna is available through Amazon.com in hardcover and Kindle editions.


You Should Also Read:
Alexander McCall Smith
Donald E. Westlake
Janet Evanovich


Related Articles
Editor's Picks Articles
Top Ten Articles
Previous Features
Site Map



Follow @MysteryBooksEd
Tweet



Content copyright © 2023 by Edie Dykeman. All rights reserved.
This content was written by Edie Dykeman. If you wish to use this content in any manner, you need written permission. Contact Edie Dykeman for details.