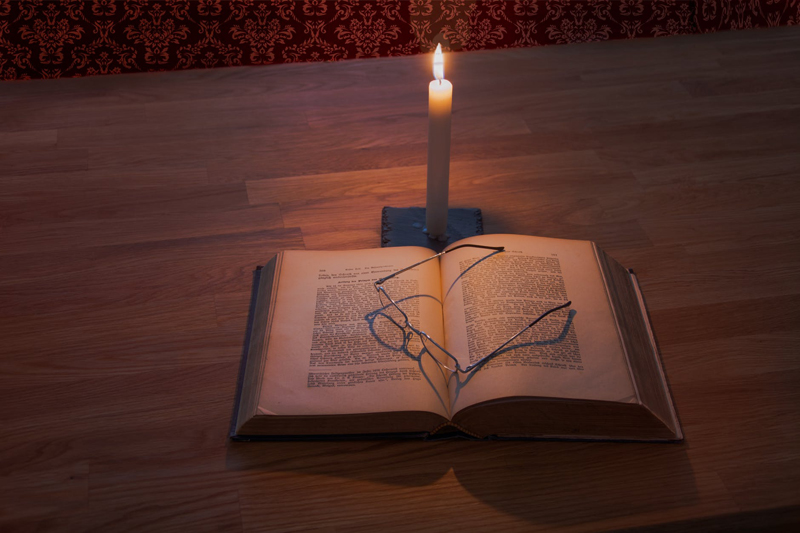 A subset of the hard-boiled fiction genre, noir (pronounced nwahr) means "black" in French. The genre appeared in the late 1920's as a reaction to the cozy style novels so prevalent throughout the decade. As the number of hard-boiled fiction novels increased, some writers took those stories even deeper into the underbelly of what America was experiencing at the time. Al Capone and his gang were prevalent in the news, and fiction mirrored the times.

Noir fiction had its own elements apart from the more popular hard-boiled or detective fiction. Noir was known for its concise, fast-paced stories with gritty realistic scenes. There was an unrelenting gloom and fatalistic attitude among the characters. Often there was an emphasis on sexual relationships and many times writers used sex as a means to advance the plot. The lead character was not a detective but was quite often the victim, a suspect, or perpetrator, and tended toward self-destructive behavior.

The first major work published in the noir genre was Little Caesar (1929) by W.R. Burnett, although many considered Cornell Woolrich a pioneer of noir. Woolrich was a protégé of F. Scott Fitzgerald, and wrote the short story Rear Window.

John M. Cain quickly became one of the most prominent of the noir authors when his story, The Postman Always Rings Twice (1934) debuted. This story had all the elements of noir fiction. Cain quickly followed with Double Indemnity (1936) and Serenade (1937). Other early writers were Horace McCoy with They Shoot Horses, Don't They (1935) and Richard Hallis' You Play the Black and the Red Comes Up (1938).

Noir was not particularly popular with the masses during the 1930's because there was no medium available for the authors to reach a wide enough audience. The pulp fiction magazines of the times, such as Black Mask, concentrated strictly on detective and hard-boiled fiction. In the 1940's, noir continued to move slowly across the literary landscape as Cain, Woolrich, Burnett, and others continued to write in the genre.

The breakthrough for noir fiction came about through the noir films that grabbed the public's attention in the 1940's. Movies such as High Sierra (1941), Double Indemnity (1944), Detour (1945), Gilda (1946), and The Postman Always Rings Twice (1946) brought the form into public consciousness.

Although the corresponding books were not noir, the movies Maltese Falcon (1941) and Murder, My Sweet (1944) were two noir films. Not only did noir films explode during the 1940's, noir fiction came into its heyday in the 1950's.


You Should Also Read:
Hard-Boiled Crime Fiction


Related Articles
Editor's Picks Articles
Top Ten Articles
Previous Features
Site Map



Follow @MysteryBooksEd
Tweet



Content copyright © 2022 by Edie Dykeman. All rights reserved.
This content was written by Edie Dykeman. If you wish to use this content in any manner, you need written permission. Contact Edie Dykeman for details.