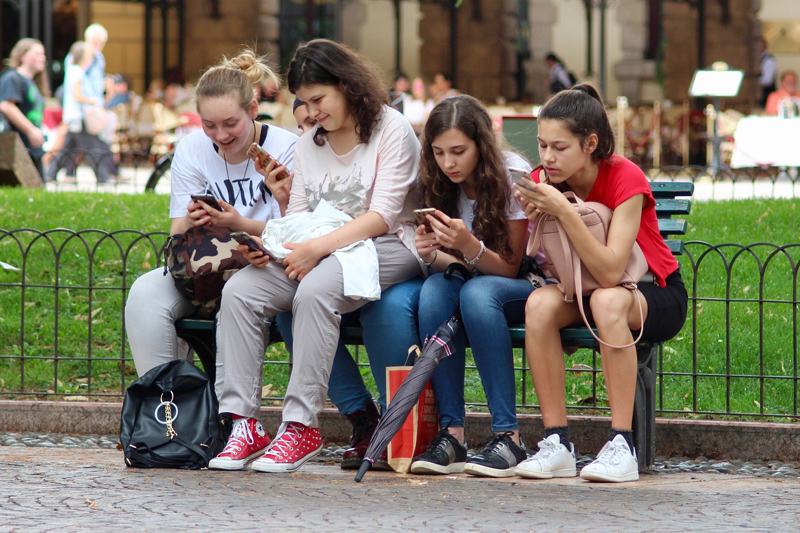 Trace is the simplest little game for the iPod Touch - but it is SO much fun. It is greatly challenging with its scenarios and layouts, but the basic concept is simple. Get your person from point A to point B.
The key of this game is that you draw lines with your finger that the person can walk on. So let's say the person was on the left side of your screen, on a little platform. The goal was on the right side of the screen, also on a little platform. You could draw a connecting bridge with your finger, just by dragging your finger across the screen from left to right. Now the little person would walk across your bridge to reach the other side.
You do have an erase function, so you never can get yourself "stuck". You can always erase the lines you have drawn and start over again.
The various scenarios make this a great logic puzzle! You might have to send your little guy over a series of hurdles - so you draw ramps for him, to get up over the hurdles. Maybe the hurdles are really high, so you design a set of switchbacks for him to go up. He goes to the right, then you draw a new line going left for him to walk up, and so on. Slowly he progresses his way towards the goal.
The are many different boards with many different types of layouts. You learn techniques on the easier levels that become crucial in the harder levels.
The game isn't about snazzy graphics or sounds. There are simply block images dancing around, and a happy little song, but this is all about testing your brain. You are trying to see if you can figure out a way for your person to reach his goal.
This is a great brain-training game that is a lot of fun too! The concept is one that all ages can grasp in only a few minutes, but it can take a lot of thought to come up with a solution to some of these puzzles.
Customizations? Nope. I would have liked to change songs or even the shape of the guy you're moving (how about a girl?) but heck, this is free. You can't complain TOO much when you get this much fun for free.
Well recommended!
Buy the iPod Touch 8 gig from Amazon.com


Related Articles
Editor's Picks Articles
Top Ten Articles
Previous Features
Site Map



Follow @lisavideogames
Tweet





Content copyright © 2022 by Lisa Shea. All rights reserved.
This content was written by Lisa Shea. If you wish to use this content in any manner, you need written permission. Contact Lisa Shea for details.