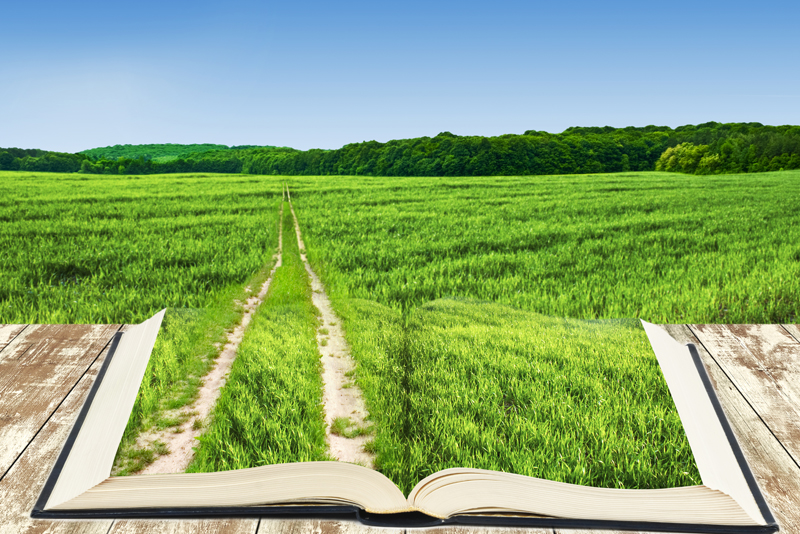 Sources in genealogy can be classified in two types. Primary sources are the ones we hope to find, but secondary are very important in the research process.

Primary sources is a common term when dealing with family history. It includes such information as oral accounts, photographs, birth certificates or any other reliable first hand account of important events. When possible all data should be backed up with some type of Primary Source.

Secondary sources are created some time after the event or information supplied by someone who was not an eyewitness. Some information may include both primary and secondary source information. For example a Death Certificate. The primary information is provided in close proximity of the death and usually by a medical professional and secondary because it contains birth information which occurred at a time and place significantly different than event verified by the certificate. It is a good idea to back up all secondary source information with reliable primary source if possible.

Some treasures to search for:

Family Bibles
Legal documents (mortgages,titles,deeds)
Insurance policies
Wills
Family letters
Obituaries and newspaper articles
Diaries
Naturalization records
Baptismal certificates and other church records
Vital records (birth, marriage, death, divorce certificates)
Occupational and other personal records
Membership cards to various organizations


Ten Tips For A Smoother Ride

10. Start at the beginning. Putting together the puzzle is much easier if you already have some of the pieces together to begin with. Start with yourself and your immediate family and work from there. (Use your one hour Personal History format)

9. If you fail to plan . . . you plan to fail.

8. ALWAYS get proof.

7. Record and cite your sources. (Research log and Family Group Sheet)

6. Focus . . . Focus . . . Focus (holes in pedigree chart show circled in red)

5. Share and share alike. (You did it here, now do it at home and use your Research Log)
You might be surprised to see others that are researching the same families you are!

4. Join a Genealogy Society or Research Group

3. Attend conferences or workshops when able. (Check the library and other user groups to find when other workshops and conferences meet)

2. Suggest and attend family reunions.

1. Never Give Up .... Never Give Up!!!








Related Articles
Editor's Picks Articles
Top Ten Articles
Previous Features
Site Map





Content copyright © 2022 by Tina Sansone. All rights reserved.
This content was written by Tina Sansone. If you wish to use this content in any manner, you need written permission. Contact Tina Sansone for details.