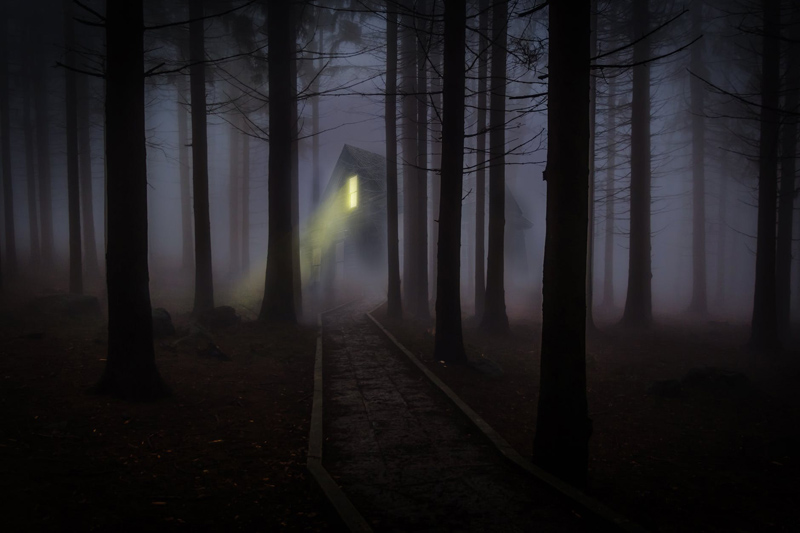 Esther Williams is best known as the champion swimmer who starred in a series of lavish MGM 'water ballet' movies. But Esther, who died in June 2013 aged 91, also took on some straight acting. The part of high school teacher Lois Conway in The Unguarded Moment (1956) was her first dramatic role.

The Unguarded Moment, directed by Harry Keller, is a mystery thriller from Universal Studios that to my mind also has a strong element of film noir. The dark shadows that hold danger for Lois Conway seem to represent the dark undercurrents of repression that contrast so sharply with the bright, happy surface of 1950s society.

Lois teaches music and coaches the cheerleading squad at Ogden High. She is smart, independent and happily single. When Lois receives an anonymous note addressed to 'Teacher Dear' she dismisses it as part of a harmless crush, but the notes keep coming and are increasingly disturbing, especially since a young woman was recently murdered near the school.

Lois decides to follow the note-writer's instruction to meet him in a school stadium locker room late at night. In the darkness, with a flashlight shone in her face, Lois tries to reason with her tormentor but to no avail. He assaults her and she flees. Later, when he runs away from her house, Lois sees her attacker's face and recognises him as Leonard Bennett (John Saxon) Ogden's football star.

From our modern perspective it is hard to understand why a smart woman like Lois is so foolish as to meet her stalker in a dark lonely place, and why she is so reluctant to involve the police in the matter. Lois seems determined to see the best in her students, and doesn't want to blow youthful folly out of proportion. At first even the very attractive Lieutenant Harry Graham (George Nader) can't persuade her otherwise. Lois persists in trying to resolve the problem herself, even visiting Leonard's home and meeting his creepy and misogynistic father.

Throughout the movie it is suggested that Lois' independence and her single state are to blame for her difficulties. The Unguarded Moment makes for an interesting observation of mid-1950s society and its stereotypes. We see the dark psychology of Leonard and his father contrasted with the naivety of a 'nice girl' like Lois. In the end, of course, good triumphs and niceness is restored.

There are some who say that Esther Williams should have stayed in her water tank, but I think The Unguarded Moment shows that she did have talent as a dramatic actress. Neither this movie nor her second for Universal, Raw Wind in Eden (1958), did well at the box office, but perhaps moviegoers of the time were unwilling to see Esther in anything but a bathing suit.

Esther decided not to pursue her acting career. She retired from movies when she married actor Fernando Lamas and found new success as a swimsuit designer.

The Unguarded Moment is a well acted and engaging thriller, based on a story co-written by actress Rosalind Russell. George Nader and the very young John Saxon make good co-stars, but the supporting role honors go to character actor Edward Andrews as the very nasty piece of work, Mr Bennett.

I watched The Unguarded Moment on YouTube.com, and it is well worth seeking out this interesting movie.





Related Articles
Editor's Picks Articles
Top Ten Articles
Previous Features
Site Map





Content copyright © 2023 by Grace Rostoker. All rights reserved.
This content was written by Grace Rostoker. If you wish to use this content in any manner, you need written permission. Contact Grace Rostoker for details.