Getting Rid of Snails and Slugs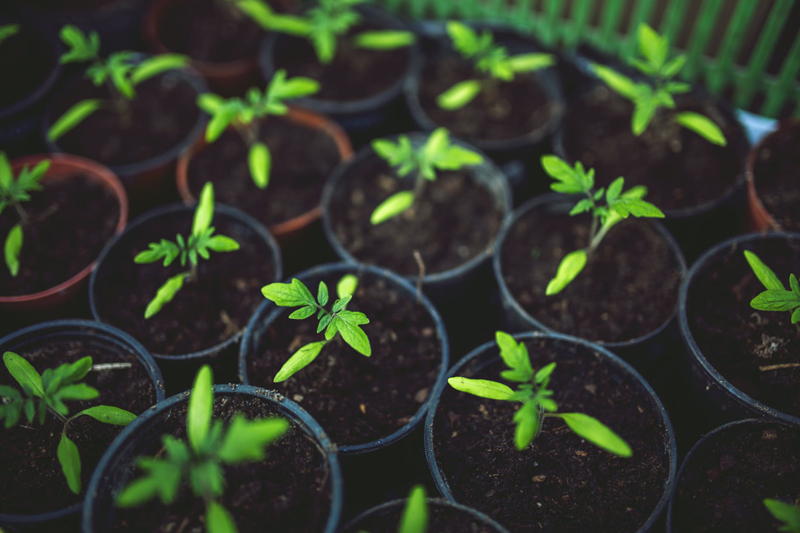 Slugs and snails love the garden. There are many different ways to get rid of them. You can pick them off by hand, but you might be out in the garden all day if you do it this way. Although picking them off by hand is an effective way, to remove a few slugs, you will want something that works in the garden when you aren't there.

A Humane Way

If you want a more humane, natural way to keep slugs and snails out of your garden, then copper barriers also work. If snails love your fruit tree, then all you have to do is get a length of copper foil. On the bottom edge of the copper foil cut vertical slits like fringe along the bottom edge. Bend these vertical flaps out at a 90-degree angle then wrap the copper foil around the trunk of the tree. Snails will not cross this barrier except maybe one or two that are very adventurous.

Build a Fence

Slugs stick mainly to the ground. Since you can't put copper foil between every row of your garden without spending a lot of money, there is another way to do this. You can put up a short fence around the garden. Then take your copper foil and doing the same as you did to the tree trunk, staple it to the wood. There are commercial pesticides you can use to kill these pests, but they are dangerous to wildlife, pets and your family. Avoid using these products, because if they can make animals ill, imagine what they can do to you when added to the food that you eat. You can also take one package of yeast and dissolve it in 2 cups of water. Add one teaspoon each of salt and sugar. Put this in a jar, and make sure it is deep enough so the slugs and snails will not crawl out. Bury the jar up to its mouth in the dirt wherever you find slugs and snails. Do this every 6 to 7 feet apart. Then every day, remove the dead snails that are in your jar. My mom always used beer instead of the yeast mixture. Instead of a yeast mixture or beer, you can use grape juice, or cider vinegar. Another alternative is to place your broken eggshells around the plants. Not only is it good to keep snails and slugs away, it adds good things to your soil.

Plant Marigolds

Marigolds are not only pretty flowers, they also keep insects away. Many of the older gardeners know about this one. When planted by your tomatoes and melons they keep insects away and boost your tomato and melon production at the same time. If you plant marigolds in the garden spot where you plan to plant tomatoes and melons at the next year, your plants will give you at least 50 percent more in yield. What a pretty way to get rid of some of those annoying insects that like to eat your fruits and vegetables.





Related Articles
Editor's Picks Articles
Top Ten Articles
Previous Features
Site Map





Content copyright © 2019 by Gail Delaney. All rights reserved.
This content was written by Gail Delaney. If you wish to use this content in any manner, you need written permission. Contact Gail Delaney for details.