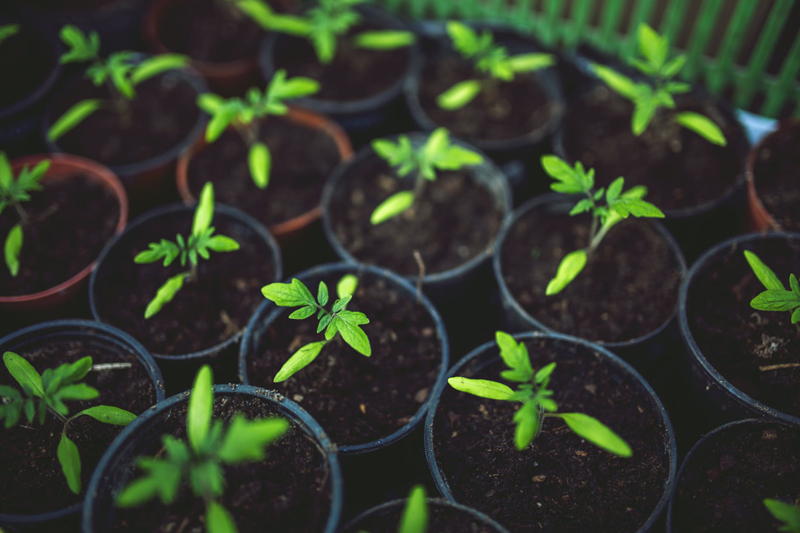 Herbs such as sage and oregano are known for their flavors in cooking. Some herbs like chamomile are used in teas. But did you know that there are some herbs that will help keep insects away? What better way to control those pesky little bugs than with something natural? So instead of spraying toxic pesticides that can do harm to your body, animals and good insects, why not try planting some herbs?

Basil

Planting basil around the yard will help repel flies and mosquitoes. If you want to add it to your garden, the best place to plant basil is next to your tomatoes. This will make those tomatoes to grow tall. Medicinally, this herb is an anti-spasmodic and general stomach ache cure. Using basil in tea , sweetened with honey is a wonderful cough medicine. When used in cooking it adds flavor to those tomatoes that it helped to grow big, salads, vegetables, and chicken dishes.

Bee Balm

Bee Balm is used as a general garden repellent and helps the growth and flavor of tomatoes. The leaves taste like citrus and they are used to a make tea which helps induce sleep. It has also been used to help clear up pimples

Borage

Borage has been a gardeners friend for many years. It attracts bees and deters tomato hornworms. It is used for insect bites. When used in the kitchen it can be either fresh, frozen or dried. Borage is used in tea, stews, soups and sauces.

Coriander

Coriander repels aphids and other harmful insects. We use the seeds in cooking and as a flavoring for medicines. Years ago, coriander was used as a poultice for rheumatism.

Eucalyptus Lemon

By planting Eucalyptus Lemon, you will find it is a wonderful repellent for most insects. Another use is the oil as a strong antiseptic.

Fennel

When you grind Fennel into a powder it can be used as a flea repellent. The leaves are used in salads, vegetables, and soups.

Horehound

When you plant Horehound the thought of old time horehound candy comes to mind. Well, this herb is another good bug repellent. If planted by tomatoes, it will help your tomatoes produce a bigger yield. Horehound is also used as a cough remedy and for bronchial problems. It also helps to restore the normal balance of secretions of various organs and glands.

Horseradish

Horseradish is an excellent insect repellent in the garden. It is used in the kitchen to add flavor to soups, stews and meat. Of course you can grind it up and make a spicy horseradish mustard.

Hyssop
To repel cabbage moths, plant some Hyssop. When this herb is used externally, it helps heal wounds and ulcers. Hyssop is used in treating chest infections, helps improve circulation and reduces blood pressure.



Related Articles
Editor's Picks Articles
Top Ten Articles
Previous Features
Site Map





Content copyright © 2021 by Gail Delaney. All rights reserved.
This content was written by Gail Delaney. If you wish to use this content in any manner, you need written permission. Contact Gail Delaney for details.