REVIEW OF STREAM OF PASSION DVD – Live in the Real World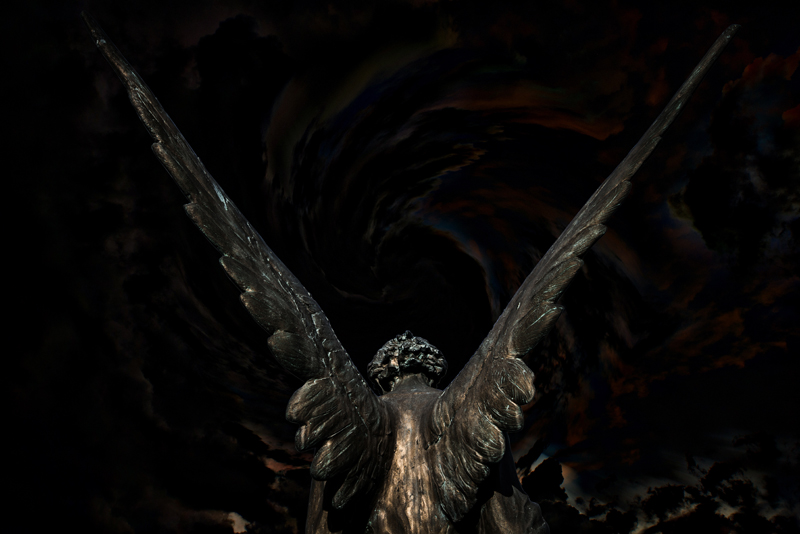 Is Stream of Passion the perfect rock band? I first started thinking so after hearing their amazing debut record "Embrace the Storm" from last year. After hearing their new live DVD, I'm actually pretty sure of it.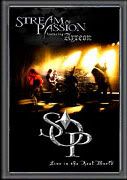 Stream of Passion contain all the elements of a band that is going places.
1) They have the musicianship; they are led by Arjen Lucassen a Dutch legend who has been involved with many projects of his own. The rest of the band are all virtuosos in their own right.
2) The songs are very solid. For a prog-ish type band, they have surprisingly catchy melodies that contain the performances but not at the expense of the songs themselves.
3) They are able to translate their studio work into interesting and entertaining pieces live.
Before I go any further, I should introduce the band to those of you who are new to it. A few years back, Lucassen was looking for some different voices to contribute to a continuing rock opera that he was putting out. Marcela Bovio, a singer from Mexico, won a contest on his site and he instantly knew that he wanted to involve her talents for more than that. After the sessions were done for Ayeron, the rock opera, he approached her with the idea of starting a band, to which she readily agreed. Again using the benefit of the Internet, he had previously found Dutch drummer Davy Mickers and lead guitarist Lori Linstruth who was an American living in Sweden.
They found Dutch bass player Johan van Stratum and enlisted Marcela's boyfriend and fellow Mexican Alejandro Millan. Alejandro and Marcela both also play in their own band, Elfonia.
Arjen and Marcela quickly began exchanging ideas for songs based on some outlines Arjen had sent by e-mail. This turned into full blown songs with each member receiving the mp3 and adding their parts to it and passing it on. Eventually the songs were finished and the band convened in Arjen's studio in The Netherlands to meet for the first time and record.
The resulting music covers a lot of ground but all has similar features. There is an exotic quality to the music, especially with the vocals where Marcela hits some notes that at first seem out of place but one quickly grows to like them. The songs are all about the 5 minute mark but are well constructed to allow for a minimum of twiddly bits.
This new DVD Live in the Real World is an absolute pleasure from beginning to end. It has a full concert which was the last one of the band's first tour, ending in The Netherlands. There are 19 tracks in the set list with most of Embrace the Storm as well as some other songs from the Ayreon opera series.
For a band that was put together over the Internet basically, they make for a very cohesive group onstage. The concert begins with each member entering slowly, offering a chance to see what each brings to the table. By the time, the guitars crank in on "Spellbound", the rock is on. The band never forgets that they are a rock band and time after time, the steady rhythm section of van Stratum and Mickers lead the way, only to give way to the explosive guitars of Lucassen and Linstruth.
Millan provides the subtle touches in and around the songs with his expressive piano. Meanwhile eyes are glued onto the gorgeous and vocally mesmerizing Marcela. Her voice is a strong component of the material of Stream of Passion and she also is able to fill the front person's role quite well. Her sister Diana provides backup vocals and often comes to the front of the stage to really combine her voice with Marcela's, to great effect.
On several of the Ayreon songs, the band is joined by Damian Wilson, well known in prog circles. He has just an amazing voice and the material works well with him there in short bursts.
In addition, the DVD also contains some behinds the scenes; a making of the video "Out in the Real World" and more. I would highly recommend this DVD to anybody who likes music that is not quite hard rock and not quite progressive. The performance is top notch and the songs will stay in your head for quite awhile. I can't stop playing their debut record so this comes along just in time for a needed fix.
You Should Also Read:
Stream of Passion website


Related Articles
Editor's Picks Articles
Top Ten Articles
Previous Features
Site Map





Content copyright © 2023 by Morley Seaver. All rights reserved.
This content was written by Morley Seaver. If you wish to use this content in any manner, you need written permission. Contact Morley Seaver for details.