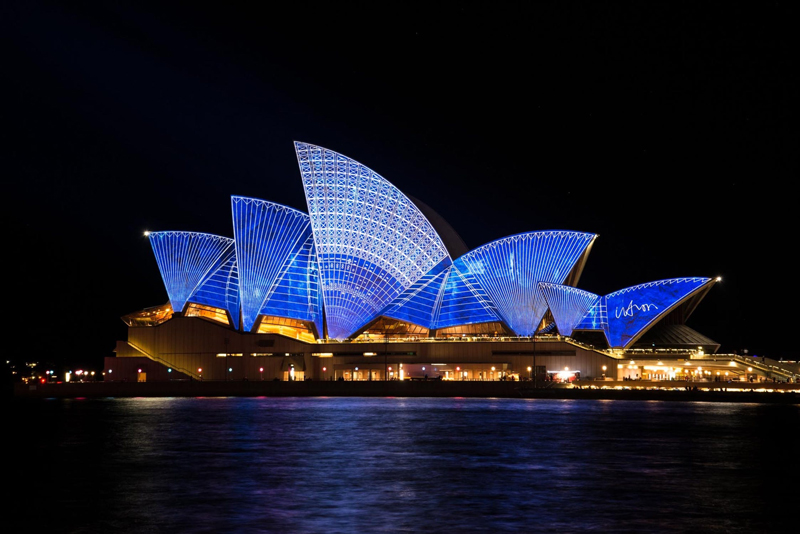 The Australian Coat of Arms consists of the Kangaroo and the Emu. It is said they are included in the Coat of Arms because both the Kangaroo and the Emu are unable to walk backwards, and therefore are symbolic of the nation moving forward.


The Australian Lyre Bird is considered to be the world's best avian imitator. Lyre Birds have been known to mimic many different calls of other bird genus that exists in the same habitat. Some Lyle Birds who reside in zoos, have been known to mimic the sound of carpentry machinery and tools, and other noises associated with the day to day goings on of a busy zoo.


Australia has many venomous snakes, but the Taipan has the most deadly venom of any snake known to man. It is said that one bite from a Taipan, is enough to yield enough poisonous venom to kill 100 adults or 250,000 rodents.


In the 1800's and early 1900's Australia rode "on the sheep's back" and even today there are approximately 150 million sheep in Australia. Sheep are farmed for their meat, and also their wool. Superfine wool attains very high prices in the design centres of Paris and Milan.


During the opening up of the inland during the 1800's, wild Dromedaries (camels that only have one hump), were introduced to Australia. They were extremely useful for carrying supplies to outback stations and could survive with little water for long periods. Once this form of transportation was taken over by trains and vehicles, the camels were let loose into the outback. As a consequence, Australia has the largest number of wild dromedary camels to be found anywhere in the world, including the continent of Africa.


Australia has a Purple-neck Rock Wallaby that discharges a dye that makes their face and upper body blend in with the colours of the range where they live, giving a soft pink to bright purple tinge.


Did you know that a Kangaroo can't hop at all, unless his tail is touching the ground. These animals are extremely strong with huge leg muscles. Also, when a baby kangaroo is born, it measures a mere 2 centimetres (3/4").


Crocodiles in Australia are very clever hunters and many humans have been known to be taken by crocodiles. One important note is that crocodiles find it very difficult to change direction quickly, so if you find yourself being chased by a crocodile, run in zig zag formation, you might have a chance to get away!


Australia is home to more than 100 species of unique marsupials, none of which are found anywhere else around the world. One of these is the platypus who is a monotreme. The mail platypus sports a rather nasty poisonous spine that can kill a dog.


There is a species of earthworm in Australia that grows up to 10 feet in length. (That might just be your worst nightmare!!)


Related Articles
Editor's Picks Articles
Top Ten Articles
Previous Features
Site Map





Content copyright © 2022 by Judie Bellingham. All rights reserved.
This content was written by Judie Bellingham. If you wish to use this content in any manner, you need written permission. Contact Judie Bellingham for details.