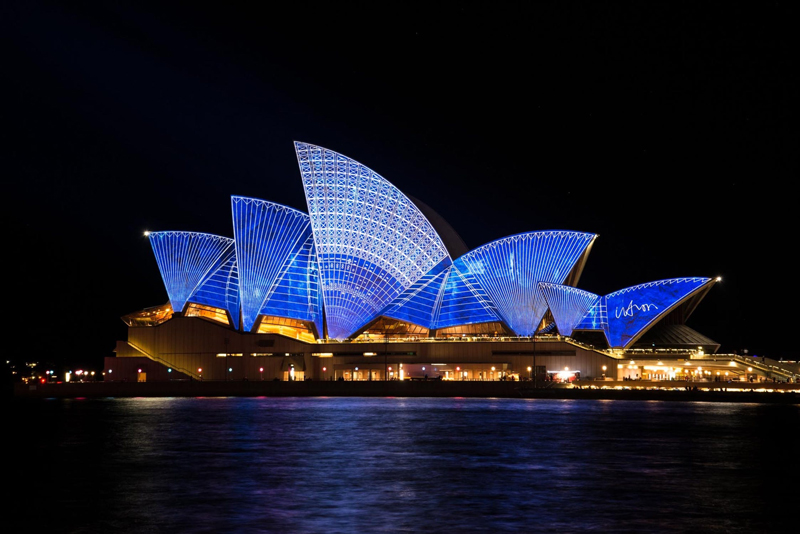 If you ask any traveler from around the world, what comes to mind when thinking of Australia, chances are they will say the beaches. Australia is host to many hundreds and hundreds of pristine beaches with white sands and miles and miles of unspoiled shoreline. Here is a rundown of the best beaches to be found in each state of Australia.
Victoria – Bells Beach
Bells beach is "gods country" according to surfers from around the world. It is definitely a surfers beach and it is the location of many Surfing World Championships and contests. Many of Australia's best know surfers and champions hale from within 50km of Bells Beach.
To get to Bells Beach one travels on the Geelong Road from Melbourne and then onto the infamous Great Ocean Road to Torquay.
The weather is not always great in Victoria (especially when it's not summer) but this doesn't deter surfers. When the waves are up, the surfers are there in their thousands.
New South Wales – Bondi Beach
Bondi Beach is an iconic beach that has been christened THE most Aussie beach. Because of its proximity to the heart of Sydney, the reputation of Bondi beach goers is one of sun worshippers, people watchers and the watched. The Bondi Surf Bathers is the oldest life saving club in Australia and was established in 1906. Back in those times, only swimmers who wore "neck to knees" swimmers were permitted on the beach.
Most Sydneysiders and tourists flock to Bondi to watch the passing parade of bikini clad girls, buffed boys, roller bladders, exercise exhibitionists and so many more interesting sights, it's difficult to find the space to name them here. Bondi Beach is a great beach to body surf. Board surfers have fun, but there are better surfing beaches not too far from Bondi.
Queensland – Four Mile Beach
Four Mile Beach is situated just 70 kms north of Cairns at Port Douglas. The Four Mile Beach itself is pristine and is surrounded by the Great Barrier Reef to the East and the magnificent Daintree Rainforest to the west. This shoreline is a beach-combers paradise. There are times when one must be careful of the odd crocodile and stingers, but even if you can't get wet, the Four Mile Beach is a wonderful part of the Queensland coast.
Tasmania - Flinders Island
Tasmania has a number of great surfing beaches and some that are ideal for those surfing maniacs who like to risk life and limb on the giant tubes. I think the best beach in Tasmania, is not really on the island, but part of the coastline of Flinders Island, situated midway between Tasmania and the mainland of Australia.
Flinders Island boasts over 100 magnificent sand beaches and with only 800 inhabitants on the island, you're bound to find a deserted beach along the shoreline. Although the winds can be fierce at times, the weather is usually milder than Melbourne in the winter.
Those that are looking for a complete get-away beach holiday will be struggling to find anything better than Flinders Island has to offer.
Western Australia – Cable Beach
Cable Beach in Broome in the northern coast of Western Australia is considered one of the most spectacular beaches to be found anywhere in the world. Over 22 kms of untouched white sand beaches stretch to the horizon and beyond. This part of the Australian coast experiences tidal shifts of over 9 metres and so the beaches are washed clean twice a day by the receding surf. Cable beach is renowned for its safe swimming and relaxing, although stingers can be a problem during summer.
The sunsets on Cable Beach are legendary, especially at full moon. Tourists can experience a camel ride that operates daily along the shoreline.
South Australia – Pt Sir Isaac, Eyre Peninsula
Point Sir Isaac, Eyre Peninsula in South Australia is one of the best kept secrets amongst enthusiastic fishermen throughout Australia. Keen fishermen will save up for years to be able to spend time on the beaches of Eyre Peninsula partaking in their passion of angling.
Although this section of the Great Australian Bight is quite isolated, and in the case of the Pt Sir Isaac beach, only passable during low tide, the reputation for fantastic fishing experiences is unsurpassed by any other fishing beaches around Australia. It is possible to camp right on the beach, and fish within 10 steps from your tent. Pt Sir Isaac is situated 40 km from the regional centre of Port Lincoln and is only accessible by four wheel drive.
Northern Territory - Mindil Beach
I've left the Northern Territory beaches till last because they are very different to any of the other beaches I've mentioned so far. Sunbathers, lifeguards and sandy white beaches do not exist in the top end. The shorelines are both remote and difficult to gain access to, and of course the wildlife can be a bit of an issue all year round. The beauty of a Northern Territory beach is that is contains unaffected shorelines, a plethora of flora and fauna species not found anywhere else and of course amazing fishing of the Barramundi.
Put simply swimming is not advised in any of the Northern Territory beaches, estuaries or rivers due to the existence of huge numbers of crocodile. Crocodiles are the only animals on earth that see humans as food – all other animals only kill to defend themselves. Box Jelly Fish also populate the beaches during the wet season.
One beach that has a great reputation as a spectacular photo opportunity is Mindil Beach not far from Darwin. I visited the beach in May and it was a truly unique experience. It is one of the rare beaches that allows you to watch the sun set over the sea, which in turn gives a silhouette appearance. There are seasonal markets held there from April until the onset of the wet season in October and showcases the eclectic melting pot of foods and crafts that are representative of the incredible mix of ethnic Asian cultures that can be found in the top end.


Related Articles
Editor's Picks Articles
Top Ten Articles
Previous Features
Site Map





Content copyright © 2022 by Judie Bellingham. All rights reserved.
This content was written by Judie Bellingham. If you wish to use this content in any manner, you need written permission. Contact Judie Bellingham for details.