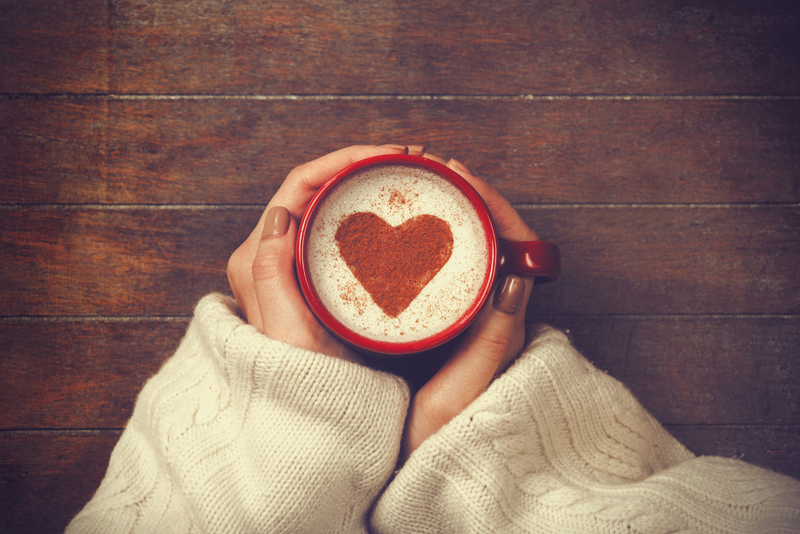 Knitters are people with heart. Much knitting is done for others, whether as presents for a newborn, socks for a parent, or a holiday gift. There's an urban legend associated with this kind of giving, called the 'sweater curse': it's the idea that making a sweater for a significant other is a surefire way to cause a breakup. Many a knitter is warned about this before starting such a sweater, and this urban legend has worked its way into knitting books and other publications.

The "sweater curse" has its roots in a common reality: there are people who love to wear sweaters, and those who don't. Knitting a sweater takes a great deal of time, sometimes more than a year's worth of work; this means that the knitter sees the sweater as one of extreme value and commitment. If the recipient doesn't like to wear sweaters, this is going to cause friction. Alternatively, if the recipient isn't as committed to the relationship as the knitter, then the sweater will serve as a visual symbol of that imbalance, perhaps then becoming the catalyst for the realization on someone's part that the relationship is finite rather than permanent.

Another reason for the 'sweater curse' has to do with the difference between what women like to wear and what men prefer. Most people will agree that men's clothing is more conservative than women's, and knitwear should follow this dictate in terms of color and style. Conversely, however, there are men who dislike 'preppy' items and will not wear Argyle socks for that reason. Knowing someone well enough to predict his or her sartorial taste takes time, and knitting a gift of any kind should therefore wait until there is enough familiarity with someone's taste that one can truly make intelligent choices. There are people who are so persnickety about clothing that it's almost impossible to predict what they will like; in this case, a surprise item is probably a very bad idea. If one really, really wants to knit a gift for someone like this, it makes more sense to chat about it beforehand and let the recipient make style decisions before the project starts.

Here are some common-sense question to ask before knitting any kind of present, sweater or otherwise: does the recipient like wearing knitwear? Does the recipient have an issue with specific materials, such as wool? Is the item in question in line with what the recipient commonly wears? Does it fit the person's lifestyle? Wool socks are beautiful, but residents of Los Angeles are divided on whether or not they are too warm for the area; in addition, some people find even fingering weight too heavy for wearables in hot climates. Why spend time knitting wool socks for someone who prefers super-thin cotton or nothing at all? Perhaps a super-lightweight hat would be a better gift.

Sadly enough, there are people who don't want or can't appreciated knitted gifts, for whatever reason. They aren't bad people: they may simply not like knitwear or not understand what it means to take the time to create a gift. The solution is simple: only knit for those who appreciate the effort involved, and those who will happily use the gift. If there are few people who fit this description, one can always knit for charity. It's easy enough to avoid the "Sweater Curse" and its associated evils; knitting time is too precious to share with those who just don't get it. Enjoy knitting, and remember to make items only for those who will understand!



Related Articles
Editor's Picks Articles
Top Ten Articles
Previous Features
Site Map





Content copyright © 2022 by Korie Beth Brown, Ph.D.. All rights reserved.
This content was written by Korie Beth Brown, Ph.D.. If you wish to use this content in any manner, you need written permission. Contact Korie Beth Brown, Ph.D. for details.