Pride and Prejudice and Zombies Prequel!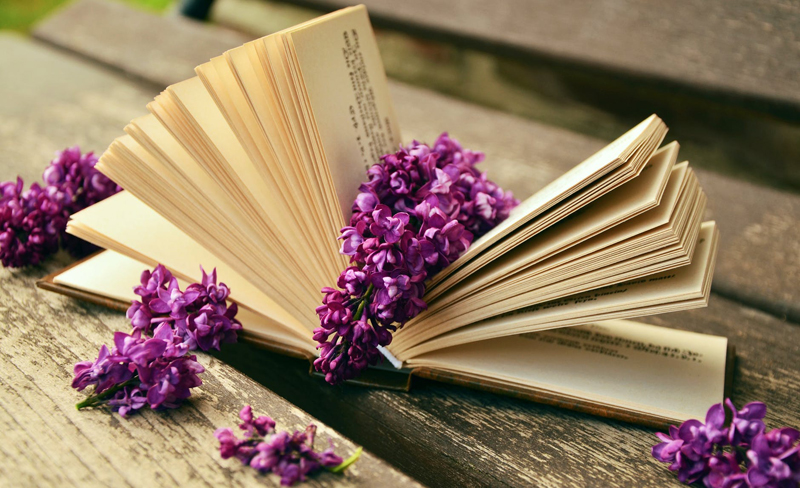 Jane Austen has always been on the top of my must read book lists for any book reader. When I discovered the venture of Quirk Classics, I had to get my hands on the books using Austen's characters and premise of her books to create a new reading experience. I received my copy of Pride and Prejudice and Zombies: Dawn of the Dreadfuls and dove right in to reading. I really had no expectations for this book as I had not read the previous books published using Austen characters (other titles include Sense and Sensibility and Sea Monsters and Pride and Prejudice and Zombies). Pride and Prejudice and Zombies: Dawn of the Dreadfuls is the prequel to Pride and Prejudice and Zombies so in my opinion I was starting in the right place and I will definitely be on the hunt for Pride and Prejudice and Zombies now after reading Dawn of the Dreadfuls!
Pride and Prejudice and Zombies: Dawn of the Dreadful wastes no times setting up this story! We begin the story at the funeral of Mr. Ford. All of the Bennet's are in attendance along with most of the town. By page 3 we have a zombie trying to climb out of his casket, people fleeing the church, a clergyman having a fit over the impending violence about to take place on the altar, and a "zombie-slayer", as I call them for this book, ready to behead and destroy said zombie in the casket. Mr. Bennet tells his girls they must train to become warriors and prepare to rid England of the dreadfuls (a sweet term for zombie). I often giggled and laughed while the Bennet girls were training as they had no style and grace at first and the author does a great job of describing their actions. This training and "unladylike" actions cause rumors and gossip to spread through the town. Mrs. Bennet receives word that Elizabeth and Jane will not be invited to the biggest ball of the year where most young ladies use it as a coming out party to attract their future husbands. In the 19th century this was a huge deal and Mrs. Bennet is mortified and desparately tries throughout the book to find a way to get the girls to be invited.
The story revolves around Elizabeth and Jane. They train, the kick some major zombie butt throughout the book oftentimes putting male characters to shame with their skill and cunning. Both Elizabeth and Jane are written nearly similar to the character mannerisms in the original book by Jane Austen. Steve Hockensmith, the author, writes the girls as blushy, shy, and sweet girls while not in combat. A slew of suitors do find their way into the hearts of the Bennet girls. You can't help but love all the characters in this prequel. Even Lord Lumpley will win you over. He is described beautiful with this statement:
"When Richard George Saunders-Castleton Harper-Milford Norman-Stilton-Harrowby Lumpley II, sixth Baron of Lumpley, Knight of the Bath, and defender of the realm, awoke the next morning the first thing he did was kick the empty gin bottles from his bed. Then he kicked off the dogs. And last ( and with some regret) he kicked out the chambermaids."
I am definitely hooked on this new way of bringing the classics into recognition once again. I believe if you have never read anything by Austen, Hockensmith will make you curious to pick up one of Jane Austen books and read the originals!
Now for the fun part! QuirkClassics.com is having a give away for anyone who reads this review! They have put together 50 prize packs worth $100 each. You can be one of the lucky recipients by simply
going to this link
and posting a comment telling them you read Jeanette Stingley's review on the Women's Lit site on BellaOnline.com! So simple! If you win, let me know!!!!! Good luck and I hope you enjoy this book as much as I did!
The prize package includes:
• An advance copy of Pride and Prejudice and Zombies: Dawn of the Dreadfuls
• Audio Books of Pride and Prejudice and Zombies and Sense and Sensibility and Sea Monsters
• A password redeemable online for sample audio chapters of Dawn of the Dreadfuls
• An awesome Dawn of the Dreadfuls Poster
• A Pride and Prejudice and Zombies Journal
• A box set of Pride and Prejudice and Zombies Postcards
Disclosure - I received a book for my honest review and to host this give away. I did not receive any money or any other incentives for my review.


Related Articles
Editor's Picks Articles
Top Ten Articles
Previous Features
Site Map



Follow @womenslitbella
Tweet





Content copyright © 2022 by Jeanette Stingley. All rights reserved.
This content was written by Jeanette Stingley. If you wish to use this content in any manner, you need written permission. Contact Jeanette Stingley for details.