Be Organized in a Small Kitchen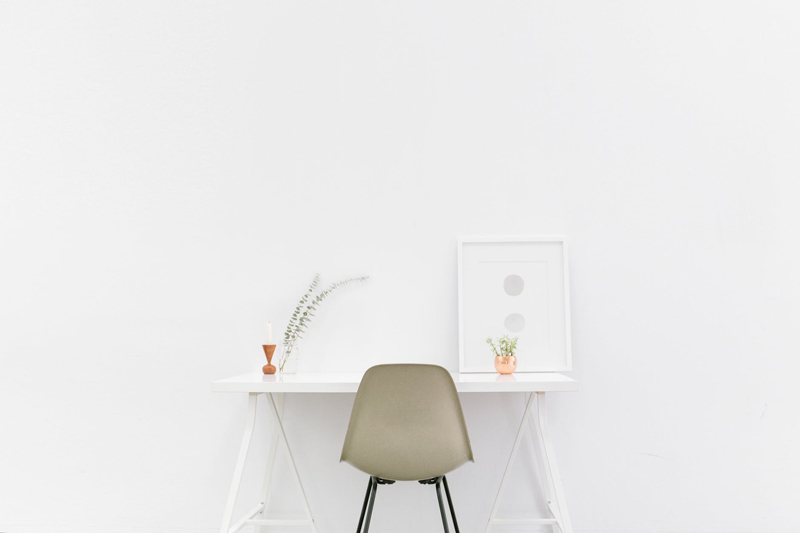 A kitchen is both a place to cook and a place to store things. While it can be easy to cook in a small kitchen because everything is within reach, you may find it's difficult to store all your food and equipment. Also, if you are cooking large amounts of food, the lack of surface area may cause problems. Here are some good tips for being organized in a small kitchen.
Make sure everything is used
It seems obvious, but if space is limited, make sure that everything in your kitchen is being used regularly. Give away what you don't use, declutter regularly.
Keep the counters clear
If you don't have large counter areas, then keep what you do have clear, then you have some working space. Ideally try to have five or ten minutes each day where you tidy and declutter the kitchen.
Keep the dishes moving
Don't let the dishes pile up or your kitchen will be more cluttered than it needs to be. Load and unload the dishwasher or wash the dishes frequently, don't wait until there is a big pile before you deal with them.
Don't have anything that is for single use
We have many kitchen items that are for one purpose only, the waffle maker, a fondue maker, etc. Try to reduce the dedicated kitchen items if at all possible if you really don't have to space to store them.
Use vertical space
Hang as much as you possibly can on the wall or the back of closet doors. You can get hanging spice racks, magnetic strips to hang your knives, or a general rack to hang on the back of your door (see below). If you have the wall space you can even hang your pans on the wall.
Keep the kitchen for kitchen things only
The kitchen can often be the center of operations for the whole house. As such, it gains things that are non-kitchen items, such as bills and other pieces of paper. Try to keep the kitchen for kitchen things only. This means regularly purging things that don't belong and training other family members not to leave things in the kitchen that weren't meant to be there.
Check best before dates frequently
There is no point to giving storage to food that is past its best before date. If space is at a premium, it is not sensible to use the space you do have with food you will not eat. Check regularly and get rid of food you will not use.
Use a temporary flat surface e.g. an extra table
Sometimes it's useful to have a temporary extra flat surface such as a table you can put up and put down to put your extra things on for a little while.
Consider storage space outside the kitchen
Maybe you are short of space in your kitchen, but you could use some storage space outside of the kitchen. Maybe there's an extra closet that you could use in the room next to the kitchen to store some of your kitchen supplies. This is especially useful for large kitchen appliances that you don't want to have out on the kitchen counter, but only use occasionally.
Don't buy in bulk
If space is at a premium, it is not a good idea to buy food items in large quantities. Consider shopping more frequently for smaller amounts of food.
Small kitchens are great for cooking in if they are organized and not too cluttered. You just have to remember to not store too much in them, and keep the kitchen as a workable area and not a storage space for many things that don't fit.
10" Magnetic Knife Holder by RSVP International
Organize It All Basic Overdoor 6-Basket Unit (17716W)
You Should Also Read:
Living Simply - Improve Your Life with Less Clutter


Related Articles
Editor's Picks Articles
Top Ten Articles
Previous Features
Site Map





Content copyright © 2021 by Tina Razzell. All rights reserved.
This content was written by Tina Razzell. If you wish to use this content in any manner, you need written permission. Contact Tina Razzell for details.