RAINBOW - Live in Munich 1977 - Eagle Rock Entertainment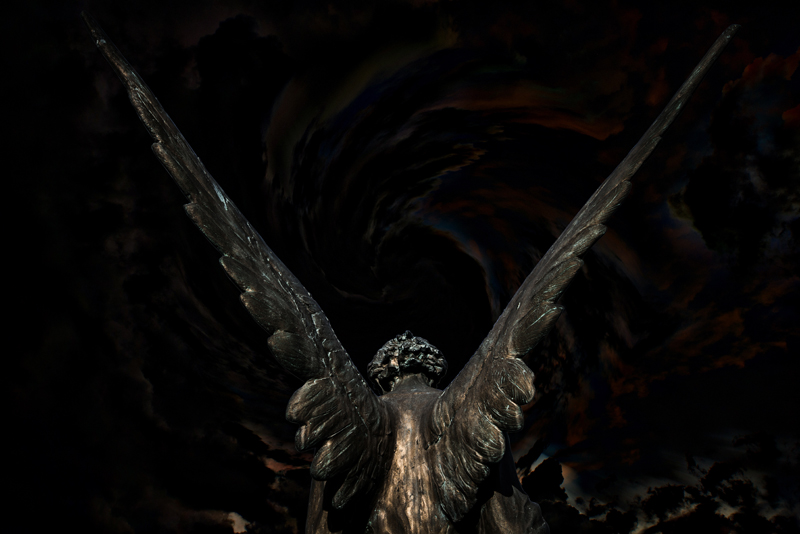 You know how there's always one picture that you like of yourself or your family that captures everything perfectly? Well, if you consider this a musical photograph, then this is Rainbow at its most perfect. Rainbow has always been one of my favorite bands and fans can ask for nothing better than this extraordinary two-disc set from a 1977 German show.

I've always loved the 1970's style of hard rock that allowed for lots of improvisation and nobody does it better than Mr. Ritchie Blackmore. The set is made up of songs from both the first album and one of the most important records of all time, "Rainbow Rising". They also include a Purple song that I'll talk about in a second. In concert, with all of the extra instrumental sections, the songs are all fleshed out by almost double in some places. This is the only record I've heard from that period time, however, where you don't nod off at various times. The instrumental sections are truly inspired and are not just egotistical noodling.

The lineup on this record is Blackmore, of course, Ronnie James Dio, Cozy Powell, Bob Daisley and Dave Stone. I like the "Rising" lineup with Toney Carey and Jimmy Bain but this lineup just cooks!! Obviously, one of the biggest draws for Rainbow was the exceptional vocals of Dio and this record is one of the best recorded examples of his mighty powers. He simply soars on this record and transports every song into epic status.

Powell's solo is a pounding display of power à la John Bonham and Canadian Dave Stone's keyboard solo is as good as anything heard by Carey. Bob Daisley's intuitive and solid bass lines are a great anchor to the band.

Of course, the star of the proceedings is Blackmore and as is with Dio, I don't know if there is a better example of his songwriting and guitar prowess than on this set. He drops in a bit of "Lazy" into a song here. A bluesy little set in a song there. This is his show and he doesn't take a back seat to anybody.

"Kill The King" starts things off at a frantic pace and is pretty faithful to the original. They cover Purple's "Mistreated" here and Dio almost makes you forget David Coverdale, really making the song his own. "16th Century Greensleeves" begins with a bit of quiet Blackmore improvisation. It then roars into the song which is as strong as it is on record. "Catch The Rainbow" weighs in at an eye-opening 17 and a half minutes long but is one of the highlights of the disc. Dio is at his impassioned best and the band goes from quiet, respectful playing to just cranking it out in the finest fashion. "Long Live Rock 'N' Roll" closes out the first disc with a flourish.

The fourteen-minute "Man on the Silver Mountain" starts off with a variety of instrumental pieces, each getting a rise out of the crowd. This gives way to the 25-minute "Still I'm Sad" which is the tour-de-force of the record with all of the instrumental solos.
"Do You Close Your Eyes" brings it home on a high note with Blackmore dishing out some tasty bits.

All in all, this is an awesome set that is essential for any Rainbow fan and for any fan of hard rock with an accent on playing with feeling as opposed to the work of a lot of the speed mongers of today.
You Should Also Read:
The official Blackmore's Night website
Official Ronnie James Dio website
Eagle Rock Entertainment


Related Articles
Editor's Picks Articles
Top Ten Articles
Previous Features
Site Map





Content copyright © 2019 by Morley Seaver. All rights reserved.
This content was written by Morley Seaver. If you wish to use this content in any manner, you need written permission. Contact Morley Seaver for details.