Simplify your Kitchen and Reduce Kitchen Clutter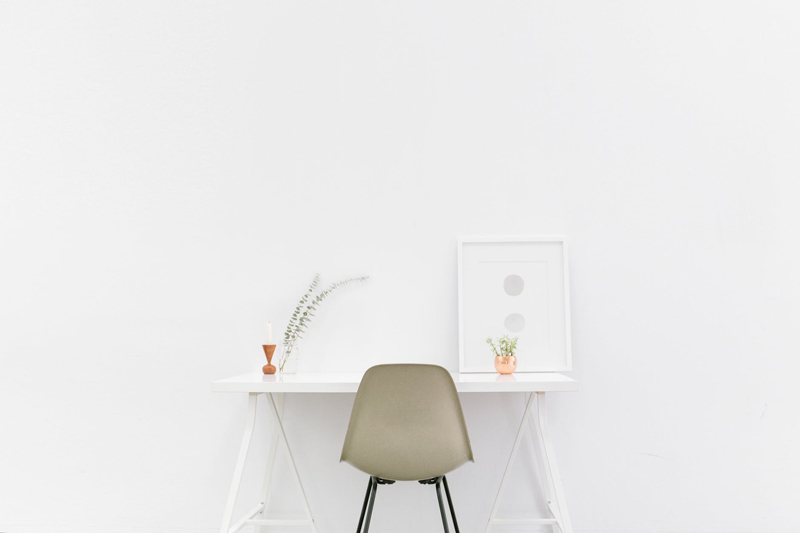 In my house the kitchen is the center of the home. It is the place we congregate, chat and have fun. It is also the first room we walk into when we arrive home. As a consequence, things get dumped in the kitchen more than any other room in the house. Here are some hints how to simplify your kitchen and so reduce kitchen clutter.
Remember the kitchen is a working area
Many things that don't belong in the kitchen have a habit of arriving there. The kitchen is primarily a working area and as such should be free of clutter. I try and picture a professional kitchen and ask myself if the stuff in my kitchen would be allowed in a professional kitchen. If a professional wouldn't make room for it, then I won't either. That helps me get stuff out of the kitchen that doesn't belong.
Declutter once a day or more
Because things come into the kitchen that shouldn't be there, the kitchen becomes a hot clutter spot. It's important with clutter spots to declutter once a day or more. If you regularly get rid of the clutter in your kitchen, it won't build up. If you allow a little clutter, then other clutter will join it.
Don't keep kitchen appliances you don't use
Kitchen appliances are often given as gifts. If you don't use the waffle maker or the fondue set, then get rid of them and gain yourself some space. If you have kitchen equipment you don't use very often, then think about storing them away from the heavily used kitchen area, and certainly not on the counter top.
Ask yourself what you have that isn't used. When I cook I never use pan lids, yet they were taking up storage in the kitchen cupboards. I moved them to a box in the garage and now my storage areas only have pans that I use. If the storage areas are full of clutter that you don't use, it will be frustrating to find the stuff that you do use.
If you are not sure about tossing something, put a few items in a box, mark the date on the box and store it somewhere such as the garage. Then one year later if you haven't used it, give yourself permission to toss the contents of the box.
Store stuff near where you use it
Keep the coffee and coffee mugs near the coffee maker. Store dishes near the dishwasher to make unloading the dishwasher easier. Keep your pans near the stove. That way you aren't walking about unnecessarily.
Check expiration dates regularly
How often have you found something with an expiration date that is over 5 years old? You have given storage to something that can't be used for over 5 years. Reduce the stuff that you store and check expiration dates regularly.
Make sure your kitchen is well lit
It's a strain on your eyes to work in a dimly lit kitchen, so make sure your kitchen is well lit. Sometimes this may mean adding under cabinet lighting.
Plan for organization and paperwork
If the kitchen is the place you sort your mail and where you are when your children give you papers from school, then plan for it. Have an area devoted to organization where you can sort and store paperwork. I have a dry-erase whiteboard in my kitchen and if anyone needs anything, they write it on the whiteboard. When I have dealt with it, I erase it from the whiteboard.
Think about your kitchen
Have a think about how you can improve your kitchen. Stand in your kitchen and ask yourself what you can do to make life easier and what you can rearrange to give yourself less work. Working in your kitchen should be a pleasure, and it's more pleasurable if you are not frustrated by too much clutter around you.
This article is a chapter from the book
Living Simply - Improve Your Life with Less Clutter
Sink Reflections
You Should Also Read:
Living Simply - Improve Your Life with Less Clutter


Related Articles
Editor's Picks Articles
Top Ten Articles
Previous Features
Site Map





Content copyright © 2023 by Tina Razzell. All rights reserved.
This content was written by Tina Razzell. If you wish to use this content in any manner, you need written permission. Contact Tina Razzell for details.