Crochet Obsession Turned Passion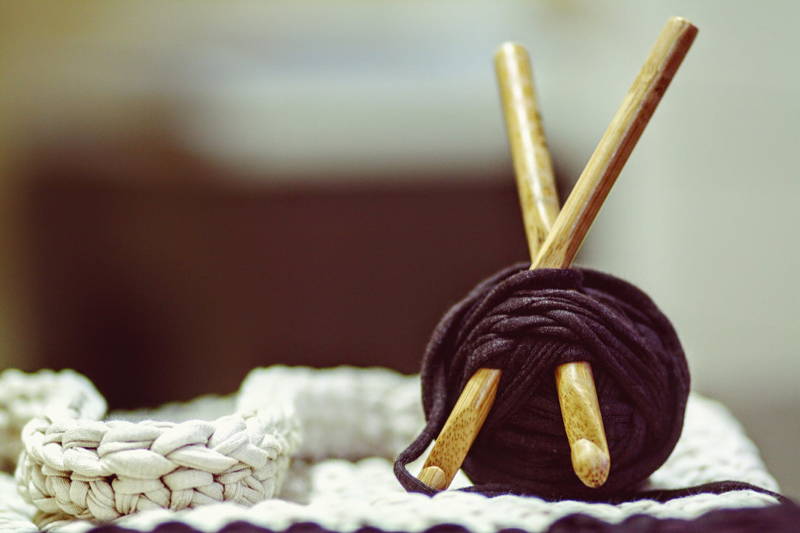 For the past 40 plus years I have spent almost every free moment crocheting something and often times wonder why I am so obsessed with a hook and yarn. Yarn does come in a variety of types and colors which could explain a small part of my obsession but after giving that quite a bit of thought I have to confess that really isn't why a person like me is obsessed with crochet so much. Although yarn can play a very important part in choosing a certain project, for me I believe my passion is based on the art itself. How far I can make it go, people's reaction at the finished project, many times complete disbelief that the project is actually crocheted, the happiness a receiver of a project is, and last but not least my ability to teach others to create.

I have spent the better part of my crocheting years doubting my creativity to the point of not doing it at all for 6 months, pretty sure that was the worse 6 months of my life. To feel so much passion or more likely a complete healthy obsession about crocheting can be hard to explain to others until they learn how. As a teacher of this craft, I always feel very proud of each and every student, like they have been invited into this crazy world of mine to enjoy this never ending joy ride. As a current owner of a yarn shop, I now get to spend 5 days a week right next to thousands of skeins of yarn. This was a huge concern for me before jumping into the business, honestly was not sure I could control myself that close to it or even worse would I get so over stimulated with it that I would grow tired of it. Both issues certainly have not come up in the past 5 years, yes this means I am still open and crocheting. I will confess there have been a few times that I would get a twinge if a favorite yarn would sell out quickly until I realized I can order more.

One of the best compliments ever received is when a local artist came in to my shop and asked me if I would be interested in putting up a display of crochet at a local coffee shop as she had heard of me and my work, shock was the first reaction followed by an open mouth and then embarrassment. Living in a small town of less than 50,000 people I am always running into someone I have taught how to crochet, like it is my purpose here to share this knowledge both in person and online. Never dreamed that this little obsession would lead me where I am today.



Related Articles
Editor's Picks Articles
Top Ten Articles
Previous Features
Site Map





Content copyright © 2023 by Eva Owsian. All rights reserved.
This content was written by Eva Owsian. If you wish to use this content in any manner, you need written permission. Contact Holly Messenger Aamot for details.