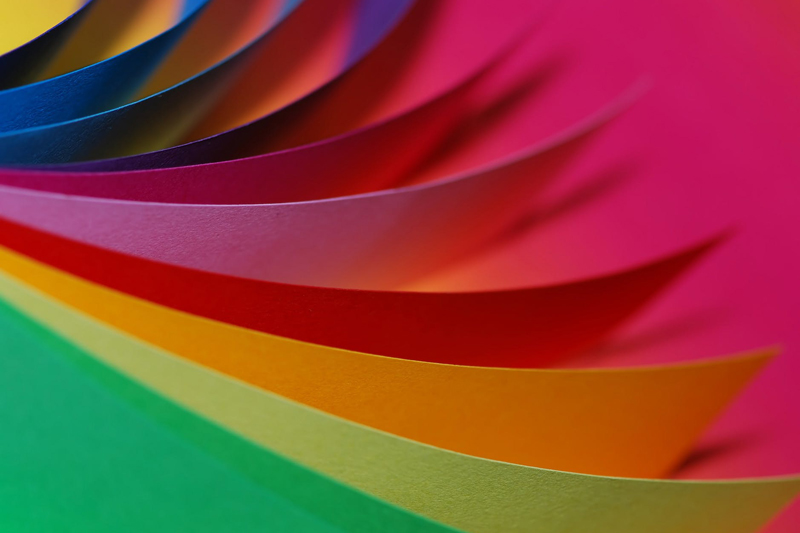 Paper crafts require a lot of cutting, whether it's to trim an illustration board down to a specific size, or to coax out delicate details from a sheet of tissue paper. Using the right cutting tools can make paper crafting more enjoyable for you, and help make your projects turn out the way you want them to.

Here are some cutting tools used in paper crafts. As with all sharp objects, exercise caution when using them, and keep them out of reach of children and pets.

Scissors. A pair of craft scissors cuts both straight and curved edges. You may want to have a pair for large cutting jobs and a smaller one with a sharp point for detailed work. Non-stick scissors have coated blades which prevent adhesive from building up – a boon if you often snip double-sided tape, stickers or fusible web.

Get a sharp pair of scissors that feels comfortable to use. If you're left-handed, you may want to get a pair of left-hand or ambidextrous scissors; if you have a medical condition like arthritis or carpal tunnel syndrome, you may want to get a specially designed pair, perhaps a spring-type model that opens by itself and is easy to grip.

Decorative Scissors. Decorative scissors make it easy to cut edges with scallops, zigzags, and other patterns. Some decorative scissors can be used by both right- and left-handed people; unfortunately, it seems that decorative scissors for those with arthritis have yet to be developed.

Craft Knife. With its short, pointed blade, a craft knife works well for cutting small details in areas where a scissors won't work. Some craft knives have swivel blades, which make cutting curves easier. The blade can turn 360 degrees so that it always follows the direction of your hand as you cut, eliminating the need to turn the paper every so often.

Buy a craft knife that is easy to grip, easy to use, and has safety features like a retractable blade. Consider also how easy or difficult it is to change the blade.

Box Cutter. Nothing beats a box cutter (together with a straightedge and cutting mat!) for cutting straight edges on heavy cardboard. Box cutters come in different designs ranging from heavy-duty models with wide blades and metal handles to pocket-sized models with narrow blades and colorful plastic handles.

As with the craft knife, look for a box cutter that is easy to grip, and has safety features like a retractable blade that can lock into place and is easy to change replace.

Paper Trimmer. A paper trimmer uses a sliding rotary blade that cuts in both directions. The trimmer comes with built in rulers that let you accurately measure and cut your paper, and does a neat job of trimming photos and single sheets. Some models come with blades for making wavy edges and perforations. Keep spare blades handy so you can readily replace the blade when it gets dull.

Hole Punch. A hole punch is more utilitarian than decorative, but is excellent for punching clean holes on card and paper through which you can thread ribbons, or insert eyelets and paper fasteners. An "anywhere punch", which you hammer like a nail or turn like a screwdriver, lets you make holes anywhere on the paper, and not just along the edges.

Decorative Punch. A decorative craft punch is what you need to make lots of uniform shapes from paper or cardstock. There are mini-punches to make confetti and tiny detail work; corner punches to add a decorative touch to corners; and border punches to create lace-like edges.

Buy a punch whose design you can't live without – one which you'll be using often, or which is hard to cut by hand. Also choose a punch that is easy to use. Some models require a lot of brute force, while others are user-friendly and need only a squeeze.


Related Articles
Editor's Picks Articles
Top Ten Articles
Previous Features
Site Map





Content copyright © 2023 by Mia C. Goloy. All rights reserved.
This content was written by Mia C. Goloy. If you wish to use this content in any manner, you need written permission. Contact Mia C. Goloy for details.