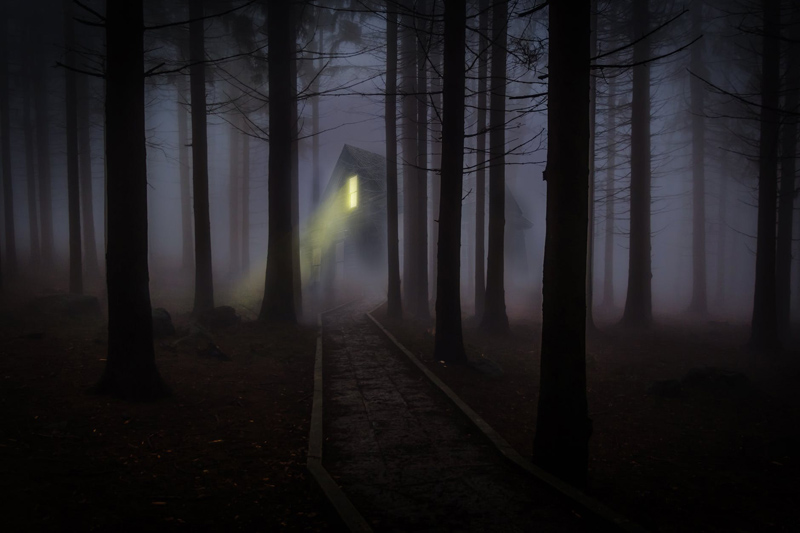 The women of noir cinema are powerful. They are either good or bad and never in between. Whether good or bad, a man's fate is often held in the hands of these women.
The good woman
(wife, sister, mother, daughter) can do no wrong. She is willing to go to the ends of the earth for the man she loves. She accepts his philandering, gambling, drinking and what ever else she must endure to be with him. Though she is seldom rewarded, she puts her life on the line for her man, and if she is lucky (or unlucky), he returns to her. However, he does not regret, nor forget the woman who brought him to the breaking point, the femme fatale.
The fatal woman
(wife, sister, mother, daughter). The femme fatale is the noir woman we are most familiar with. She is always beautiful, resourceful and cunning. Men bend to her will and fall under the power of her fatal charm. She is not one who surprises a man with her treachery. He knows the minute he sees her that she is bad business. He still becomes involved with her.
The femme fatales role is always sexual. Even in early 'code' Hollywood it was there, just under the surface. Witness a scene and conversation between Carlotta Vance (Marie Dressler) a society matron and Kitty Packard (Jean Harlow)a gentleman's
girlfriend
, from the film DINNER AT EIGHT by George Cukor - Kitty,
"I was reading a book the other day."
Carlotta, (startled and surprised)
"Reading a book??"
; Kitty responds
"Yes. It's all about civilization or something. A nutty kind of a book. Do you know that the guy says that machinery is going to take the place of every profession?"
Carlotta's snappy retort
"Oh, my dear. That's something you need never worry about."
You can read more about women like thise in
Complicated Women: Sex and Power in Pre-Code Hollywood
This book is an easy and interesting reading.
However good or however bad, these women are always a fascinating and interesting study. We don't understand why the long suffering 'good' noir woman does not just leave her philandering man and let him find his own way. The femme fatale has us wondering how a perfectly honest man can be made to do dishonest things out of lust for one woman who he knows will most certainly lead to him to destruction.
There is no age boundary for the femme fatale. She can be 17 or 87. Moreover, there is no age boundary for the men who end up succumbing to her charms. A good example is MILDRED PIERCE (1945) Starring Joan Crawford. Joan's character has two daughter's, but her marriage fails because of her obsessive love for one, Veda, played by young and lovely Ann Blyth. Veda is quite possibly the worst offspring in noir. A bad-to-the-bone woman, not yet 20 years old.
Veda ridicules her mother shamelessly about about being a waitresss, so mom feeling the shame and guilt takes a chance and opens a small restaurant. She becomes successful.
Veda marries and fakes a pregnancy in order to blackmail a young man and his family. His family gives her $10,000 to go away. Upon discovering this, mom rips up the check. Darling Veda viciously slaps mom who finally orders her out of the house.
Mom later finds Veda working in a dive of a night club and begs her to come home. Mom has a little money now but Veda will return only if mom promises to marry slick and old money Monte Baragon who has his eye on mom (and Veda as well). Mom marries Monte to please daughter and to give her the luxury she somehow believes she deserves. Mom also gives Monte 1/3 of her growing restaurant business to consummate this marriage. Veda has an affair with Monte (now her step-father). Actually, they are just continuing their affair. Can it get any worse for mommy Mildred? Daughter Veda is epitome of the femme fatale.
MILDRED PIERCE is told and shown effectively through voice-over and flashbacks. This is definately one for your movie collection.


Related Articles
Editor's Picks Articles
Top Ten Articles
Previous Features
Site Map





Content copyright © 2023 by Vannie. All rights reserved.
This content was written by Vannie. If you wish to use this content in any manner, you need written permission. Contact Grace Rostoker for details.