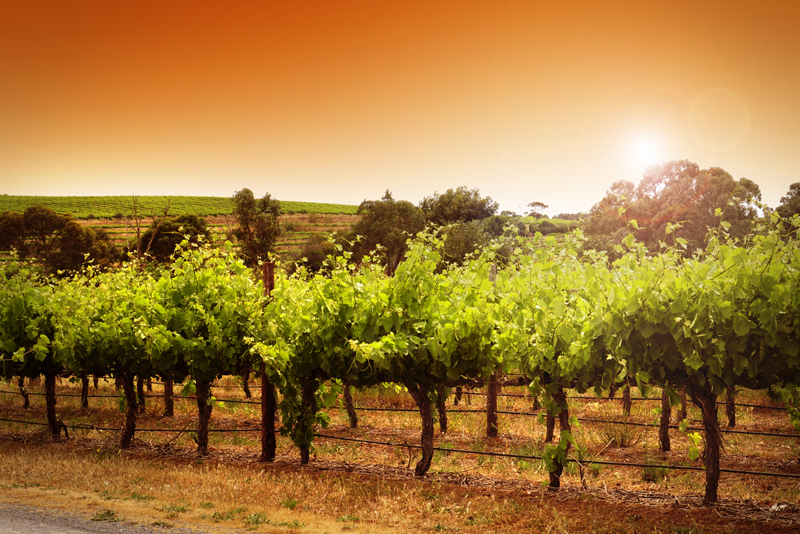 Looking for a quick hike close to downtown Los Angeles? Want a scenic biking path? Or simply longing to get out of the city? Consider making the drive to the Pasadena/Altadena/La Canada border. Close to the 210, 134, and 2 freeways, Hahamonga Watershed Park is a transitional area bridging the urban and wilderness border. As part of the Los Angeles flood control system, it helps protect homeowners; it also refreshes the local aquifer and thus helps to protect the area from drought. As a wilderness park, it extends an invitation to birders, athletes, and families.

Located in the west section of Pasadena, the park is located across the street from La Canada High School, adjacent to the famous Jet Propulsion Laboratory, and to the west of the cities of Altadena and Pasadena. It is a day use facility only, and camping in not allowed.Restrooms are available. Parking is available on the western end of the park, off Oak Grove drive; from the 210 freeway, use the Berkshire or Windsor Avenue exits. Adjacent to the parking lot, there are picnic areas with grill baskets for barbecuing; however, open fires are never a good idea in fire-prone Southern California and are not allowed in the park. Picnic areas can be reserved for large groups through the City of Pasadena.

Equestrians will enjoy the trails in Hahamonga. There are hitching posts and water troughs available. The trails are multi-purpose, with access given to travelers on horse, on foot, and on cycles. As it true on most trails, cyclists must yield to foot travelers, who must yield to cyclists.

Cyclists are welcome to use the paved portions of the trail system, and Hahamonga Park connects to two different cycling routes, the Kenneth Newell and the Oak Grove Drive Bikeways. While there are mountain biking trails nearby, this area is part of the Arroyo Seco system of trails, and cyclists are not allowed here on unpaved roads.

Hikers and families looking for interesting walks will particularly enjoy themselves in Hahamonga. There is a circular trail that begins and ends here, which takes the walker on a 2.3 mile loop around the Devil's Gate Dam, the entrance to Jet Propulsion Laboratory, and the edges of freeway and housing. Those who wish to hike further can use this trail to connect with others in the Arroyo Seco and in the San Gabriel Mountains; it's possible to start at Hahamonga and follow trails underneath freeways, through the Rose Bowl, and down to the city of South Pasadena. Conversely, one may use this trail to connect with those that lead up into the mountains. Dogs are allowed on leash, and the scenery ranges from the architectural details of bridges, freeways, and houses, to wild bird life and riparian scrub. In the late winter and early spring, the trail is scented with the smell of chamise and chaparral.

Hahamonga also contains a multi-use sports field and facilities for Frisbee or disc golf. It's a very nice place to spend an hour or an afternoon, and best of all, the facilities are free. Be sure to carry water – the area, like all of Southern California, is hot and dry, and the lack of humidity can lead to dehydration very quickly. Enjoy the afternoon, but be sure to clean up after all users, both human and animal.



Related Articles
Editor's Picks Articles
Top Ten Articles
Previous Features
Site Map





Content copyright © 2023 by Korie Beth Brown, Ph.D. . All rights reserved.
This content was written by Korie Beth Brown, Ph.D. . If you wish to use this content in any manner, you need written permission. Contact Korie Beth Brown, Ph.D. for details.