Five Senses Unit Study-Smell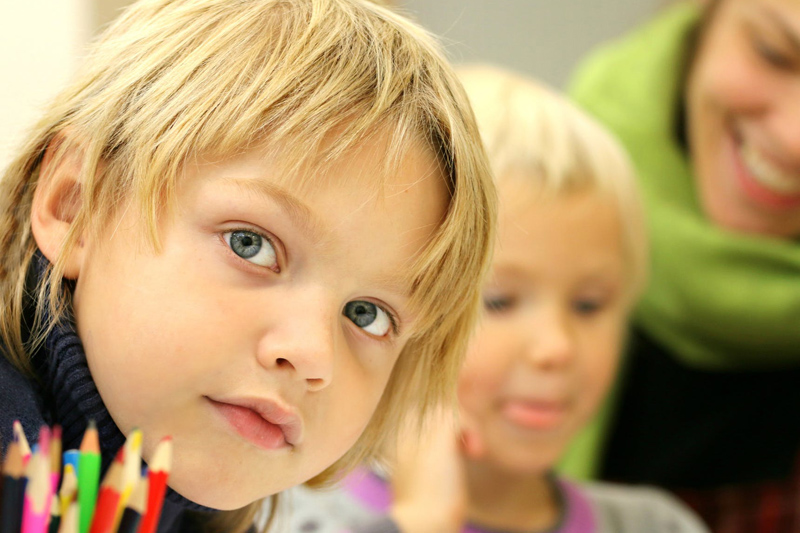 Exploring the five senses in your preschool classroom or at home is a perfect way to incorporate not only science skills, but also to utilize a cross curricular method of study. Here is the first set of lesson ideas for a unit study titled "The Five Senses":

Smell-
Take a deep breath using only your nose. When you do this the air goes into your nasal cavity, and these air and scent particles take a trip through your nasal passages. It is actually your brain that tells the scents apart, after traveling through your nasal passageways. The chemicals, also called scent particles, make their way from your nose to your olfactory nerves. These nerves send the messages, or good or bad smells, to your brain. Some fabulous ideas you can implement to reinforce the sense of smell are below:

1. Art- "Stop and Smell the Roses"- Create an art project while exploring the sense of smell. First, draw or trace and cut out pictures of a variety of flowers. In the center of each flower, glue a cotton ball or small circle of fabric dipped in aromatic oil or extract. Children will create a garden picture while identifying these scents. Encourage children to describe their garden and flowers, allowing a large enough piece of paper for them to write adjectives to describe the way the flowers smell. Students can also write descriptive words on butterfly cutouts and glue them around the flowers. Don't forget to describe why butterflies are attracted to certain flowers, as well as other insects, based on the scent of the flowers.


2. Science- "Nosey Animals"- Teach your preschoolers about the cool ways that many animals use their sense of smell, like how the snake actually uses his tongue to smell! Compare and contrast these animal versus people sniffing abilities and create a chart for the class to see. Use the free curriculum worksheets from Procter and Gamble (links are at the end of this article) to teach and review the concept.

3. Reading- "Read and Sniff, too!"- The Sense of Smell by Ellen Weiss is a wonderful book to teach specific facts about our sense of smell. Scratch and sniff books are always fun. Be sure to remind children to forgo on getting too close to the pictures when they sniff, as no one wants to share germs! Little Bunny Follows His Nose (Scented Storybook) by Katherine Howard is a fantastic choice for a scratch and sniff exploration. Not only is the story charming, but the scents are enjoyable and long lasting.

However you choose to teach the sense of smell, make sure that all of the children can sniff out some fun!




Here are some tools for creating the aroma flowers for the Art project:


You Should Also Read:
Facts About Animal Noses
Matching Activity for Animal Noses


Related Articles
Editor's Picks Articles
Top Ten Articles
Previous Features
Site Map





Content copyright © 2023 by Alissa Moy. All rights reserved.
This content was written by Alissa Moy. If you wish to use this content in any manner, you need written permission. Contact Amy Tradewell for details.