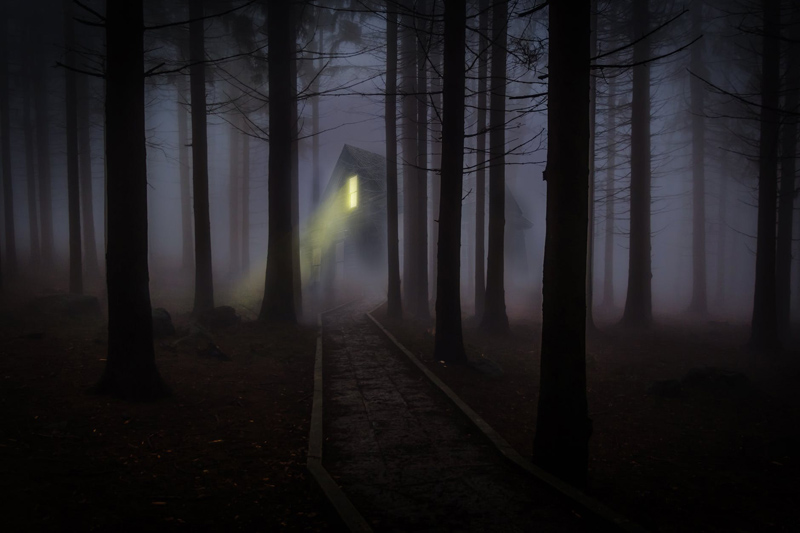 Goodness knows, Kevin Costner and his movies have had their share of bad reviews. While I think that Costner does have something to offer as a movie actor, I have to say that
Dragonfly
(2002) does nothing to boost his standing – at least with this reviewer.
Costner plays Dr Joe Darrow, a hospital physician whose pregnant wife Emily (played by Susanna Thompson) recently died whilst working as a volunteer with the Red Cross in Venezuela. For the most part, though, Emily's work as a doctor lay in caring for the children on the hospital's pediatric cancer ward. In order to keep a promise he made his wife, Joe gets permission to visit Emily's patients on the ward, and this is when his mysterious and disturbing journey begins.
Joe encounters children who have had near death experiences and who insist that they have seen Emily 'in the rainbow'. They say that she gave them a message for Joe before guiding them back from the other side; the message takes the form of a symbol that the children feel compelled to draw over and over again. Joe is an atheist, but even so he comes to believe that Emily really is trying to communicate with him and that he must find out whatever she needs him to know, regardless of the cost to his career or reputation.
So far the plot of
Dragonfly
seems quite promising. It could be the basis of a good mystery, either with psychological or supernatural overtones. Unfortunately, the movie tries to go beyond these genres. It wants to be a drama, a mystical fantasy, a thriller and an action adventure combined, and it falls flat on all fronts.
Dragonfly
was directed by Tom Shadyac and was adapted from a story by Brandon Camp and Mike Thompson, with three further writers producing the screenplay. I can't help wondering if too many cooks spoiled this broth, since the movie comes over as something created by a committee.
Some sterling actors take supporting roles in
Dragonfly
, including Kathy Bates, Linda Hunt and Joe Morton, but even they can't alter the fact that the movie is slow and tedious. The twist at the end is predictable, saccharine sweet and verges on the completely ridiculous.
Rarely do I offer such a negative review of a mystery movie. I think that most mysteries have
something
to offer the audience. But in the case of
Dragonfly
I can only say that the basic plot premise was good, but it was let down by the finished product.
In fairness, I should point out that many people enjoyed
Dragonfly
and found it uplifting and deeply moving. I may not share that point of view but I do understand how the movie could affect some viewers in this way, and I respect the right of any mystery movie fan to say that they love
Dragonfly
.
Note: I watched Dragonfly when it aired on the HBO channel. The movie has been very well received by other reviewers. If you would like to own it, a DVD is available on Amazon.com and you can find it by following this link Dragonfly (Widescreen)


Related Articles
Editor's Picks Articles
Top Ten Articles
Previous Features
Site Map





Content copyright © 2023 by Grace Rostoker. All rights reserved.
This content was written by Grace Rostoker. If you wish to use this content in any manner, you need written permission. Contact Grace Rostoker for details.