Light Meters & How They Work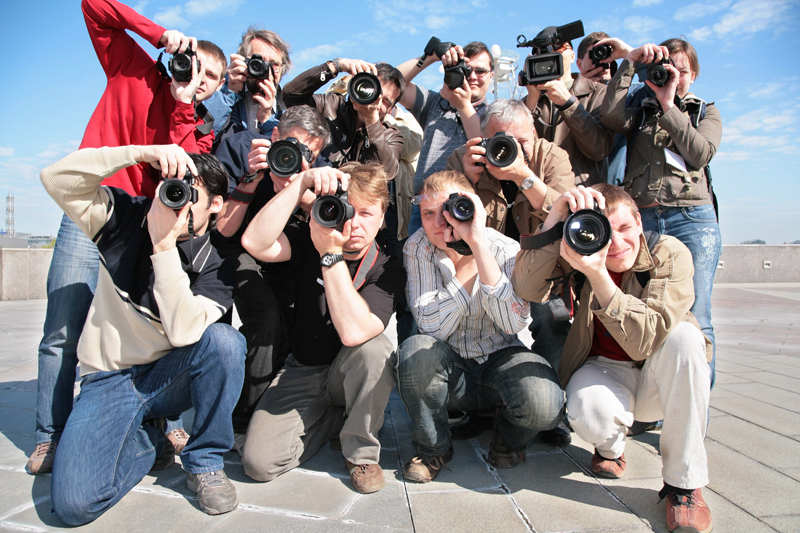 Light meters are an essential tool in photography today to ensure properly exposed photographs. Light meters work by measuring the amount of light that is either reflected or falling on the subject and then they calculate just what is required to make sure the amount of light that the camera records; to make sure the photograph is just right and creating a properly exposed photograph.
In practically all modern electronic cameras today (any digital, film, the point and shoots, etc) have light meters built in, and you can also buy separate hand-held meters too – perfect compliment to manual cameras, and also commonly used by professional photographers and cinematographers to help them measure and craft light to the desired effect for their work.
The Vital Ingredient - Selenium, Silicon or CdS
Light meters use a special cell, or photo sensor made from either selenium, silicon, or a photo resistor made from CdS - a cadmium sulfide resistor that is also found in electrics of street lights which decides if they should be turned on or off!
A photo sensor made from selenium or silicon is able to power up when light is available to them and the selenium and silicon cells generate their own electricity from the light.
With a photo sensor made from selenium of silicon, the amount of electricity produced by the cell depends upon the amount of light there is. If there is plenty of light, the cell will produce a lot of electricity and if there isn't much light then the photo sensor won't be able to produce as much electricity. The amount of electricity produced is how light is measured.
But CdS photo resistor works a little differently, it can't generate it's own electricity but instead works by varying the amount of electricity that passes through it, and this is dependant on the amount of light there is. So, if there is lots and lots of light the CdS cell creates a minimal amount of resistance and therefore conducts electricity very well. If there is not much light at all then the cell has a high resistance, meaning that it doesn't conduct electricity very well. This variation in the amount of resistance created by the CsS cell is how light is measured on a light meter.
whether it's a selenium or silicon cell
generating
electricity from the amount of light available, or a CdS cell
controlling
the amount of electricity in light, these results need to be displayed! To do this we connect the electricity to a meter read out. In it's simplest form, the result is displayed using an analogue meter; a needle over a scale, where you can watch the needle sway backwards and forwards with the varying light and rest on the given reading. More commonly nowadays light metering results are displayed on a modern hand-held digital read-out, typically a meter with all sorts of sophisticated computerised extras! And similarly with built-in camera meters the computer on board inside the camera processes the information to determine the correct exposure based on the settings you've chosen to work with.
---
Related Articles
Different types of Light Meters
There are a couple of different types of light meters and these measure light in different ways. Find out how these light meters work, why they measure light differently and which one would be great for your own photographs!


Related Articles
Editor's Picks Articles
Top Ten Articles
Previous Features
Site Map





Content copyright © 2023 by Kaye Barnett. All rights reserved.
This content was written by Kaye Barnett. If you wish to use this content in any manner, you need written permission. Contact Ewa Sapinska for details.