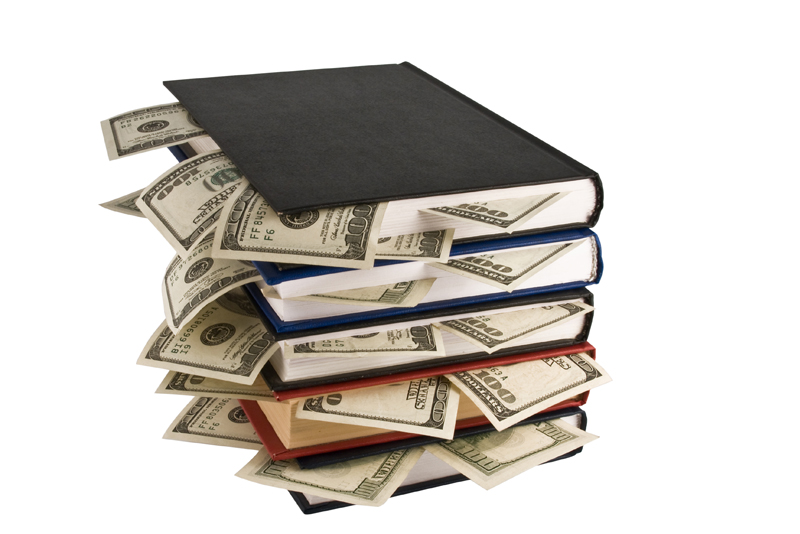 Self-reliant living; back-to-nature, back-to-the-land or homesteading; however, one wishes to term it, the concept is certainly resonating with a growing number of individuals wishing to pursue a simpler lifestyle.

The roots of the modern back-to-nature or self-reliant lifestyle can be traced to the ecology movement of the sixties and early seventies. Many of us (myself included) fondly remember the television commercials and memorable writings of the famed naturalist and wild foods expert, Euell Gibbons. Interestingly, some of the principles of this philosophy with its emphasis on the value of communing with nature, self-sufficiency, self-discovery and simple living borrowed from the 19th century New England based Transcendentalist movement symbolized by great thinkers such as Emerson and Thoreau.

Self-reliant living is ultimately defined by the individual. It stresses values such as nourishment and replenishment over consumerism and waste; the encouragement of individual creativity, an independent approach to problem-solving and continual self-learning and discovery. How can we apply the "core" values of self-reliant living in terms of personal finance?

1. Emphasize frugality and savings rather than spending and consumerism. Every individual should differentiate their "needs" from "wants."

2. Be open to lifelong learning. Encourage your own individual creativity, particularly as it pertains to overcoming financial obstacles. How can you budget more effectively? How can you save more money? Would you benefit from taking a class in money management? What do you ultimately expect from your money? What are the possibilities and limitations of money?

3. Freedom of individual choice. How we spend or do not spend money says a great deal about us. We exercise our freedom of choice whenever we choose to pay our bills late or not at all, buy something we cannot afford or even neglect financial matters entirely.

4. Try to become proactive rather than becoming comfortable in a financial rut (i.e., strive to overcome debt, make a concentrated effort to earn extra income through an additional part-time job or business or formulate a plan to generate a stream of investment income).

5. Realization that all resources, including financial, are finite.

6. Every individual is part of the greater whole. Self-reliant living emphasizes the connection of individuals to each other and the natural environment.

Getting Started - Learning About Self-Reliance

1. Read the writings of the great thinkers such as Emerson, Thoreau and others of the 19th century Transcendentalist movement as well as books on frugality and sustainable living. Core qualities that we can borrow: creativity, curiosity, fortitude, optimism, patience, perseverance and the importance of self-discovery.

2. Read books on the history of American entrepreneurship. The late 19th century and the latter half of the 20th century was one of tremendous innovation and progress, particularly in the sphere of business and technology. Many of the most successful American food companies, for example, have a long and illustrious history. Explore the accomplishments of entrepreneurs who built companies and/or brands during a pivotal period in American history, becoming household names in the process (i.e., Duncan Hines, the founder of Duncan Hines or Margaret Rudkin, founder of Pepperidge Farm Inc.). By reading biographical information about innovative entrepreneurs and their companies, we can gain insight into their business acumen, creativity and managerial skills. Being able to manage our personal finances successfully is similar to running a business. In order to be effective and attain our goals, we have to be willing to pursue knowledge, make responsible decisions and be persistent, proactive and creative.

Applying Self-Reliant Concepts To Personal Finance

1. Learn one major skill thoroughly such as fruit canning, herb gardening, home repair and maintenance, horticulture, organic vegetable gardening, quilting, or sewing. Strive to become an expert in that field. It is impossible for any individual to become self-reliant in virtually every sphere. Being able to do something for yourself, no matter how small, will give you a feeling of independence.

2. Minimize debt.

3. Establish a system for saving and spending. Determine and analyze your patterns and habits in terms of spending, saving and investing. Maintain flexibility with regard to financial planning. Life is seldom compartmentalized into neat segments and is more often, a series of detours that can often lead us off-track.

4. Set up an emergency fund both short-term (6 to 8 months) and long-term (2 years or more). Short-term funds are for temporary emergencies. Be certain that you have adequate funds to weather any unexpected financial adversity.

5. Never stop learning and growing. Failure is also part of the learning process.

6. Get the maximum wear from things. Make recycling a part of your lifestyle. Find ways to reduce energy costs. One does not have to become a miser. It is personally fulfilling to strive for a workable balance.

7. Establish financial priorities and goals yearly, at least.

8. Volunteer work. Aside from helping others, engaging in volunteer work can also help us gain a clearer understanding of our own personal and financial priorities.


For informational purposes and not intended as advice.



Related Articles
Editor's Picks Articles
Top Ten Articles
Previous Features
Site Map





Content copyright © 2023 by Reshma Vyas. All rights reserved.
This content was written by Reshma Vyas. If you wish to use this content in any manner, you need written permission. Contact Sandra Baublitz for details.