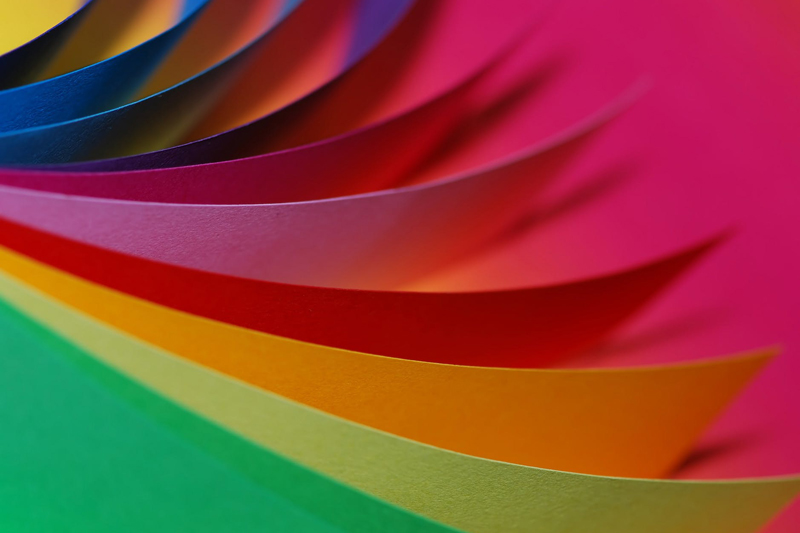 After being gone for the longest time, paper drinking straws are making a comeback, thanks to the universal challenge for everyone to go green. While I'm not a big fan of drinking through them (I still have vivid childhood memories of wax-flavored drinks and soggy, unraveling paper straws), I do appreciate the possibilities they offer in paper crafting – for instance, using them to make coasters. Here's how.
You will need (for one coaster):
* Nine unused paper straws
* White glue
* Gel medium or acrylic varnish for sealing
* Washi tape (optional)
* Wax paper
* Scissors
Cut the straws in half, taking care not to squash them too much in the process. If you do, gently coax them back into shape with the end of a chopstick or a bamboo skewer. Set aside two straw halves.
From the remaining pieces of straw, take a pair of halves and glue them side by side with their ends even. Set them down to dry on the wax paper. Glue the rest of the straw halves in pairs until you have eight pairs.
When dry, glue two pairs side by side to make a section consisting of four straw halves. Lay them flat on the wax paper and allow them to dry. Repeat with the remaining pairs; you should now have four sections.
Now glue two of the sections together, again making sure you lay them down flat to dry. You should now have two sections, each consisting of eight straw halves. Glue these last two sections together to form the coaster.
When the coaster is dry, take the straw halves that were set aside earlier and glue one on each end of the coaster, so that it's perpendicular to the rest of the straws. This may be a bit tricky; depending on how tacky your glue is, you may have to hold the straw in place until it dries.
Next, coat one side of the coaster with gel medium or acrylic varnish and allow it to dry on the wax paper before coating the other side. When both sides are dry, you may want to wrap some washi tape or deco tape around the coaster to cover the ends of the straws (see photo), although this step is optional. You may then also want to give the coaster a final coat of gel medium or acrylic sealant to make it more water resistant.
Make more coasters to form a set of three, four, or six, and show them off with matching paper straws the next time you serve cold drinks!


Related Articles
Editor's Picks Articles
Top Ten Articles
Previous Features
Site Map





Content copyright © 2022 by Mia C. Goloy. All rights reserved.
This content was written by Mia C. Goloy. If you wish to use this content in any manner, you need written permission. Contact Mia C. Goloy for details.