A Strong Foundation In Marriage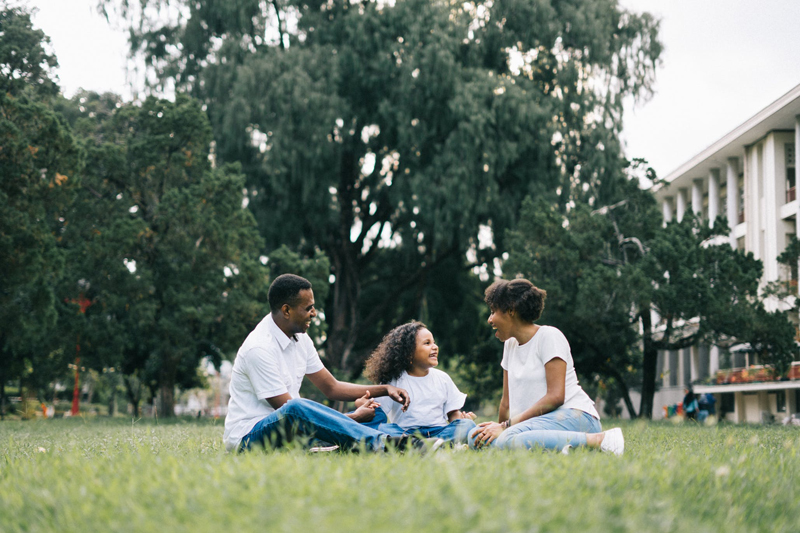 Being honest in a relationship is key to it's survival. I don't know what someone else may have told you, or what you may have been led to believe—lies in a marriage will ensure that there will be definite problems and cracks in the foundation.

As with anything that is being built, remodeled or fortified, the first place to start is the foundation. Without a solid and strong foundation, no relationship can stand the test of time and the storms that do come; especially not a marriage.

Being Realistic

Some of us may have unrealistic expectations when it comes to marriage. We expect the other person to change and become who we want them to be, and need them to be. The unrealistic expectations come in when we expect to be the person that changes them.

That's not going to happen. No matter how you try, and how much of an effort you put in to your task of changing the other person, you can't. It will be easier if you know now that you cannot change anyone. You don't have the power to do that. Only God has the power to change a person's heart and mindset—and that is if the person in question wants to change. You are responsible for you; for the things you say and do. Ask yourself: Is there change needed in you?

Another unrealistic ideal, is a perfect marriage. There is no such thing as an absolute perfect marriage. Perhaps there is perfection in what is perfect for you and your spouse—in terms of what works for you. But there are no marriages touting perfection. Anyone who says there is, I am apt to believe is lying, or are living in a fantasy world.

Marriage takes work and dedication. It comes with many ups and downs and goes through stages and transitions. Why? Because as human beings, we don't stay the same. W e go through self changes, seasons and transitions. Let's face it: we are not the same at age 35 as we are at age 22. And if you are, there is something that is definitely off. Maturity should be evident in the things we do and say, and even think.

Taking The Masks Off

Most people enter into relationships wearing masks. They present themselves in the best possible light to win the heart and affection of the other person. Can we be honest? What if you presented the real you—flaws and faults in all? What if you went into the relationship with complete honesty about who you are, and the expectations that you have? Perhaps we would be better off, and there would be fewer divorces.

Beginning a marriage with lies and pretending to be someone you are not, is not the way to ensure a sound foundation. It is a recipe for disaster. We spend our courtships being who we're really not, and our marriages trying to figure out who we actually married.

We tend to enter our relationships and marriages with the ideals of having a marriage that is a certain way. We have a picture in our mind. And when reality hits, the masks start to fall away, and then we are left with who we really are, and what we really think. And nine times out of ten, we find ourselves co-habitating with someone we feel is a complete stranger.

After The Shock

Now that you know that the person you actually married is not who you thought—completely—what are you going to do? Work through it. Getting to know the person you married is going to take time. We are not the same people year after year. Changes do occur. The question becomes: can you you stick it out long enough to get to that happy ending?

Marriage takes honesty, trust, communication, and unconditional love. It takes two people that are willing to work on their own self issues, and coming to an agreement about what they really want out of the marriage and life.

Okay, so he's not who you thought he was, and she's far from the vision of what you had in your mind; do you give up and call it quits? It is a sure guarantee that your next relationship will only present you with the same situation, if you do not take the time to consider what you have now, and how you are contributing to the growth or destruction of the marriage.

Life is about choices, and we have to decide what choices are best for us. We cannot continue to run from the truth and who we are, or who we are married to. If you run or give up without even fighting or trying to see what you may possibly have, then you may never know that you have just given up on one of the best things to have ever happened to you.

Stop The Blame Game

There are certain things that are just intolerable in a marriage. Such as: abuse, addiction and adultery. It is dependent upon you and your core values what you will or will not tolerate in a marriage. Every one has a limit.

Knowing your limits in your relationship, it is time to start taking responsibility for your own actions and hang-ups. We cannot consistently blame one another for the choices and actions that we make and contribute to.

Marriage is a two-way street. And there are times when we say we want something, then when we get it, we change our minds. Take responsibility for what comes from out of your mouth, and the actions that you take. Remember: you cannot change anyone. You can only change your behavior and the things you do.

It's Up To You

So you have tried everything you know to do, and you are still not happy. The choice is always up to you. But unless you have been totally honest, and forthright in your marriage, and about who you are and what you want—don't expect anything to change.

Take responsibility for yourself. Lay it on the line what you want and are expecting. Don't be afraid of change. Change is necessary for growth. A marriage should be constantly growing and developing when there is open and honest communication.

Whatever you put in, is what you will get out. You cannot change anyone but yourself. But without an honest foundation to begin with, you may never know what kind of marriage you could have had.




Related Articles
Editor's Picks Articles
Top Ten Articles
Previous Features
Site Map





Content copyright © 2023 by Ruthe McDonald. All rights reserved.
This content was written by Ruthe McDonald. If you wish to use this content in any manner, you need written permission. Contact Ruthe McDonald for details.