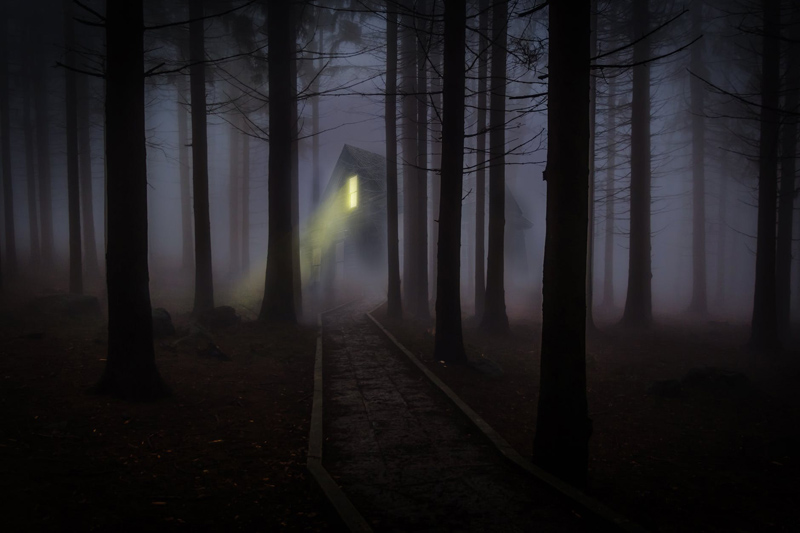 Nicholas Van Orton is a very successful man. He has amassed considerable wealth, but his life is devoid of warmth and connection to others. Cold towards his ex-wife and estranged from his younger brother, Nicholas seems determined to continue his detached and unemotional existence.

On Nicholas Van Orton's 48th birthday, which he plans to spend alone, his brother Conrad surprises him with a gift, entrance to a game provided by a company called Consumer Recreation Services. Out of curiosity, Nicholas visits CRS where he is given a barrage of physical and psychological tests. Although initially told that CRS cannot provide him their services, it quickly becomes apparent that the game has already begun. Nicholas encounters increasingly bizarre and dangerous happenings and realizes that the game takes place in real life and that he is at its heart.

Everything that Nicholas holds dear, his business empire, money and controlled, ordered life, is systematically attacked by the game. Could the game be an elaborate scam to defraud him? Every time Nicholas thinks he has solved the puzzle, the game throws in another level of confusion.

Released in 1997, The Game is a mystery thriller directed by David Fincher, of Seven and Fight Club fame, with an original screenplay by John D Brancato and Michael Ferris. Although not based on any previous work, eagle-eyed viewers (and fellow Hitchcock fans) may spot some resemblance between the basic premise of The Game and that of a 1986 episode of Alfred Hitchcock Presents titled Happy Birthday.

Michael Douglas plays Nicholas very convincingly, with a performance that combines bewilderment, desperation and determination to win back his life and defeat the game. My only criticism of Douglas, and of the direction, is that a good part of the movie is played in a naturalistic style which, these days, seems to mean that nobody speaks up! Michael Douglas mutters many of his lines, making them incomprehensible to me.

The co-starring roles are well played, with Sean Penn as younger brother Conrad Van Orton, and Deborah Kara Unger as Van Orton employee Christine. The strong supporting cast includes James Rebhorn, Carroll Baker and Armin Mueller-Stahl.

The Game drew a mixed reception from viewers. Some found the movie superbly original and thrilling, while to others it was just too unbelievable and the climax too absurd.

I would say I fall somewhere between the two extremes. On the plus side there is a moral to the story, that wealth and power will not help Nicholas win the game, he must fall back on his inner resources. In this way the movie reminds us about what is really important in life.

At the same time, I found the mystery element of The Game disappointing. Plot twists and turns are brought in at every opportunity, meaning that there is no logical progression of clues and so no chance for the audience to become involved in solving the puzzle. We simply must wait and see what the ending will bring. At a running time of 128 minutes, this lack of audience inclusion makes the movie feel too long.

Also, we are asked to believe that CRS have such control over the game that they can predict the exact course of events in detail. I feel this is too much to expect of the audience, since we are watching a thriller, not a fantasy.

There is a decent amount of action in the movie, though, so if you can put your disbelief aside completely and just accept what happens next, The Game will entertain.






Related Articles
Editor's Picks Articles
Top Ten Articles
Previous Features
Site Map





Content copyright © 2023 by Grace Rostoker. All rights reserved.
This content was written by Grace Rostoker. If you wish to use this content in any manner, you need written permission. Contact Grace Rostoker for details.