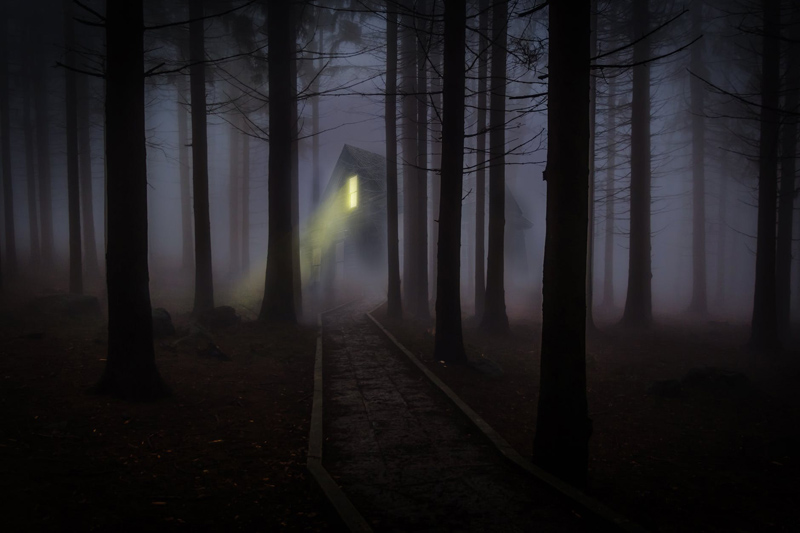 A small group of people live in an old castellated house on Angel Island, off the coast of San Francisco. Their leader is Dr Derek Rayne, a handsome, highly educated middle-aged man with an attractive European accent. Younger members of the team include an ex-Navy Seal, a priest and a female researcher with psychic abilities. They are all part of The Legacy, an order founded centuries ago and dedicated to protecting the world from evil in all its forms.

Poltergeist: The Legacy is just the right kind of TV show for those of us who love a good supernatural mystery but who don't want a lot of gore or shock tactics.

Created by Richard B Lewis, the show's first season aired in 1996 and quickly gained a fan following. Three more seasons followed before its cancellation in 1999, by which time there were numerous fan sites on the web and a great deal of fan fiction being written. Fandom seems to have fallen off somewhat since then, but there are still many dedicated Legacy admirers.

Despite the title of the show, there is no connection with the Poltergeist series of movies, although one could imagine that it was members of the Legacy who went to little Carol Anne's aid in 1982.

While it would have been easy to present its themes in a semi-comical way, Poltergeist: The Legacy treats its stories of haunting, demonic possession and ancient evil with enough seriousness to grab our interest and involvement. There is an element of humor in some of the scripts, nonetheless, and I think it's this combination of chilling themes with just a hint of tongue-in-cheek that gave the show its cult status.

Poltergeist: The Legacy has a setting and a cast of characters that make it very attractive to the audience. The house on Angel Island has every luxury one could want, plus a cellar full of ancient artefacts. The close relationship the team enjoys, the fact that they're members of a secret society and the promise of defeating evil (after being agreeably scared silly) make us want to join the Legacy ourselves and live in that house along with Derek, Nick, Philip and Alex. The lure of adventure calls to the viewer's inner child.

Watching over his younger Legacy colleagues is Derek Rayne, played by Dutch actor Derek de Lint. Derek Rayne exudes an air of wisdom and experience; he has faced and overcome a good many supernatural dangers over the years and is very aware of his need to protect the people who look up to him. Derek de Lint expresses very well his character's sense of responsibility, and his underlying vulnerability. The fact that Rayne is mostly unlucky in love is a powerful draw to female viewers of a certain age.

The cast members, including de Lint, Martin Cummins, Patrick Fitzgerald, Robbi Chong and Helen Shaver, work well together. All of their characters have back-stories and motivations that are revealed little by little to increase our understanding and sympathy towards them.

Poltergeist: The Legacy is a thoroughly enjoyable romp through some nicely scary supernatural mysteries, and as a loyal fan of the show myself, I highly recommend it.




Related Articles
Editor's Picks Articles
Top Ten Articles
Previous Features
Site Map





Content copyright © 2019 by Grace Rostoker. All rights reserved.
This content was written by Grace Rostoker. If you wish to use this content in any manner, you need written permission. Contact Grace Rostoker for details.