Correcting Skin Discoloration with Makeup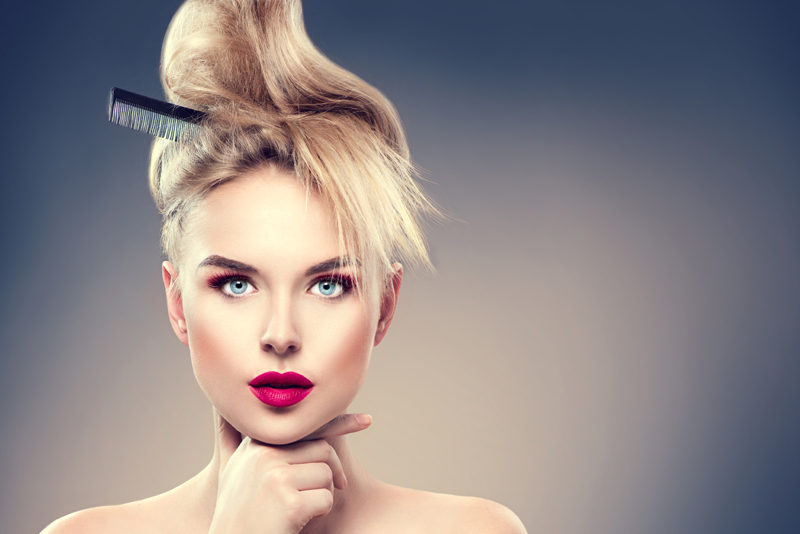 Even after mastering the application of foundation and concealer, a woman may encounter a blemish or discoloration that's difficult to cover. Treating the problem with skin care products can alleviate it over time. But for instant gratification, try a product designed to deal with discoloration immediately. They're sold as color correcting creams, liquids, concealers or foundation primers. These products neutralize discoloration, making it much easier to cover.

No matter who you are, skin discoloration can arise anywhere on the face. It happens for many reasons. Some people have dark circles they struggle with throughout their lives. While some believe that it's from lack of sleep or poor nutrition, it's often genetic. Other causes of discoloration stem from conditions like rosacea or acne. They give the skin a ruddy look. Men and women may also develop brown spots from too much sun exposure. All of these issues can be treated with a color-correcting makeup. It's imperative to know which color to use for each specific problem.

The Color Wheel
Like other artists, makeup artists use a color wheel to help them master color theory. It's a complex subject. Fortunately, correcting discoloration requires only basic knowledge. Looking at a color wheel definitely makes it easier to learn. Colors directly across from each other on the color wheel are called "complementary colors." Complementary colors neutralize each other when one is placed over the other. So, because green is located directly across from red on the color wheel, it neutralizes red. That means a color corrector with a green hue effectively corrects excessive redness.

Other complementary color pairs used by makeup artists include blue and orange, yellow and lavender, and pink and brown. So how can you use them? An orange or peach-colored concealer covers dark circles. That's because they usually consist of blue undertones. Yellow areas are corrected with lavender. Finally, to conceal brown spots, apply a neutralizer containing a pink hue.

How to Apply Neutralizers
When it comes to application, some prefer to apply a color neutralizer first. They follow by applying foundation or concealer on top of it. Unfortunately, this method requires using more of the neutralizer to correct the color. If the foundation is applied first, it tends to lessen the discoloration right away, so less color correcting makeup is required to fix the problem. It's important to use as little as possible. Using too much neutralizer can lead to odd-looking orange, green, lavender or yellow spots on the skin wherever it's applied. No one wants that! Be sure to cover color neutralizers with concealer or foundation.

Though most people experience skin discoloration at some point in their lives, it helps to know that solutions are readily available. Products range from color correcting concealers, liquids, creams and foundation primers. You're sure to find one that will perfect your complexion.

You Should Also Read:
Foundation Basics
Minimizing Large Pores


Related Articles
Editor's Picks Articles
Top Ten Articles
Previous Features
Site Map





Content copyright © 2023 by Kimberly Williamson. All rights reserved.
This content was written by Kimberly Williamson. If you wish to use this content in any manner, you need written permission. Contact Katrina Simmons for details.