Deception Island - Surprising Adventures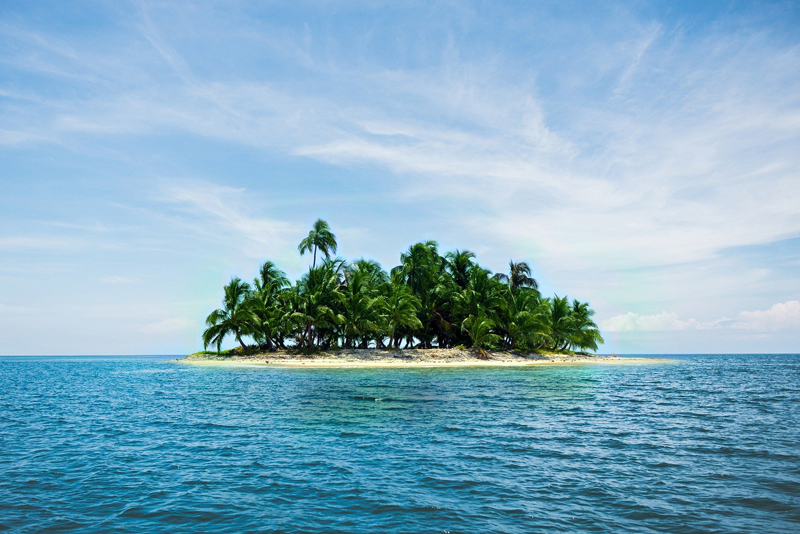 And now for a different kind of island adventure! Deception Island - deceptively hiding some unusual surprises. This island is located at latitude 62°58'37"S, one of the southernmost islands of the South Shetland Islands. And yes, that does make Deception Island part of Antarctica. There are no permanent settlements on this island, and only two small remaining research stations active only in the Antarctic summer, due to the fact that the surrounding sea is usually blocked by ice from April through to early December. So why visit? And what surprises is this island hiding?
Because in the Antarctic summer (December through March), most of the sea ice melts (except for random icebergs and ice floes), the average daytime temperatures hover around 30°F, and Antarctic cruise ships bring adventurous souls "south for the summer". And most importantly, because of the chinstrap penguin rookery at Bailey Head. If you are lucky enough to arrive at Bailey Head when landing conditions are favorable, then from your cruise ship you ride the zodiacs (very sturdy inflatable motorized boats) to a rather "wet" landing through the surf. Once you clamber your way up the steep black ash beach, you will come face to face with your first chinstrap penguins. Out of consideration for the welfare of the penguins, you should not attempt to approach them within closer than 3 yards, but if you sit still in one place on this beach more than likely they will walk directly up to and around you - thankfully they have never learned fear of humans. You can enjoy watching their antics as they dive in and jump out of the ocean searching for food, and flap around bathing themselves in the fresh water streams coming down from the snowpack.
So what's the "surprising" aspect of all of this? Look closely and you will note that there is a very steady stream of penguins, a sort of "penguin highway", wandering past you, with some penguins toddling their way out from the interior to take a dip in the ocean and others heading back inland after feeding at sea. Follow this penguin highway around the curve of the hill and you will see a mind-boggling panorama open up before you - thousands and thousands of penguins lining every hillside for as far as you can see! This island holds one of the largest chinstrap penguin rookeries in the world - with an estimated population of over 50,000 breeding pairs. And since summertime is also breeding time, you will most likely see one or two adorable downy penguin chicks in almost every single nest you walk past. Warning - some people find the smell rather offensive, but most of us didn't mind or soon got accustomed to it. You can hike your way, zig-zagging through all the nests, up the hillside to a peak from which you can look back down on this sea of penguins, with the actual dark blue sea spreading out as a backdrop in the distance. It's truly an indescribable sight.
When you've had your fill of penguin antics for the day and re-board your cruise ship, you may be lucky enough to sail around the island to its other "surprise". Many cruise ships sail through Neptune's Bellows into the caldera of this ancient volcano and allow their passengers to disembark at Whaler's Bay where they can "take a swim in the warm springs". The volcanic nature of the island means that there is still volcanic heat that seeps through and "sometimes" warms the water. Some people are content to dig a hole in the sand and take a "bath" in the geothermally heated water that fills the hole. Others take it one step further and take an actual "swim" in the bay to be able to say that they "went swimming in Antarctica". Unfortunately the geothermal activity is unpredictable, so the water may be somewhat warmed or it may not... So if you plan to try this activity, be prepared that the anticipated warm bath may turn into a true polar bear swim!
If you think "tropical" when you think of island vacations, then a cruise to Antarctica and a visit to Deception Island may not be for you. But if you're the adventurous type and want to explore an area that still boasts truly spectacular pristine natural beauty, as well as fun surprises, then Antarctica and Deception Island may need to be added to your list of future trips. And if you do start planning a trip, then I can personally highly recommend the Lindblad Expeditions and National Geographic Antarctica expedition cruises. They're a bit expensive, but they are very well worth it!
Note: no promotional consideration was provided or paid for this article.


Related Articles
Editor's Picks Articles
Top Ten Articles
Previous Features
Site Map





Content copyright © 2022 by Laura Hartney. All rights reserved.
This content was written by Laura Hartney. If you wish to use this content in any manner, you need written permission. Contact Malika Bowling for details.