Buddha or Bust: In Search of Truth, Meaning, Happiness and the Man Who Found Them All - Book Review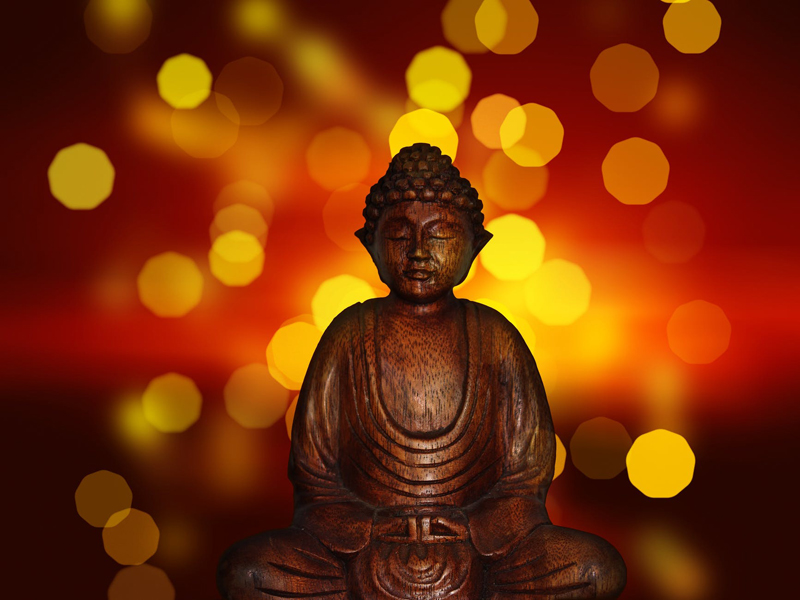 I first heard of this book after I read a newspaper interview with the author, Perry Garfinkel. Garfinkel is a reporter for travel and culture for the New York Times. Who better for the venture of traveling the path of Buddha? During a time in his life when most people would give up hope, Perry got inspired to write a story for National Geographic about the first Buddha, where he came from, and where the religion of Buddhism has come from. With an all expense paid trip and passports in hand, Garfinkel set on the adventure of a lifetime.

If you were about to embark on a journey that followed Buddha and the "popular" Buddhist spots, you think a person would start this journey in Nepal since that is close to where Siddhartha's journey to enlightenment began. Instead Garfinkel began in Germany near Auschwitz. Yes, you just read that right. I was as confused as you might be. What would Auschwitz have to do with Buddhism? Garfinkel explains, "Where better (or worse, in this case) to stare suffering in the face, to confront what horrific pain one man can inflict upon another, of a magnitude that numbs the heart and tilts the brain?" Since 1996, there have been Zen retreats at Auschwitz and Birkenau. As I read about Garfinkel's experience, his words touched me deeply. (See the link at the end of this article for Garfinkel's blog entry about the visit to Germany).

He makes his way over to India and Asia. The next chapter that will really touch you is the chapter about Sri Lanka. Sri Lanka has a history full of Buddhism. In fact the world's oldest Buddhist community still dwells on this island. Garfinkel weaves through Asia thereafter. I had to chuckle several times while reading about his experiences in China. He makes you see China in a different light.

Following the path of Buddha and Buddhism is a once in a lifetime opportunity. I really enjoyed reading this book. I was amazed at the people he was able to meet along his journey. He even scored an interview with His Holiness the Dalai Lama and brought him a gift from his homeland. Not only did it show look into Siddartha's life but the history of the religion of Buddhism. I learned a lot about how Buddhism has affected cultures from all over the world. Garfinkel writes like he is sitting next to you talking over dinner.

I definitely recommend this book to anyone interested in Buddhism. Even if you know a lot about the religion itself, the history lesson of this book is well worth the read. It may seem dry at times but it is well written.


You Should Also Read:
Buddha or Bust Official Website
Finding Peace in Purgatory: A Zen Perspective On The Holocaust


Related Articles
Editor's Picks Articles
Top Ten Articles
Previous Features
Site Map



Follow @mommymystic
Tweet



Content copyright © 2019 by Jeanette Stingley. All rights reserved.
This content was written by Jeanette Stingley. If you wish to use this content in any manner, you need written permission. Contact Lisa Erickson for details.