Alternatives to Adhesives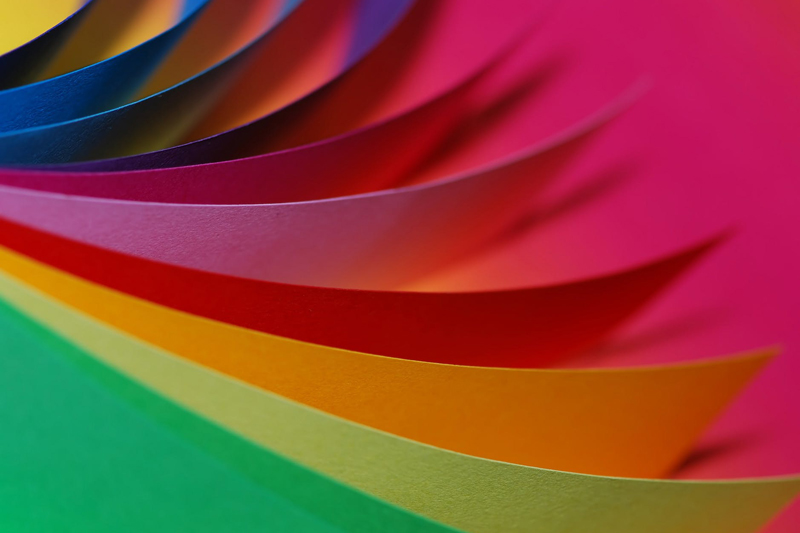 Paste, glue, and tape are part of every paper crafter's arsenal, but sometimes you need something more specialized or prettier to pull your project together. Here are some suggestions.

Slots and tabs are often used when assembling cardboard boxes or making stands for paper dolls. Slipping the corners of a photo into small diagonal slits on a larger piece of cardstock is a quick way to mount a photo without using adhesives or photo corners.

Sewing is a terrific way to keep paper together. Whether you sew by hand or with a machine, use long stitches, as short ones create holes that are too close together, making the paper prone to tearing.

Ribbon, lace, and fibers like yarn, hemp, or baker's twine are natural companions to paper. Use them to secure gift bags and boxes, and to keep journals closed. Long narrow strips of cloth or shoe laces work just as well, depending on the look you're after.

Safety pins can be used to attach bits of ribbon or fabric to paper, but be mindful of the sharp points! Pin a tag to a ribbon or bow to finish off a gift bag or box.

Staples offer a quick and easy way to keep paper and cardstock together, as long as the paper isn't too thick. Color staples, available in some office supply stores, can be used as accents. Make your own by coloring a rack of staple wire with permanent markers before loading them into the stapler.

Brass paper fasteners are inserted through holes punched in paper and the prongs spread out to hold the sheets together. They also function as pivots for movable parts, say, for the joints of a paper puppet.

Brads function in much the same way, but are much more fun because they come in all sorts of designs and are a favorite among scrapbookers and card makers. They're often used to attach silk and paper flowers to pages.

Eyelets work well with paper and cardstock up to a certain thickness. Available in different colors, sizes and shapes, eyelets also allow for movement, just like brass fasteners. Plus, you can thread ribbon and fiber through them for even more crafty fun!

Paper clips come in different shapes, sizes and colors. They make good embellishments for greeting cards and scrapbook pages, especially when you need a non-permanent way of keeping sheets of paper together, like clipping a paper bill inside a birthday card.

Binder clips are sturdier than paper clips and are perfect for holding thick stacks of paper or cardboard. Use one to hold the pages of a loose-leaf journal or a bunch of blank, handmade postcards. Binder clips are available in different sizes and colors; some are even patterned.

Wood clothespins. At first glance, wood clothespins seem more functional than pretty, as they're often used to clamp parts together while waiting for the glue to dry. Once decorated, though, they can be wonderful accents. Use one to clip a stack of notepaper, or to clip a tag or label onto the handle or top edge of a gift bag.

Craft wire. Available in different colors and gauges, craft wire is best used to lace up heavy cardboard and chipboard when making handmade books, albums and boxes.

Split rings and screw posts. These serve mainly as binding for handmade scrapbooks and mini-albums. A single short screw post can also be used to a make moveable joint for really thick cardboard.



Related Articles
Editor's Picks Articles
Top Ten Articles
Previous Features
Site Map





Content copyright © 2022 by Mia C. Goloy. All rights reserved.
This content was written by Mia C. Goloy. If you wish to use this content in any manner, you need written permission. Contact Mia C. Goloy for details.