How Sweet the Sound Boot Camp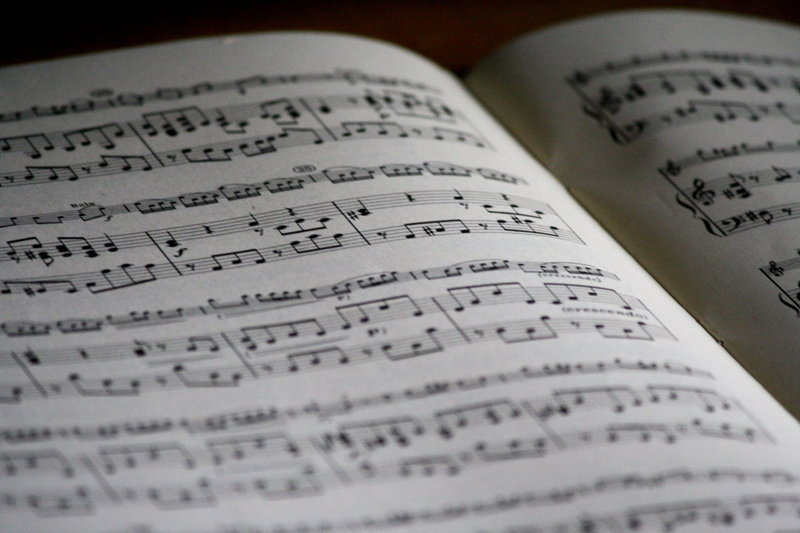 Photos by Candace Walker and Carmen Bonner
This year's Stellar Awards activities included for the first time, a "Boot Camp" for choirs and their directors, sponsored by the Verizon Wireless How Sweet the Sound program. In speaking with many of the attendees the event was a great success. The event organizers concluded the camp with a breakfast reception that not only served up good food but good feelings and fun for all present.
Held at the Gaylord Opryland Resort, the Verizon Wireless "How Sweet the Sound Boot Camp" offered choirs the opportunity to receive instruction on the music business and worship ministry by some of the best people in the industry. The instructors for the camp included Gospel Hall of Fame Inductee V Michael McKay, President of International Music Dept. Judith McCallister, Director of Youthful Praise JJ Hairston, Grammy award winning producer Aaron Lindsey, President of Light Records/Co-found Gospel Flavor.com James Robinson and Stellar Award winner Earl Bynum.
At the brunch each attendee was given a certificate of completion along with a bag of "goodies" including a zip drive with technical curriculum/material that was discussed within the Boot Camp. This would allow them to use that information easily once they returned home.
The certificates were presented to each attended by Don Jackson, and Erma Davis of Central City Productions-the production company behind The Stellar Awards. LaTasha Owens-Hobdy, Manager Integration and Sponsorships for Verizon Wireless also presented the certificates.
Owens-Hobdy, who is also the creator of the How Sweet the Sound program, presented Donald Lawrence with a special recognition award for his support and tireless work with the event. Each instructor was also recognized for their participation in the camp.
The choir chosen as the best in America, "Voices of Destiny", from Greater Zion Church, performed a melody of hit Gospel songs and it was easy to see why they were the winners of the event. The Compton, California based choir not only was named "Overall National Winning Choir" for How Sweet the Sound, but their prize included $40,000 cash and performances at the Stellar Awards and the 2011 Super Bowl Gospel Celebration.
In speaking with Director and Greater Zion Pastor, Rev. Michael J. Fisher, the money will be put to good use. "We took the money that we won and used it to build Compton's first youth center" said Fisher.
This is something that is much needed in that area. Anyone familiar with Compton knows about the gangs that are prevalent there but for Rev. Fisher and the choir this is not an obstacle for them. Many of the members of the choir were once gang members themselves. "We have former gang members, drug dealers and people who were addicted to weed in our choir," says Fisher. "The fact of the matter is people can change. One thing I like about our participation with Verizon is that it gave us a platform to let people know that everybody in Compton is not dysfunctional."
Reaching out to young people who have lost their way is easy for Rev. Fisher because he was once a "wilding out" youth himself. A preacher's kid, Fisher states that once he went to college and was out from under the influence of his parents he went down a path that was not his chosen one. It was only after the death of a friend that he decided to go back to his roots and "do what God had called me to do."
"I was able to reach them (lost youth) because I've been there. When I couldn't run anymore and said yes to his (God's) will then my life was blessed. I just share that story with them and I keep it real. They can look at me and say 'if he can do it then I can too."
Even the choir's stylist Naima Smith states that once she was a wayward youth, including being incarcerated for a time. Upon hearing Rev. Fisher she changed her life. Now she recruits others in the choir. "I have friends who have not been in the church a long time but once they hear my pastor preach they give their lives to Christ and start making changes in their lives for the better."
So much has improved in Compton and Rev. Fisher and the members of Greater Zion want to make sure that they are a part of that improvement. They hold peace walks each year, speak to students at area schools and work within the community to let young people know that there is a better way for them.
If you missed Boot Camp this year you just may want to make sure you catch it next year if it is offered. Everyone I talked to enjoyed it tremendously. Chec out the slide show below.
You Should Also Read:
Voices of Destiny Choir Website
Greater Zion Church Website


Related Articles
Editor's Picks Articles
Top Ten Articles
Previous Features
Site Map





Content copyright © 2022 by Candace Walker. All rights reserved.
This content was written by Candace Walker. If you wish to use this content in any manner, you need written permission. Contact Candace Walker for details.