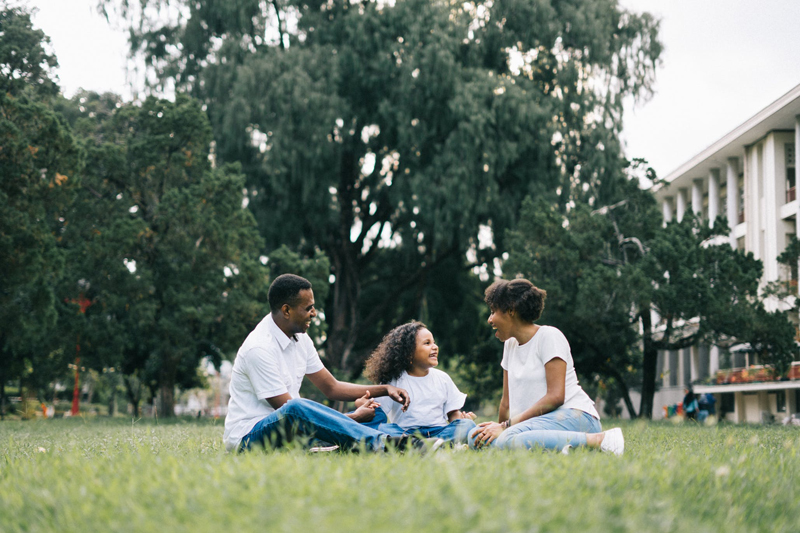 Every race has a tale to tell; some good, some bad. But, we all have something to learn and contribute. It is Black History Month...Oh, excuse me--It has been brought to my attention, that President Bush, on January 28th, 2008, declared February as National African-American History Month.

So, now that I got that correction in; let me just say this: It really doesn't matter what was done in the past, if we don't learn from it and continue on with it. Lessons were taught that have been forgotten. Lives have been snuffed out, families destroyed, and no one remembers.

Each and everyday should be a day of reflection. To reflect upon the gift and opportunities that was afforded us by those who came before us. It would be a shame and a discredit to all of them, to just live life selfishly, and never stand up for something, and continue to strive for equality in all areas of life.

Today's spotlight is on Mary Church Terrell. Ms. Terrell was born on September 23, 1863 in Memphis, Tennessee. She transitioned on July 24, 1954 in Annapolis, Maryland. She was a writer, civil rights and woman's rights activist.

Her dedication to her race and her contributions to this world, made it possible for an African-American and a woman to run for the United States Presidency. It is ironic that Mary Church Terrell was a Republican. I wonder what Mrs. Terrell would think about today's Republicans and Democrats?

Mary Church attended Oberlin College, where she served as an editor of the Oberlin Review. She was one of the first African-American women known to have earned a college degree, in 1884. She earned her Master's degree from Oberlin in 1888.

Church met and married Robert Terrell, a lawyer who became the first Black municipal court judge in Washington, DC. They had a daughter, Phyllis Terrell. And later adopted a second daughter, Mary.

Ms. Terrell was appointed to the District of Columbia Board of Education from 1895-1906. The first Black woman in the United States to hold such a position.

It was through her father, Robert Church (a self-made millionaire) that Ms. Terrell met Frederick Douglass and Booker T. Washington. She became close to Douglass and worked with him on several civil rights campaigns.

Ms. Terrell was an active member of the National American Woman Suffrage Association. She fought to ensure that the organization continued to fight for Black women getting to vote. She formed the Federation of Afro-American Woman with Josephine Ruffin.

In 1896 Terrell became the first president of the newly formed National Association of Colored Women. The NACW members established day nurseries, kindergartens and helped orphans. In 1896 Mrs. Terrell also founded the National Association of College Women, which later became the National Association of University Women (NAUW).

In 1950, Mary Church Terrell started what would be a successful fight to integrate eating places in the District of Columbia. On February 28, 1950, Ms. Terrell, along with fellow colleagues, Clark F. King, Essie Thompson, and Arthur F. Elmer entered segregated Thompson Restaurant in DC. After being refused service, they filed a lawsuit, claiming that the District laws were unconstitutional. It took three years, but they won their case against restaurant segregation. On June 8, 1953, the court ruled that segregated eating places in Washington, DC, were unconstitutional.

Mary Church Terrell never stopped protesting and picketing for the rights of Black people and of women in particular. Even in her eighties, she was still actively protesting, making her voice be heard.

We owe a lot to Mary Church Terrell. It would be a shame to let it stop there. We should be doing our part, and getting out there, and always exercise our right and choice to vote. Don't allow the struggles and the deaths of those who have gone before us be in vain. Each day we have the opportunity to live out what they could only dream about.

Mrs. Terrell's autobiography, published in 1940, was A Colored Woman in a White World. Her house still stands in the LeDroit Park neighborhood in Washington.

You Should Also Read:
Mary Church Terrell
African American History


Related Articles
Editor's Picks Articles
Top Ten Articles
Previous Features
Site Map





Content copyright © 2023 by Ruthe McDonald. All rights reserved.
This content was written by Ruthe McDonald. If you wish to use this content in any manner, you need written permission. Contact Ruthe McDonald for details.