Michael Schenker Group – Hard Rock Legends Vol. 2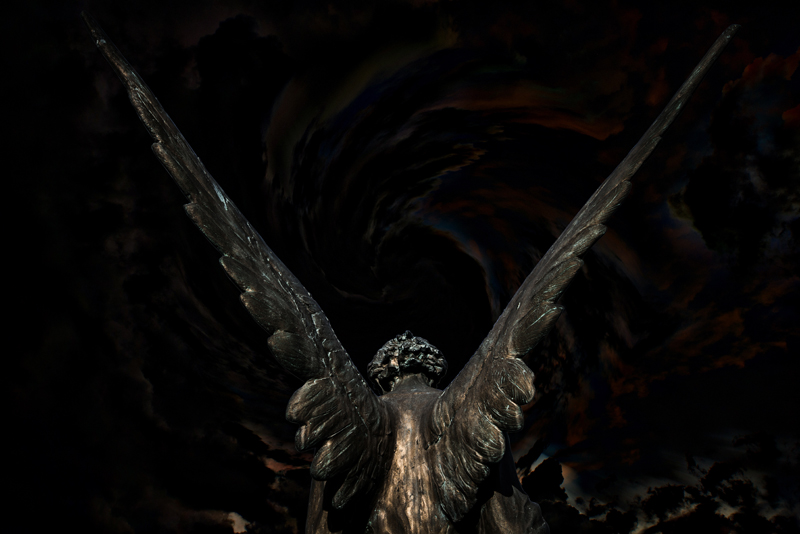 I've made no secret in the past that for me, when you're talking guitarists, only one guy sits at the top;
Michael Schenker
. There are a lot of other great six-string slingers out there but nobody else combines the flash with such an innate sense of melodic beauty. Michael can do more with 8 bars than other people do with a 10 minute solo.
For me and a host of others, the first two
MSG
records represent Schenker at the height of his powers. So it was a real pleasure to watch the new release from
Rockpalast, Michael Schenker Group – Hard Rock Legends Vol. 2
. Filmed in Germany in 1981, this features arguably the best lineup MSG ever had; Original vocalist
Gary Barden
on vocals,
Chris Glen
(ex Alex Harvey Band) on bass, the legendary
Cozy Powell
on drums and the completely under-valued
Paul Raymond
(ex UFO/Alex Harvey Band) on both keyboards and guitars.
The bulk of the material comes from the first MSG record with a few of the UFO staples thrown in for good measure. I'm not sure if this is a complete concert or not but it runs for an hour and 5 minutes – kind of skimpy by some standards but the show more than makes up for this with an energy where every second counts. As with the other Rockpalast releases, the only drawback to this DVD is the lack of extras that we've come to expect on similar packages. There is a CD version which is nice but even a photo library or something would be welcomed.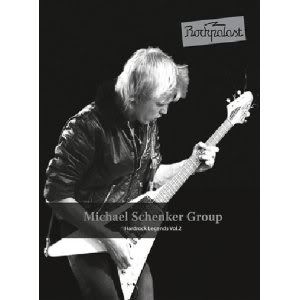 To be honest, I've never been the biggest fan of Barden. He's effective when he stays to the middle range but doesn't have the capability to handle anything outside of that, particularly live. Seeing this DVD, however, has given me a new appreciation for the singer. What Barden lacks in vocal chops, he makes up for in enthusiasm. He clearly loves being on stage and bounces around like a chimp on crack. Is it just me though or in various shots doesn't he look a lot like Ted Nugent with different hair?
Chris Glen and Cozy Powell joined together to provide a bottom end that supported the band like a rock-solid, concrete structure. Powell, in particular with his heavy-handed style, bashed out a set that was exhausting but managed to make it look as easy as playing cards.
Paul Raymond must have managed to lose 10 lbs as he twirled between keys and his rhythm guitar duties. Never one to fade into the back line, he patrolled the front of the stage with fervor.
Of course, most people came to see the man whose name adorns the marquee; Mr. Schenker and if guitar playing was what they wanted, the man gave it to the crowd…in spades. Looking relaxed and in great spirits, Michael absolutely sparkles on this entire set. Every single song is spot-on and the solos that he conjures up are like little aural Picasso paintings.
He shines everywhere but none moreso than the instrumental "Into the Arena" from the MSG record. Monstrously dexterous with both picking and fingering, Michael manages to raise the already high energy level with this song.
But that only hinted at the display that would follow. Following that workout was the showcase "Rock Bottom" and here he showed exactly what Michael Schenker is known for. While other guitarists such as Malmsteen play blindingly fast on scales and arpeggios, Michael is never content to lapse solely into regular speed displays. Every element of his solos contains a melodic sensibility that makes each one an absolute pleasure to listen to and there is no greater example of that than with the UFO classic. I've heard various solos from assorted live versions of this song, both with UFO and MSG and I don't think you'll hear one better than this.
This is a wicked, wicked set from a band that was absolutely on fire this night. If you're a fan of Michael at all, you have to pick up this set.
Track Listing
1) Intro
2) Armed and Ready
3) Cry for the Nations
4) Victim of Illusion
5) Natural Thing
6) Feels Like A Good Thing
7) Into the Arena
8) Rock Bottom
9) Lookin' Out From Nowhere
10) Lost Horizon
11) Doctor Doctor
12) Lights Out
* Editor's note: In the interest of full disclosure, I received this CD free of charge from the record company.


Related Articles
Editor's Picks Articles
Top Ten Articles
Previous Features
Site Map





Content copyright © 2019 by Morley Seaver. All rights reserved.
This content was written by Morley Seaver. If you wish to use this content in any manner, you need written permission. Contact Morley Seaver for details.