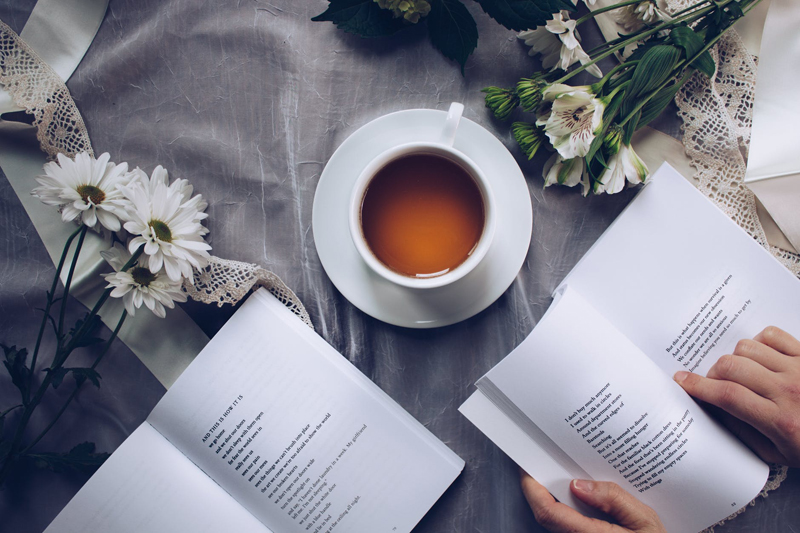 Death is one of the grand themes of poetry. Culturally, there are many ways of looking at death. Its close ties to religion bring it closer to deeper aspects of identity. As an art form, poetry explores the possibilities of death, working as a medium for the poet to express his or her own ideas about what death is, or what it's like. Reading poetry about death needn't be morbid, but should be viewed as a method of understanding, and even coping, with such a powerful phenomena.

John Donne takes a defiant stand against death in his Holy Sonnet 10, which begins "Death, be not proud, though some have called thee / mighty and dreadful, for thou art not so". Many of Donne's poems involve religious themes, including this one. The speaker of the poem asserts that death, which is normally viewed as a terrifying specter to be feared, is, in fact, not so. Death is merely a show, a temporary state of being. "Those whom thou think'st thou dost overthrow / Die not, poor Death, nor yet canst thou kill me". Death is merely a transition, a necessary step. "One short sleep past, we wake eternally / And death shall be no more". Donne dismisses death as a bully, a poser, certainly nothing to be feared.

Adelaide Crapsey also defies Death in her "To The Dead in the Grave-Yard Under My Window." First, she mocks the dead for being too quiet and still: "The very worms must scorn you where you lie, / a pallid, mouldering, acquiescent folk," then goes on to describe what she would do in their place- wander roads, walk through forests, explore mountains. She declares that she will be active in death, and "with a spirit all unreconciled / Flash an unquenched defiance to the stars." Unlike Donne, however, Crapsey does not get the last word. The poem ends with a prediction of death's words : "Yes, yes, willful and petulant ... but now / As dead and quiet as the others are." For all her defiance, Crapsey leaves the reader with a sobering taste of the inevitable.

Donne's sonnet spends its time ridiculing death, pointing out its flaws and weaknesses, listing other agents- poppy, charms- that also do death's work, making death redundant. The poem further humiliates death with the line "Thou'art slave to fate, chance, kings and desperate men," implying that death is not even in control of itself, but is a slave to the whim of the living. In this light, death loses its power. It doesn't even have the last laugh, as the souls it captures go on to "wake eternally". At the end, death falls victim to itself: "Death, thou shalt die."

Crapsey, on the other hand, focuses more on the act of personal, individual rebellion, though this case results in futility. The poem is a confrontation, filled with accusing questions ("Why do you lie so still?"). The speaker blames the dead for laziness and lack of imagination. They don't answer back, or respond in any way at all during the poem, yet they are not powerless, for they have created this strong reaction, caused the upwelling of emotions within the speaker. All this they have done merely by lying still, unmoving. The speaker insists that she will fight the immobility of death, but "the despot of our days and lord of dust" has the final word. Though Crapsey's words may seem more fiery than Donne's, they don't win out in the end.
You Should Also Read:
Holy Sonnet 10 by John Donne
To the Dead in the Grave-Yard Under My Window by Adelaide Crapsey


Related Articles
Editor's Picks Articles
Top Ten Articles
Previous Features
Site Map





Content copyright © 2022 by Jessica Smith. All rights reserved.
This content was written by Jessica Smith. If you wish to use this content in any manner, you need written permission. Contact Karena Andrusyshyn for details.