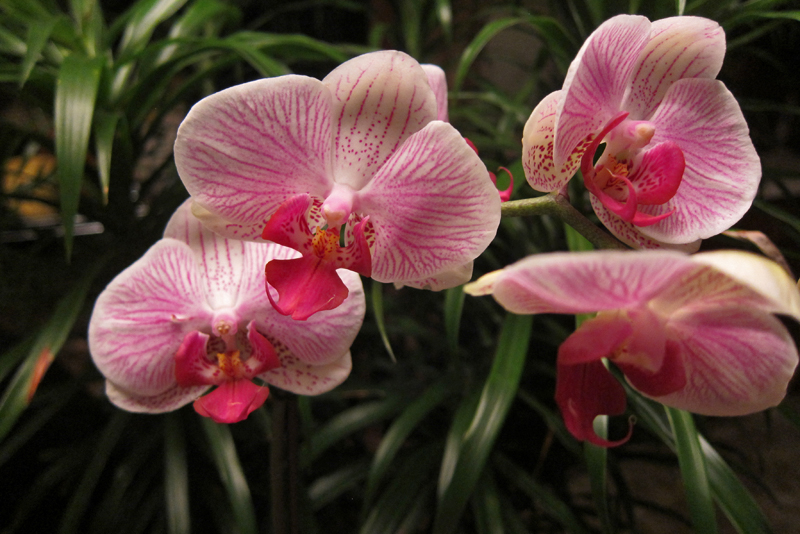 With so many myths attached to orchids, most of us are afraid to grow them, even when we are fascinated by them. Actually, it is easy to grow these plants. When growing orchids, the natural habitat of each orchid is the most important thing to know. Orchids thrive when these conditions are replicated by the growers.

The various myths that surround orchids need to be busted. Four of these are explained below.

# Myth number 1: Orchids are difficult to grow.
Commercial orchid growers are earning hefty incomes from orchid cut flowers. These people would not have ventured into orchid cultivation if orchids were difficult to grow. There are orchids which are quite hardy and just as difficult to kill as wild grass. And there are also orchids which perish if specific conditions are not maintained.

The trick is to know the correct methods of cultivation of different orchids. A basic book on general information on orchids can be quite helpful, especially for the beginners.

# Myth number 2: All orchids have beautiful flowers.
When you think 'orchids', pictures of beautiful flowers pops up. But orchids are not just about flowers. There are many orchids which have tiny, small or even minute flowers. Many orchids have uniquely shaped leaves and stems. These can be grown just for their foliar (leaves) beauty.

#Myth number 3: Orchids grow only in hot tropical weather.
This is not true because orchids are highly adaptive group of plants. They have been discovered all over the world, except in the Arctic region (probably!). They can survive in hot as well as in quite cold temperatures. Orchids which grow in tropics grow well in hot and humid conditions. These orchids might find it difficult to survive if temperatures are kept low. It is opposite for the orchids growing in temperate zones. Temperate orchids might perish if grown in hot conditions.

The trick to grow the orchids successfully is to provide similar set of conditions (like temperature, water, light requirements) as those occurring in the natural habitat of that orchid. That is, whether it is a tropical or a temperate orchid.

# Myths number 4: Orchids need lots of water to grow.
Actually, excessive watering can lead to rotting and decay. This is especially true for the epiphytic orchids because these survive in drought like conditions in nature. They only get to have rain water and that too drains away quickly. In fact, many of them have developed different methods to conserve water. Even the terrestrial orchids do not require heavy watering. In their natural habitats, most of the water drains away leaving behind moist or at the most wet soil.

The trick here is to keep the orchid roots moist, punctuated with dry periods in between. Epiphytic orchids require good air circulation too.

If you want to know more about orchids, you are free to ask me or you can post your query in the Orchid forum. Orchid forum on Bellaonline.com is a friendly place where you can ask questions which will be answered either by me or any other forum member. Forum is regularly monitored and hateful, abusive posts are not allowed. Members posting such messages will be removed from the forum membership. For updates on orchids, please subscribe to our newsletter. Let me assure you that your email address is safe with Bellaonline.com. We do not sell or disclose email addresses to any third party. Bellaonline.com is not about profit earning; rather most of the ad income goes to charity. So, you can safely subscribe here. To subscribe, you can either fill in your email address in the space on the top right hand side below the 'Features' column. You can also fill in your email address in the box given at the bottom of featured articles.




Related Articles
Editor's Picks Articles
Top Ten Articles
Previous Features
Site Map





Content copyright © 2023 by Anu Dharmani. All rights reserved.
This content was written by Anu Dharmani. If you wish to use this content in any manner, you need written permission. Contact Anu Dharmani for details.