CD review - Leaves' Eyes - Vinland Saga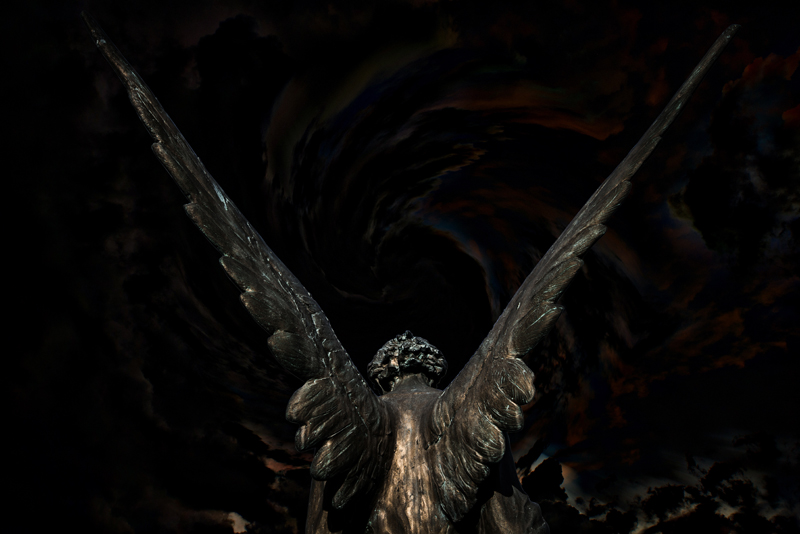 The new record by German/Norwegian band Leaves' Eyes is a concept record that is as much history lesson as it is great music. The record tells the story of Norwegian Leif Erikson and crew who set off by boat to visit his father in Greenland. The boat met severe ocean storms and drifted way off course leading them to America, the first known Europeans to do so.

Leaves' Eyes completed this new record quickly fuelled by the raucous reception given their debut record, Lovelorn and their first tour in fall/winter 2004. There is a variety of sounds on this record, from strong Nightwish-oriented rock to Celtic-style ballads --- sometimes both in the same song.

The 12 tracks tell the story of the journey, also incorporating a fictional love story element. One of the crewmen was newly married and he left his bride at home as he went on his year-long adventure. "My own fictional story starts here," says lyricist and vocalist Liv Kristine, "because I just thought there are so many men in this history, we need at least one female." Some of the songs are the thoughts and wishes of each to the other.

The strongest cut by far on the record is the single, "Elegy". A modest piano intro belies the fury that quickly follows. The pristine vocals of Kristine float over the crunchy guitars leading to an absolutely awesome chorus. "Solemn Seas" is both tranquil and aggressive, showing both moods of the ocean.

The ballad of the set, "Leaves' Eyes" is stunning in its quiet beauty --- majestic and statuesque. Equally impressive is "The Thorn" which finds the boat again battling the ocean. Says Kristine, "The ocean has now become very angry and so the guys are now heading to America and there is a storm and the winds are high and they're fighting for their lives. And the bride is feeling this at home in Norway. And the fierce ocean is a thorn because of the battle to survive but she doesn't know if he'll survive this and ever return."

The song, "Amhran (Song of the Winds)" is interesting in that it is a vocal-oriented piece with just a few instruments added after it was recorded a cappella. Kristine made up a new language of sorts for this song by combining Old English, Old Norse and a bit of Gaelic.

Most North Americans are just beginning to take notice of Leaves' Eyes. They have probably become aware of the band from Kristine's involvement with the Cradle of Filth song and video, Nymphetamine which was nominated for a Grammy. The rest of the band, Alexander Krull (vocals and producer and who's also married to Kristine), Mathias Röderer (Guitar) Thorsten Bauer (Guitar) Chris Lukhaup (Bass), Moritz Neuner (Drums & Percussion) actually make up the German band Atrocity.

There is not one weak part of this record, as all the cuts stand shoulder to shoulder in their grandeur. This record is a hands-down winner from beginning to end. If listeners take the time to listen to the record as a whole rather than a collection of individual songs they will find it more than worth the time.

* Editor's note: In the interest of full disclosure, I received this CD free of charge from the record company.


Related Articles
Editor's Picks Articles
Top Ten Articles
Previous Features
Site Map





Content copyright © 2019 by Morley Seaver. All rights reserved.
This content was written by Morley Seaver. If you wish to use this content in any manner, you need written permission. Contact Morley Seaver for details.