Psychoanalysis and Buddhism - Mixing Minds Review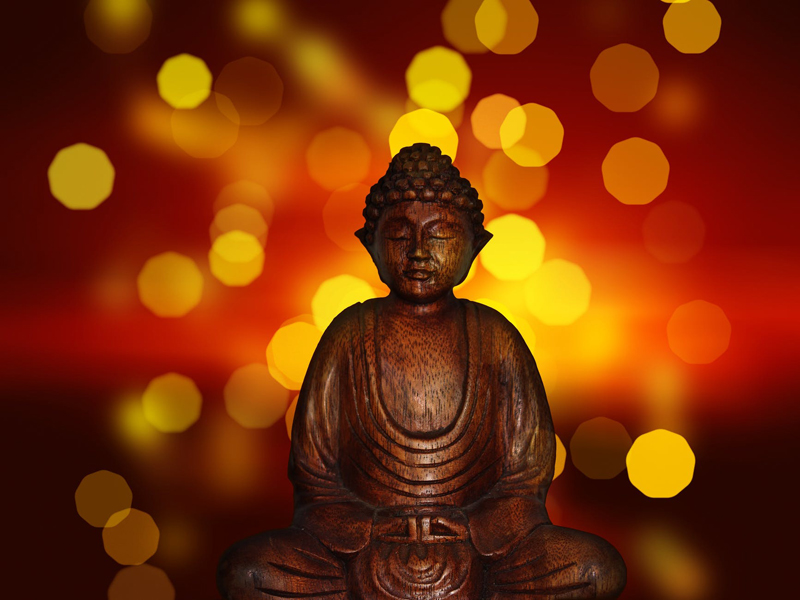 Mixing Minds: The Power of Relationship in Psychoanalysis and Buddhism
by Pilar Jennings is a meticulously researched and in-depth examination of the similarities, differences, and processes of psychoanalysis and Buddhism, with an emphasis on the role of relationship – particularly the relationship between analyst and analysand, teacher and student – in the two traditions. Ms. Jennings is herself a practicing psychoanalyst with a long-term Buddhist practice, including studying both
Vipassana
and
Tibetan Buddhism
. She integrates her research with anecdotes from her own personal experiences as an analyst, an analysand, Buddhist practitioner, and student.
This book has a fairly specific target audience. I think it will be most relevant and useful to practicing psychoanalysts and psychotherapists looking to integrate or at the very least understand Buddhist practices, and/or other spiritual and religious beliefs, in the context of their work. It also is an invaluable read for any Buddhist teacher teaching in the West, as it explores the cultural differences that historically impacted the development of both psychoanalysis in the West, and Buddhism in the East. These cultural differences are often at the heart of misunderstandings between teachers and students, and Ms. Jennings' insights into these are illuminating.
Of course anyone interested in either psychoanalysis, Buddhism, or both will also appreciate this book, especially any Buddhist practitioner also engaged in or considering psychoanalysis. But it is an erudite read, often comparing and contrasting psychoanalytic theories and theorists that most people outside the field will not be familiar with. That being said, I appreciated this book greatly, and I was not familiar with many of the theories discussed (beyond those of Freud and Jung).
I thought Ms. Jennings' insights into the Buddhist teacher/student relationship were particularly incisive and true, and relevant to spiritual practitioners of many faiths, not just Buddhism. She does a masterful job of exploring all aspects and phases of this relationship - the process of working through our projections of what a teacher (or mentor, or spiritual director, or priest, etc.) should be, our idealization of who they are, our disillusionment when their words and actions do not match this, the sometimes resultant anger, and (hopefully) the shifting into a more mature interpersonal relationship that fosters our continued growth and insight.
Ms. Jennings' chose to focus on the role of this teacher/student relationship, and the relationship between psychoanalysts and analysands, because:
"Both Western psychology and Buddhist philosophy recognize that we are by our very nature relational beings…This is how our very ego formation comes into being, and how our evolving capacity for adult interpersonal relationships is sustained. If the historical Buddha had opted not to seek his small sangha of five after his awakening, the evolution of Buddhism into its current global incarnation would never have come about." (to understand her reference to the Buddha's initial 'sangha of five', read the
Buddha's life story
.)
Both psychoanalysis/psychotherapy and Buddhism rely on our relational nature, on the relationship between analyst/analysand, and teacher/student, for insights to surface and be processed. Of course, within Buddhist schools, this relationship is emphasized more in some traditions that in others, and Ms. Jennings' recognizes this, and compares her differing experiences within Vipassana and Tibetan Buddhism as an example.
Other topics explored in this book that I found interesting were:
- The role of religion in the psychoanalytic process, how religious beliefs potentially impact both the psychoanalyst and the analysand, and how they can be integrated into the process
- East/West cultural differences that influence Buddhist teacher/student relations
- The process of transmission within Buddhism and transference within psychoanalysis
- How anger and desire are viewed within each tradition, and the strengths and potential pitfalls of the approaches for dealing with them within each tradition
- An exploration of enlightenment as portrayed within Buddhism and integration as portrayed within psychoanalytic theories – in other words, the 'end games' of both traditions
My favorite parts of the book were the personal stories of Ms. Jennings, in which she shares phases of her own psychoanalytic process and Buddhist practice. She is honest and down to earth in these passages, and I wish there were more of them. Perhaps in the future she will consider writing a memoir that focuses on these. In the meantime,
Mixing Minds
is a fascinating and thorough exploration of its' topic, and I highly recommend it for those interested.


Related Articles
Editor's Picks Articles
Top Ten Articles
Previous Features
Site Map



Follow @mommymystic
Tweet



Content copyright © 2023 by Lisa Erickson. All rights reserved.
This content was written by Lisa Erickson. If you wish to use this content in any manner, you need written permission. Contact Lisa Erickson for details.