CD review - Hellcome and NeraNature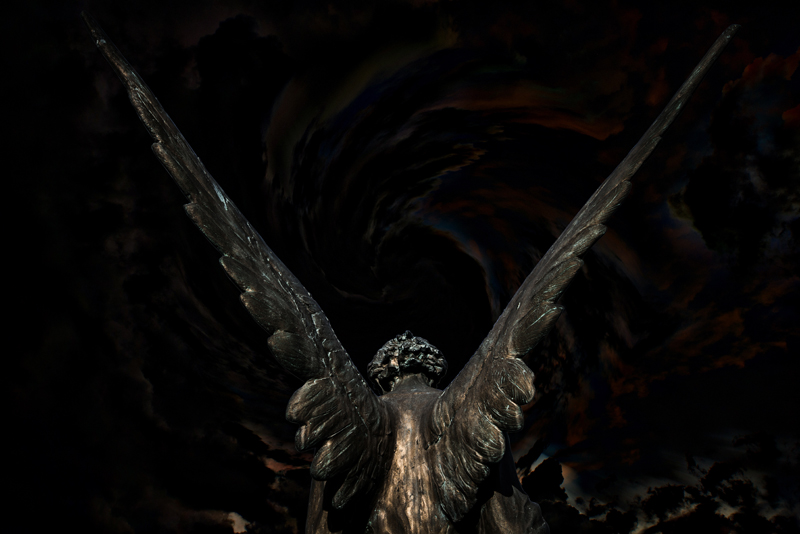 Hellcome
There are waves of new bands from the States and Northern Europe popping up every minute it seems. However, I haven't heard about a new band from Portugal in awhile. Solving that problem is
Hellcome
who are on the rise after just recording their latest demo,
Stars and Dust Through the Black Abyss
.
Hellcome is thrash band that goes beyond those narrow borders. Mostly due to their honed sense of melody, they'll have you coming back for more. While they can lock into a groove and bash it out with the best of them, their sense of melody is what drew me into their world. Besides that, the guitar lines really capture your ears and make you pay attention to their well constructed songs.
Jose Lourenco is responsible for these sizzling guitars. Paulo Fernandes plays bass; Antonio Oliveira is the vocalist and Hugo Meireles is on drums.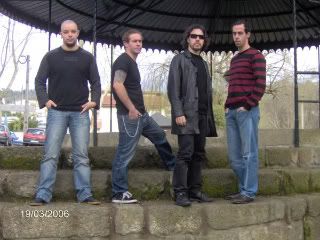 The demo consists of two songs. The first, "Stars Fall at My Eyes" is built around a comfy little riff that goes down easy. Vocalist Antonio kind of splatters a few of the notes but his enthusiasm makes up for it. The guitar lines sizzle like an electric fence and a tasty little bass run really anchors this song.
"Supernova" has got this cool space theme with generator sounds throughout, kind of like Hawkwind. The most impressive thing about this song is again the cool guitar lines, especially the effects-laden mini solo at the end. The double-tracked vocals on the chorus and the change-up in rhythm really make this a song for the head as well as the feet. The aggressive parts blend in seamlessly with the more spacey parts to make this a really satisfying track.
Hellcome is a band with a heck of a lot of potential. Most importantly, they have the goods to craft some really interesting songs. More out-of-control playing by drummer Hugo would round out the sound nicely. Here's hoping we hear more soon.
Neranature
If you're a fan of the Polish band
Darzamat
, you'll be pleased to know that vocalist
Nera
is releasing a solo project this spring/summer (May 9th in Europe and July 12th in the U.S.). Called
NeraNature
, the name comes from "a deep connection with nature". It could also mean deep personal songs coming from the singer herself.
An EP with the first single called "Shattered" has just been released along with a cover of "The World Is Not Enough" by Garbage. Both songs showcase Nera's strong, clear vocals. A lot of European bands have female singers that opt for the operatic end of things. Nera is just as powerful as all those other singers yet she stays away from Tarja territory.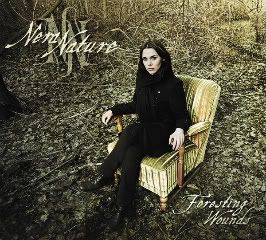 "Shattered" has a hypnotizing quality thanks to a strong guitar riff and the confident vocals. Very addictive, this one. The Garbage cover is pretty faithful to the original but her voice is a bit warmer than Shirley Manson's, strangely enough.
All in all, this serves to whet the appetite of fans, Sounds great so far. Can't wait to hear the full-length.


Related Articles
Editor's Picks Articles
Top Ten Articles
Previous Features
Site Map





Content copyright © 2019 by Morley Seaver. All rights reserved.
This content was written by Morley Seaver. If you wish to use this content in any manner, you need written permission. Contact Morley Seaver for details.