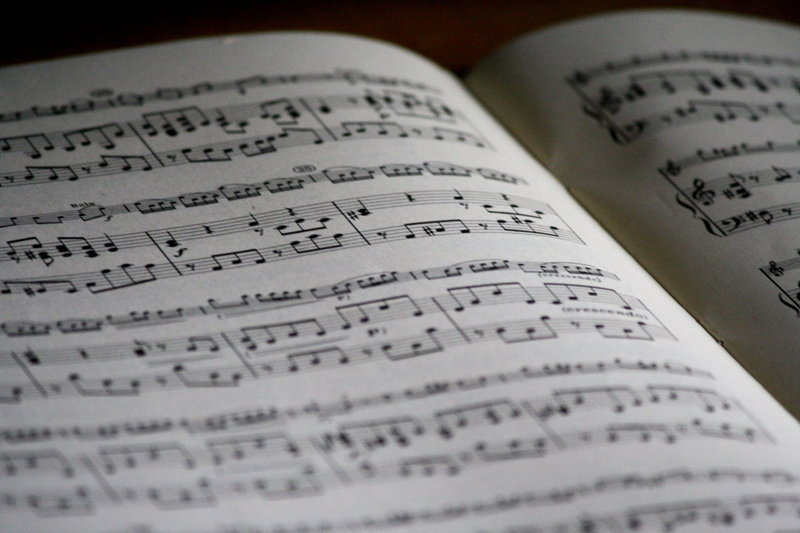 Ok…let me warn you there are spoilers in this article so if you are planning to tune in to the 42nd Annual GMA Dove Awards this Sunday on the GMC at 7 pm you need to stop reading right now.
Ok now as mentioned above the Dove Awards were handed out at the Fabulous Fox Theatre in Atlanta, Georgia and it was a great event. The show was hosted by the View's Sherri Shepherd who for a first time host, was very funny and wore some of the best dresses the entire night. She looked great! She came out and stated that she was so glad she could say the name of Jesus and not have to worry about the five second button silencing her. That cracked the audience up. Backstage she commented about converting to Christianity after being a Jehovah's Witness for many years. "Most of my family and friends keep waiting for me to come back to the fold but that is not happening," laughed Sheppard. She also stated that she wanted to meet Toby Mack and Natalie Grant. She said it was Grant's song "Held" that kept her during the premature birth of her son. "I played that song over and over and when people told me that Jeffery would not make it and so forth that song ministered to me and let me know I was held by God."She and comedienne Chondra Pierce cut up all night long. Loved it. That Chondra Pierce had the entire room in stitches.
Now here is a quick list of some of the top winners for the night.
The Dove Awards winners in the overall categories went to:
Artist of the Year: Francesca Battistelli
Female Vocalist of the Year: Francesca Battistelli
Male Vocalist of the Year: Chris August
Group of the Year: NEEDTOBREATHE
New Artist of the Year: Chris August
Song of the Year: "Sometimes I Cry"; Jason Crabb
Gerald Crabb, Christian Taylor
Music
Songwriter of the Year: Gerald Crabb
Producer of the Year: Ian Eskelin
Rap Hip Hop Song of the Year: "Walking on the Stars" Group 1
Crew, Manwell Reyes, Pablo Villatoro,
Andy Anderson
There were so many great performances all night long. Chris Tomlin and the Passion Artists jump started the night with a Praise and Worship sing-a-long of "Our God". Kenny Rogers and Point of Grace performed together and finished with a standing ovation. Rogers said backstage that he had just met the ladies recently but after his rendition of their song Circle of Friends they decided to collaborate together. "We started talking about the Dove Awards and they said hey we are going to be there so I said why don't you come sing with me" and the rest is a standing ovation performance.
Other show highlights included all of the Female Vocalist of the Year nominees performing a tribut to the legendary Sandi Patty, the dove Award's most honored female singer to date. "I was just so honored and so moved and weren't they so good" exclaimed a vibrant Patty backstage.
Third Day's single "Children of God," represented hope as Third Day was joined by Mark Hall of Casting Crowns and Steven Curtis Chapman to honor Chapman and his wife Mary Beth's ministry, Show Hope with the GMC Uplift Someone Award. Show Hope is a ministry that enables individuals and communities to change the world for orphans by addressing a child's needs for food, shelter and care and spiritual nourishment. The Chapman's are parents through adoption and so are members of Third Day and Mark Hall. Addressing the press Chapman stated "Our goal is to eliminate orphans. We want all children to one day have a loving home."
My man Kirk Franklin raised the roof as only he can with his high energy closing that rounded out the evening.
The one performance you don't want to miss is from Lecrae featuring Natalie Grant. That performance had me asking…"Is this the Doves?"
Incoming GMA Chairman of the Board Mitchell Solerek said, "What an amazing night of music and honor. Tonight's performances were all a testament to why we are all here. On behalf of membership of the GMA, we are proud to present this year's Dove winners and congratulate each of them and the nominees on their achievements. We would also like to thank the city of Atlanta and the ACVB for all their efforts in making this year's Dove Awards an unprecedented success."
It was a great event and I can't wait for next year!


Related Articles
Editor's Picks Articles
Top Ten Articles
Previous Features
Site Map





Content copyright © 2022 by Candace Walker. All rights reserved.
This content was written by Candace Walker. If you wish to use this content in any manner, you need written permission. Contact Candace Walker for details.