Exotic Pets - What are Exotic Pets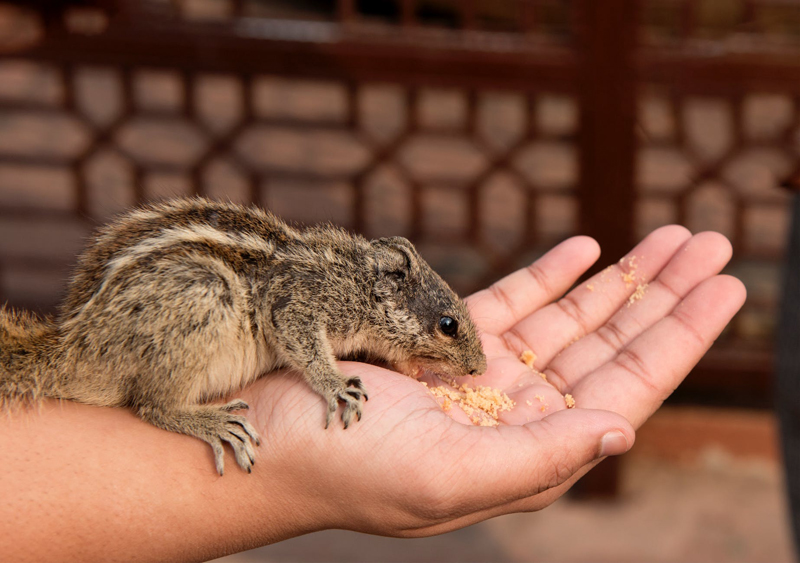 Exactly what is an exotic pet? In my opinion it is a pet that is not a dog or cat; though some dogs and cats are exotic pets. So that leaves a wide range of animals that can be exotic pets. Some say birds are not exotic pets but I consider the beautiful Hyacinth Macaw an exotic pet. How about fish, are they an exotic pet?
I remember taking care of my brother's place when he went on vacation with his wife. I took care of his Koi pond. I was reminded how expensive these fish were when he left. They were beautiful. They were fun to take care of until the liner to the pond went on the blink. It was a scary experience. Some saltwater fish are certainly exotic, at least in my opinion.
So what is an exotic pet? Some use the terms non-traditional or unusual. The Department of Wildlife often uses the term wild even for the ferret that has been a domesticated pet for thousands of years. I honestly don't consider the ferret an exotic pet; it is the third most popular pet next to the dog and cat. However, I love the ferret and it does fall under my category at BellaOnline as an exotic pet.
Pet Ferrets
I don't consider rabbits as unusual and the rabbit
Rabbits
certainly falls under exotic pet. I have written about pygmy goats
Pygmy Goats as a Pet.
Does the pygmy goat fall under the category of exotic pet?
Are exotic pets just for non- traditionalist? Someone willing to buck the system at any cost, hardly! It could be someone that lives in an apartment, doesn't have a lot of space, and wants a pet that is affectionate and quiet! Several animals come to mind rodents
Rodents
a sweet rat or mouse or a big variety of other quiet sweet rodents.
Some reptiles would also fit in the menu of quiet, sweet apartment dwellers; the bearded dragon is the first reptile that comes to mind.
Bearded Dragon
other reptiles may fit the bill as well, you decide.
Reptiles
What criteria do you use to determine the pet you want to bring home, to live with you for all of the pet's life, or in many instances, all of your life because the pet may outlive you?
How to pick the right pet – criteria to use
What do you consider an exotic pet and why?
Your opinion!
I would like to see Exotic Pets BellaOline become a more interactive site, after all I am doing all this work for you. What do you think? What do you feel? Do the new anti exotic pet laws make you angry? They should!
Scroll
down a wee bit and subscribed to the Exotic Pets Newsletter; it's free, easy, secure, and confidential!
Join Exotic Pets Bellaonline on Facebook - be sure to click the "like"
Exotic Pets Facebook
Exotic Pets @ Twitter
Diana Geiger Exotic Pets Editor
on
Ferrets: A Complete Guide available in paperback and Kindle. By Diana Geiger (me:) Five star reviews!
Ferrets: A Complete Guide - Paperback
Ferrets: A Complete Guide - Kindle
PDF Version Ferrets: A Complete Guide (Access to free PDF Reader)
Ferrets: A Complete Guide
This site needs an editor - click to learn more!

You Should Also Read:
Exotic Pet Site Map
Ferrets - A Complete Guide Paperback and Kindle
Exotic Pet Shopping (the safest for your pets)




Related Articles
Editor's Picks Articles
Top Ten Articles
Previous Features
Site Map





Content copyright © 2022 by Diana Geiger. All rights reserved.
This content was written by Diana Geiger. If you wish to use this content in any manner, you need written permission. Contact BellaOnline Administration for details.