CD review - Lez Zeppelin – One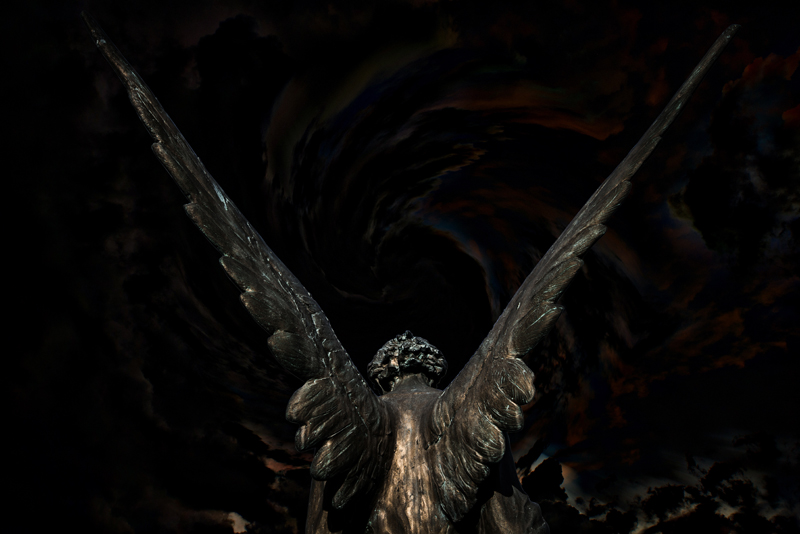 I was prepared to not like this record. "Like" is not really the right word. I mean, how can you not like Zeppelin? I guess the thing was that I couldn't see the point of listening to a version of a record that already exists. Especially such an important record. Then I listened to it.
I grew up on Zeppelin. This music is in the blueprint of my musical foundations. I put plenty of their songs into mixes I make for the car but I rarely go back and play the whole record start to finish. Having heard this record, however, it's kicked off a whole Zep mood where I've gone back to immerse myself in the rest of the discs.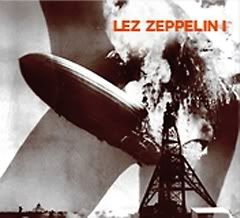 Formed in 2004,
Lez Zeppelin
is the all-girl band from New York City that plays the music of their heroes. The band consists of founder
Steph Paynes
on guitar and theremin,
Leesa Harrington-Squyres
on drums, bassist
Megan Thomas
(also on mandolin and keyboard) and vocalist
Shannon Conley
. They put out their debut record in 2007 which consisted of seven Zeppelin songs and two originals. Produced by
Eddie Kramer
who had engineered several Zeppelin records, the album serviced notice that this was a band who was taking this seriously, not just as a lark.
2010 found the band recording another record, this time Zeppelin's eponymous debut. Their effort is remarkable, nailing the vibe of the record perfectly. The main difference that people will notice right off the bat are, obviously, the vocals but they are not far removed from Plant's and Shannon Conley fits in perfectly.
The star of the show, however, is guitarist Steph Paynes who channels Page's very essence from the very first note. Said Paynes in a recent interview, "When I'm on the road a lot and doing this all the time and I'm getting on stage and playing this music and picking up the same guitars and, it's really like getting inside somebody's artistic head. I don't know Jimmy Page. I haven't met him---yet---and I don't know what he's like. But I do know him artistically. I KNOW what he's playing on the guitar. And I know what he might play on any given night. And I know how his solo might unravel. And I know the way he thinks sonically because I've just spent so much time in there, in the trenches with these songs."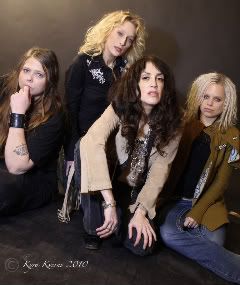 With the bowing on the tour-de-force "Dazed and Confused" and the burbling-brook acoustic renderings on "Black Mountain Side", Paynes puts her considerable abilities on display. In fact, while drifting off in thought while listening to the aforementioned instrumental, I forgot I was listening to a cover of the song.
While all the songs are faithful covers of the originals, several jumped out to me with a particular energy. "Communication Breakdown", "Babe I'm Gonna Leave You" and especially "Dazed and Confused" absolutely sparkle.
In my head, I can't see why I'm playing this record but I haven't found a way to tell my ears because I can't stop playing it.
Most people don't need the track listing to a record like this but for newbies, here goes:
1. "Good Times Bad Times"
2. "Babe I'm Gonna Leave You
3. "You Shook Me"
4. "Dazed and Confused"
5. "Your Time Is Gonna Come"
6. "Black Mountain Side"
7. "Communication Breakdown"
8. "I Can't Quit You Baby"
9. "How Many More Times"
* Editor's note: In the interest of full disclosure, I received this CD free of charge from the record company.


Related Articles
Editor's Picks Articles
Top Ten Articles
Previous Features
Site Map





Content copyright © 2019 by Morley Seaver. All rights reserved.
This content was written by Morley Seaver. If you wish to use this content in any manner, you need written permission. Contact Morley Seaver for details.