Best Way to Sell a Used Car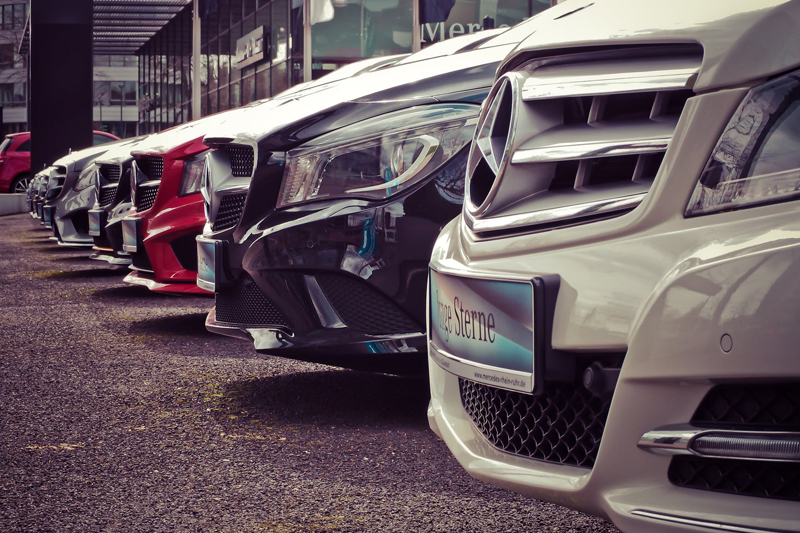 What's the best way to sell a used car? Well, that depends on what your definition of "best" is.

If you mean the best way to get the most money for it, selling it yourself or with the help of family or friends is usually the best way.

If you mean selling it the fastest, trading it in to a dealership or selling it to a used car dealer is the best way.

If you're interested in getting the most money you can for your vehicle and you don't mind a little work, here's how to do it.

Insure that you have whatever maintenance records you've kept on the vehicle to show them that you had regular maintenance performed on it. You did have regular maintenance performed on it, right?

Clean the inside and outside of the car really well. If you can't or don't want to do it yourself, take it to a well established car wash where they also polish and wax as well as clean the inside for typically less than $100.

Check or have the vehicle checked for any low cost maintenance that needs to be performed on the vehicle. If the oil is due for a change, have it done now. If the brakes are in bad shape, see if you can get by with just changing the pads.

If there are other obvious maintenance issues, get them taken care of or be sure to let potential buyer's know about them. There's no sense in trying to hide maintenance issues from a buyer. If you're honest with them and price the vehicle accordingly, they may not care as much.

Don't ever think about having mileage rolled back or removed from the odometer. You could get in lots of trouble and it's much harder if not impossible to do so with services like AutoCheck today.

Once the car is ready to sell, check a site like Kelley Blue Book for the market value based on the way you're going to sell it (private owner or dealership). Don't be surprised if you see a huge difference in the value that you might get from a private buyer versus a dealership.

A dealership will give you much less for the vehicle than a private owner since they're going to have to get the vehicle prepared and then sell it themselves.

Assuming you'll sell it yourself; make sure the title is clearly in your name showing that you own it. Download a bill of sale form from the internet (you can do so for free) and fill out what you can. Make sure you fill in two copies; one for your records and one for the new owner. Always document that you're selling the vehicle "AS IS" meaning if there's a broken tail light, the new owner will have to fix it themselves.

Put the vehicle in the front of your house with a for sale sign on it and contact information. Also, put the asking price which is typically more than what you'll end up taking for the car.

You can also advertise on Craigslist or other sites for free and you'll typically get a lot of people seeing it that way also.

When you get someone that's willing to give you a reasonable price that you'll accept, sell it to them. It's usually not worth trying to find the highest bidder and trying to sell it auction style. People will lose interest and you may have both interested party's drop out.

Never accept any payment method other than cold, hard cash. Unless it's a close friend or relative, don't accept a personal check. If you do and it bounces, you lose!

Finally, pat yourself on the back for doing a great job. Selling a vehicle yourself can take time and requires work but, once you're successful, it's a great feeling!
-------------------------------------------------------------------------------
Need help buying your next vehicle after you sell the used one? Contact us at ProAutoBuying.com and we'll help you get a great deal!




Related Articles
Editor's Picks Articles
Top Ten Articles
Previous Features
Site Map





Content copyright © 2023 by Stephen M. Hague. All rights reserved.
This content was written by Stephen M. Hague. If you wish to use this content in any manner, you need written permission. Contact Stephen M. Hague for details.