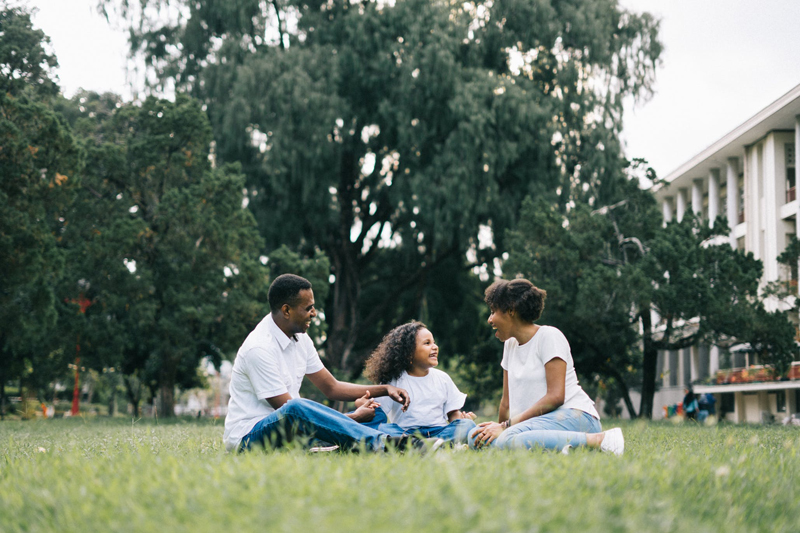 Wow! Can you believe it? The final curtain has gone down on the Oprah Show. No more guests. No more hook-ups! No more favorite things! Twenty-five years we have allowed this woman into our homes and into our lives. Why? How is it that this Black woman, born in Mississippi, was able to have such an impact on our culture; our world?

If you have learned anything from Ms. Winfrey over the past twenty-five years, it is that you should never underestimate the effect that one person can have. The power that one person can possess when it comes to changing a person, a people, a nation.

In the beginning only a few paid attention. A few understood what this woman possessed inside of her, even when she did not understand the depths of what it was herself. Oprah herself has stated that she knew, somewhere inside of her, that she was destined for greatness. She just did not know the how or the magnitude to which it would reach.

Oprah came into our living rooms, bedrooms, kitchens, beauty shops and classrooms and changed the way many people perceived others, perceived the world around them, perceived themselves. She possesses this ability to be real and authentic, which is what most people seem to lack in their lives.

With her ability and willingness to be transparent about her own life and struggles, Oprah managed to take the world by storm and changed the ideas of many and influence the actions of countless human beings.

It is not as though Oprah is going anywhere! It is not that she is falling off the face of the earth to hibernate and sit back from 25 years of exemplary service to humankind. No. Not at all. Perhaps she will take a well deserved retreat, but she will still be running a major company that will continue to impact the lives of many.

Here's what I want to know: how has the Oprah effect impacted your life? Or has it? As and African American, what has she taught you about living out your dreams and reaching far beyond what people have told you you could reach? Are you living your authentic life?

I just started High School when the Oprah Show went national. I remember coming home from school and watching her on ABC in New York. I was in awe to see a Black woman hosting her own show and doing what she apparently loved to do.

I was already convinced that I could do and become whatever it was I wanted to be and to do. My family did an excellent job in that arena; which gave me the courage I needed to face a guidance counselor who thought otherwise.

After applying to several colleges and universities, and being accepted to a few, I decided on a university that was away from home. I had to meet with my guidance counselor to discuss my plans for the future. This guidance counselor informed me that I was making a mistake. That I was reaching too high considering the neighborhood I was coming from; that my father was recently killed the summer before, that I was at an economic disadvantage than most that would be attending the university I chosen to attend. And maybe I should choose a local two year college instead.

Your jaw dropped, didn't it? Well, maybe for some of you. Because I'm well aware that many of us as African Americans, as minorities, have been faced with this same scenario. I informed her in no uncertain terms that I would not be taking her advice. I did report her.
The audacity that some people have. But you know what? This is what so many have faced all of their lives. And they did not have the benefit of having people in their corner like my family and friends, or teachers and leaders.

This is why Oprah had such a profound affect on so many different people from different walks of lives. She made them feel and believe they could do and be who they were regardless of the obstacles that faced them. Whether or not people agreed with them or disagreed. She gave them courage and encouragement to take that next step.

Over the years, Oprah has had her share of name-basher's and naysayers. However, one thing is for certain: no one can ever say that Oprah Winfrey has not had a profound affect on the lives of countless people for the better. God used her. This was her time. This was her season. Her season to grow, to learn, to help, to serve.

We've watched long enough. Now it is our turn to take the lessons learn and pay it forward. What will your effect be on those around you? What will be your living legacy? It's never too late to start. You just have to begin!




Related Articles
Editor's Picks Articles
Top Ten Articles
Previous Features
Site Map





Content copyright © 2023 by Ruthe McDonald. All rights reserved.
This content was written by Ruthe McDonald. If you wish to use this content in any manner, you need written permission. Contact Ruthe McDonald for details.